Each month we highlight runners, walkers, and athletes that inspire you to keep setting new, scary goals, and remind us why we run together in the first place.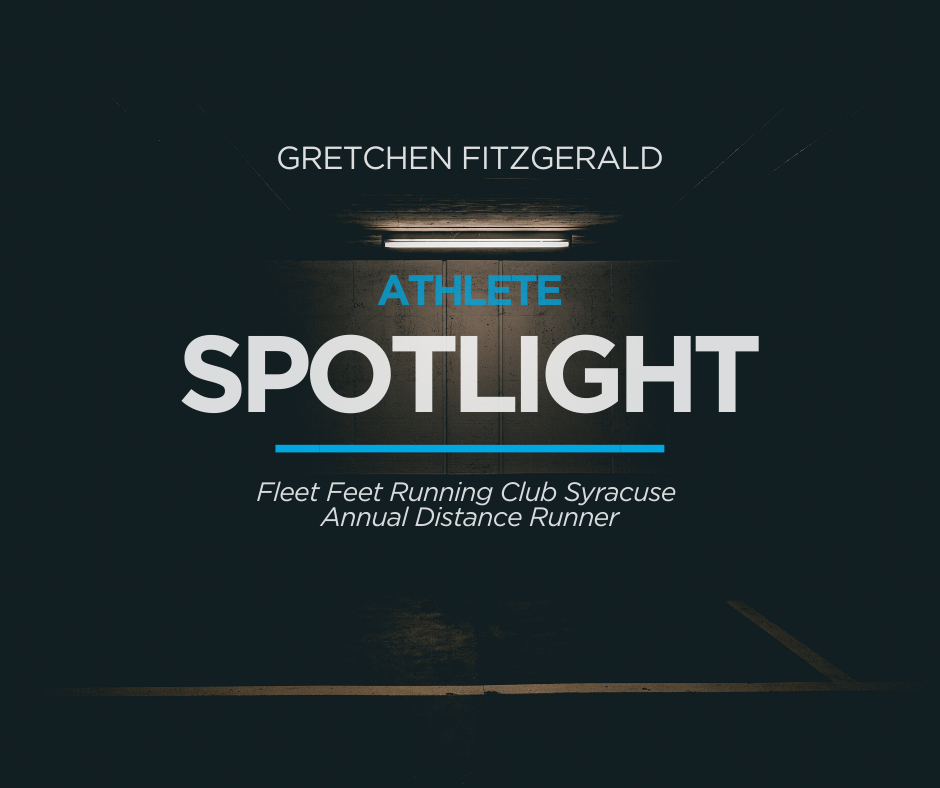 ---
Athlete Spotlight: Gretchen Fitzgerald
By Gretchen Fitzgerald, FFSYR Annual Distance Runner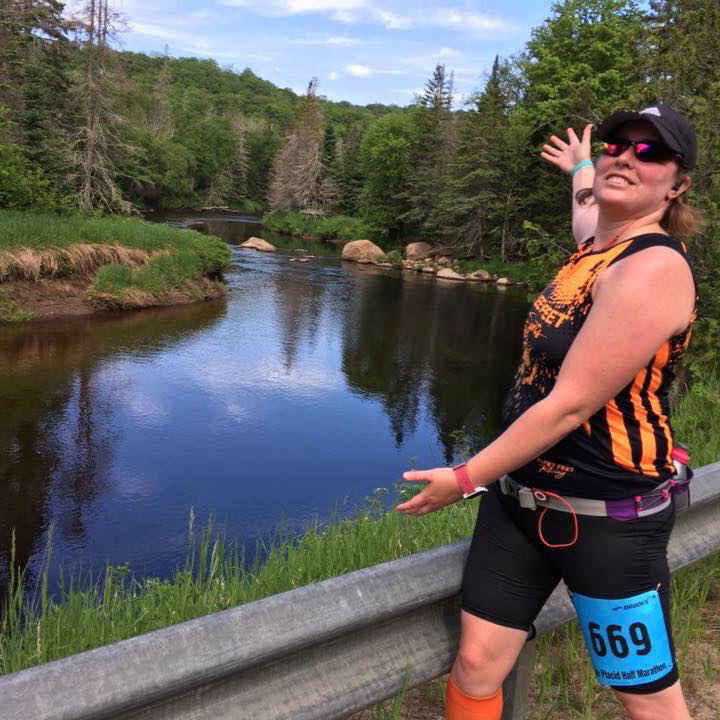 If I ask you to think of the "typical" runner, it would probably be someone like me – running since I could put one foot in front of the other. 
And like so many others my story is fairly typical. I don't have a great comeback story (although there have been injuries) and I haven't accomplished a seemingly insurmountable goal. No, rather my achievements are what millions around the country have also accomplished, and that's why I believe my story is worth telling...
I was a three sport athlete throughout middle school and high school, playing soccer, basketball and track. I also earned a black belt in three years during college. It's in my blood – I have to be moving or else I am miserable (seriously, ask my husband). 
So when I started to feel a significant pain in my shin I decided to ignore it. Until I couldn't. So the Thursday before running the Lake Placid Half Marathon for the third time, I made an appointment with my doctor for the Monday after the race. About nine miles into the race (I mean I wasn't going to make it any worse right?), I was convinced of what my diagnosis was going to be and hobbled my way up the last hill to cross the finish line. On Monday it was confirmed, it was a stress fracture and I was going to have to stay out of running for the foreseeable future. I remind you, I don't do well sitting still. 
I missed speed work, I missed the long runs, I missed the friends I made while running. Growing anxious, I came back too soon and ended up with another major setback – out another few months. Months of no/low-impact-exercise and I was going nuts, just ask anyone who was brave enough to talk to me during that time.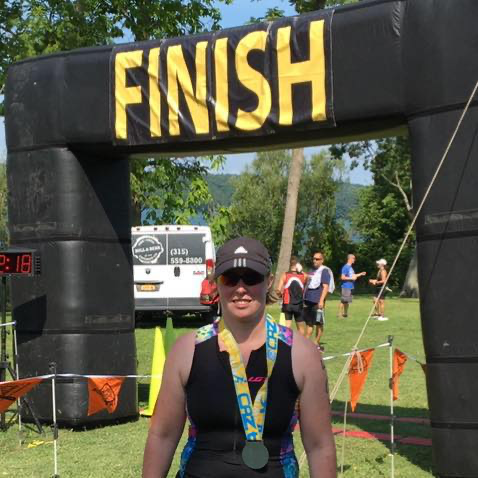 The funny thing though, was all the swimming and biking ignited a dormant goal. I bought a triathlon (tri) training guide ten years ago. I looked over the plans and decided my first step would be to run a half marathon first. Dozens of half marathons (several Mountain Goats and an 18.12 miler) later, I had forgotten what spurred my distance running in the first place. So I started with the sprint triathlon at Delta Lake and last year I tackled the hills of Cazenovia's Tri. This year I finally get to finish what I started years ago: I am training for my first half-ironman distance  (swim 1.2 miles, bike 56 miles, and run 13.1 miles).
So the moral of my story... just set the goal. Put people around you that will support your training (whether they think you're crazy or not) and find a training group filled with your very own special brand of crazy. I am fortunate enough to be able to push my physical limits – and I plan to continue to do so for the sake of everyone around me. You're welcome.
---
Beginners (Run, Walk, & Kids): No Boundaries (NoBo) 5K Training
Intermediate: NoBo 2, 10K Training
Intermediate - Advanced: Mountain Goat & Spring Half Marathon Training