Fleet Feet Syracuse Racing Team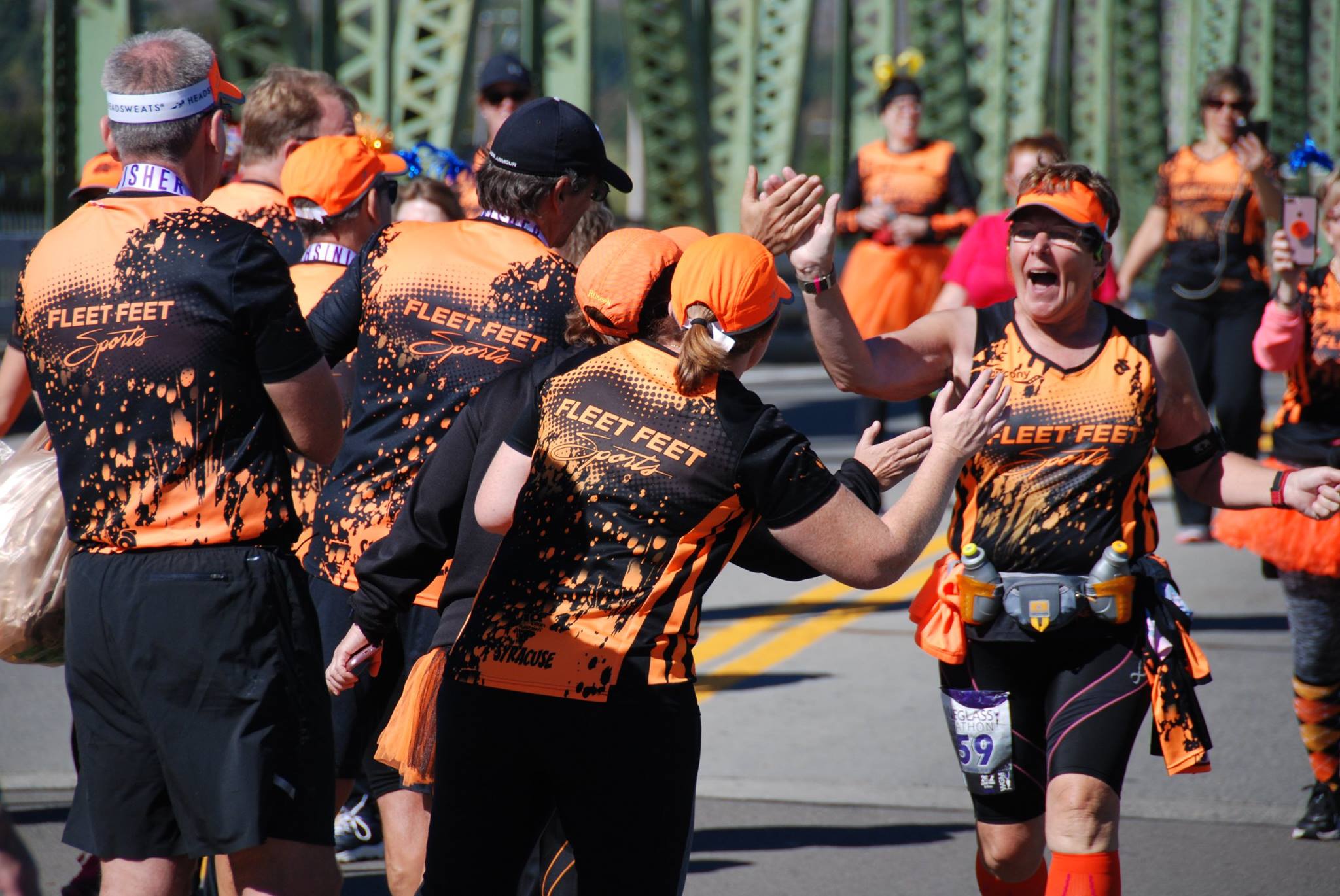 The Fleet Feet Racing Team is a USATF Sanctioned Club, comprised of adult runners and multi-sport athletes. Our athletes range in ability levels, but are all committed to training, racing, Fleet Feet and having FUN!
Anyone can join the Fleet Feet Racing Team. You do not have to be fast or run a particular distance or be a certain age. We just ask that you be dedicated to the sport, our store and the team.
Online registration for the Racing Team is now open. When you register for the Racing Team, your membership will be good for 12 months. After your first year on the team, you can renew your membership annually for just $30.
Racing Team Cost: $75 for the first year; $30 to renew membership annually
Race Team participants get the following:

Team singlet, t-shirt, or long sleeve shirt($80 value!) with initial sign up
Member punch card, worth 25% off two full-priced pairs of shoes and two full-priced pieces of apparel
Opportunity to buy other exclusive team gear
Team parties and exclusive events