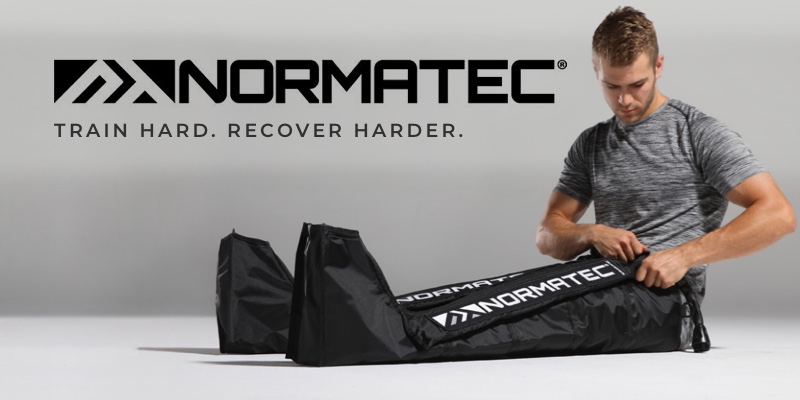 Recovery is an integral part of every athlete's training which is why we are excited to offer the NormaTec PULSE recovery system in store.
The patented and proven NormaTec Recovery system uses compressed air to massage your legs, mobilize fluid and speed recovery - helping athletes recover faster between training runs, workouts and after race day. Each session involves a pre-inflate cycle, during which the connected attachments are molded to your exact body shape. The treatment cycle then begins by compressing your feet and legs in a pulsing fashion, starting with your feet and moving up your legs, massaging the muscles and mobilizing fluid. Following hard workouts, the result is often both reduced soreness and a shorter recovery time before your legs are ready for another hard effort.
Pricing: $1.00/minute (for a maximum of 60 minutes), for an in-store session. System available to rent for $75/day (24-hr period).
Sessions are available on a walk-in, first-come, first-served basis or by appointment. To reserve a session for a specific date/time, please call the store at 860-233-8077.
Want to purchase your own NormaTec system, use promo code FFHRT19 to receive free shipping + $50 off when you purchase from the NormaTec store