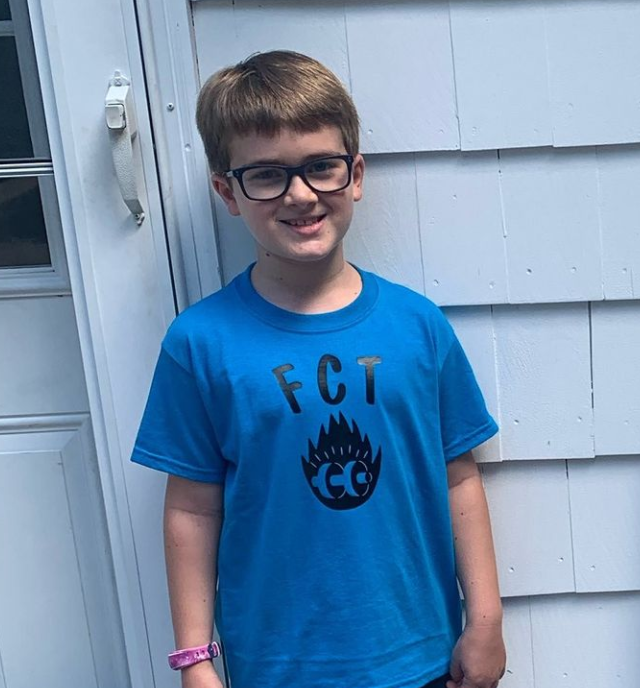 Meet George - the 9-year old founder of Fitness Class Training!
George came up with the idea of Fitness Class Training as a way to raise money for Dog Star Rescue and the West Hartford Food Pantry - two charities that he is very passionate about supporting. In exchange for leading a coached workout involving all sorts of fun exercises like sit-ups, push-ups, lunges and burpees, George charges each person $1, which he then donates to charity. He once got to lead a special workout class for the teachers at this elementary school (he named that workout "The Homework Destroyer"!)
He also collects sneakers to recycle (if you have any sneakers you don't wear anymore, bring them to Fleet Feet for George to collect), helps out with our Zoomerang kids program, leads an afterschool run program at Bugby Elementary and partners with other organizations to host bigger events (like the upcoming Sweat for Vets and ODO Farm Run). Since he started FCT in 2020, George has raised and donated over $15,000!