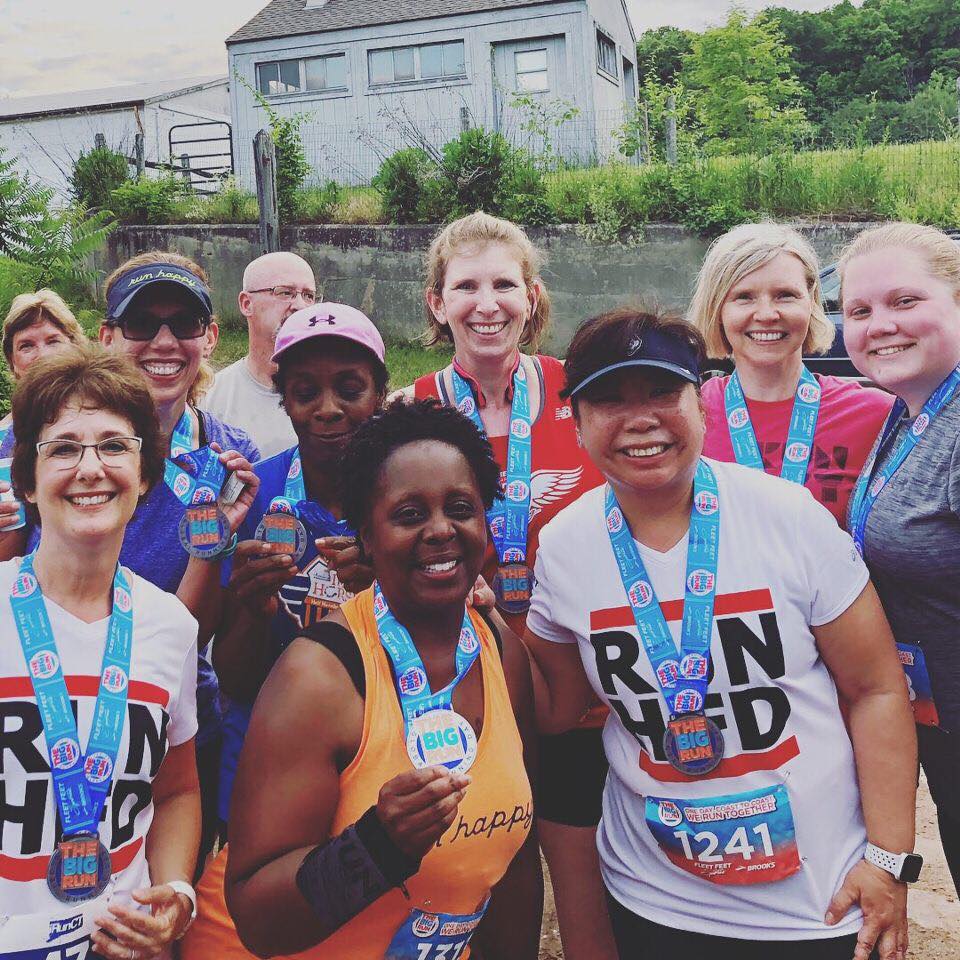 Running is about a lot more than logging miles and collecting race medals. Running communities support us and help us grow to be the best runners and people we can be.
Our weekly commUNITY fun runs are a great place to meet fellow runners and enjoy some company on your run. It doesn't matter how fast or how slow you go - just that you go! All are welcome though children under 16 must have a parent present.
As social gathers of up to 100 people are now allowed in CT, you do NOT need to pre-register for the runs. Just arrive at least 5 minutes before the run starts so you can check-in and sign the waiver.
Runners may check in up to 15 minutes before their scheduled start time. Due to capacity restrictions inside the store, we ask that you remain outside unless you want to shop before/after your run.
All runners will be required to wear a mask before and after the run, as well as during the run when passing other people (masks may be removed while running as long as you remain 6' apart from other runners). Runners will also need to provide their own water, carry their keys (carrying your cell phone is an excellent idea too!) and follow the rules of the road as streets will not be closed to auto traffic.
The CommUNITY Run may be canceled due to thunderstorms or dangerous conditions (ice and snow). During the Fall and Winter when the sun as set before the run ends, you must wear reflective gear and lights so automobiles can see you.