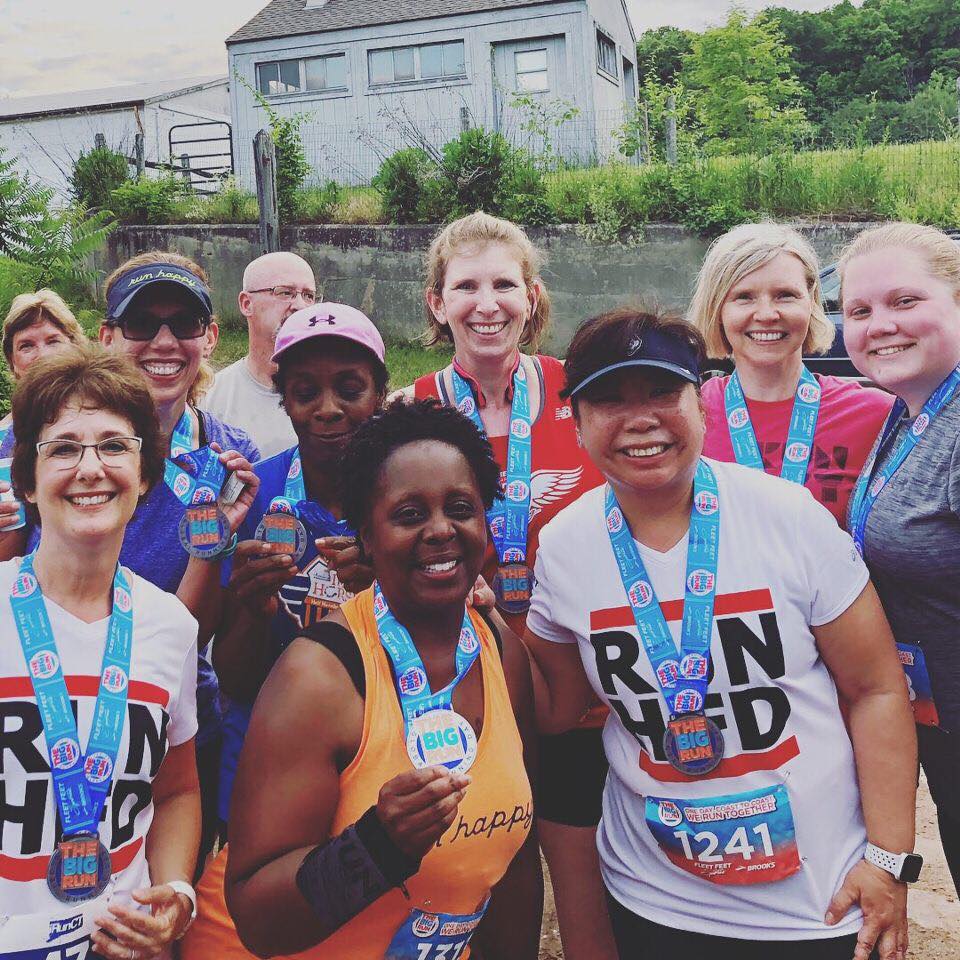 Running is about a lot more than logging miles and collecting race medals. Running communities support us and help us grow to be the best runners and people we can be.
Our weekly commUNITY fun runs are a great place to meet fellow runners and enjoy some company on your run. It doesn't matter how fast or how slow you go - just that you go! All are welcome though children under 16 must have a parent present.
The CommUNITY Run may be canceled due to thunderstorms or dangerous conditions (ice and snow). During the Fall and Winter when the sun as set before the run ends, you must wear reflective gear and lights so automobiles can see you.