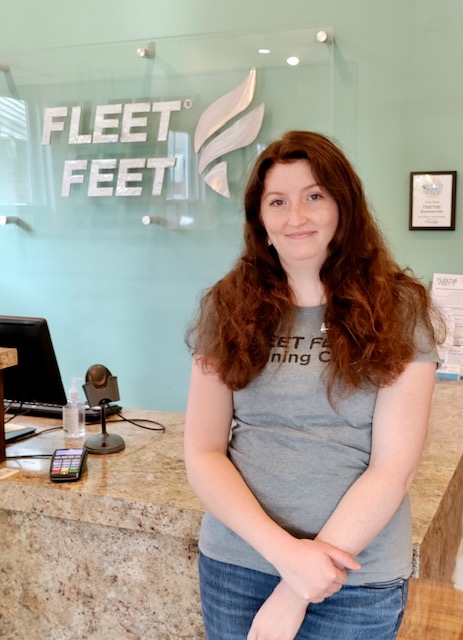 Originally from Melbourne, Florida, Alyssa moved with her family to Salisbury, Maryland when she was 6. When asked what brought her to Charleston she replied, "More of a why not then a why, it was a great mix of my southern and northern tastes." Makes sense to us!

When not working at Fleet Feet Alyssa loves to read and soak up some Gimore Girls screen time whenever she can. And no running goals for Alyssa - just like many of our customers, she finds other ways to get her exercise in.

As far as her experience of working at Fleet Feet Alyssa confirms what we strive to acheive as a staff..."Everyone is very supportive when it comes to the team and honest with the customer."

Fun facts to know: Alyssa got married in April 2022 and has two dogs - Brinley & Parker.
Locations