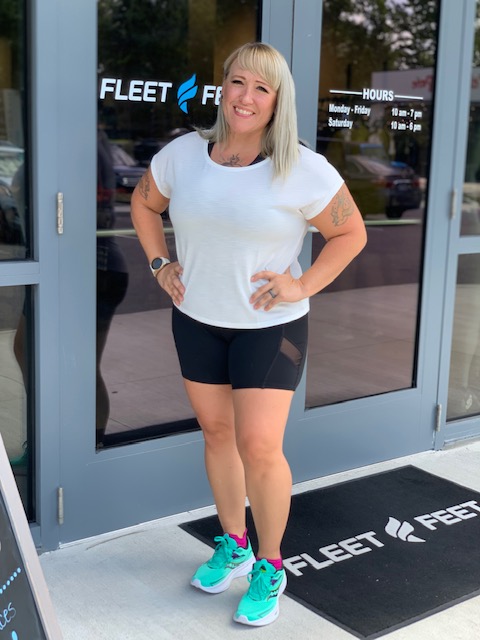 Nickie was born in Hemet California but grew up an Army brat - which means she moved a lot! She spent most of her life in Lawton/Ft.Sill OK.
In 2016 Nickie was a Chief Health Services Technician in the United States Coast Guard and received emergency orders to fill the Independent Duty Health Services Technician position onboard the Coast Guard Cutter Hamilton. The Hamilton is a National Security Class ship whose mission is drug interdiction and migrant operations. While stationed in Charleston, the whole family fell in love with the area. They quickly made lots of friends in both our church and fitness communities. Upon retirement from the USCG in 2019 they stayed and now call Cane Bay home!
Nickie loves physical challenges and helping others accomplish things they never thought possible. In her off time you can find her leading workouts or completing events with her FiA sisters, leading the Women's Hike Ministry at Freedom Church, mentoring women through Tri it For Life, or spending time with her family at the pool or trying a restaurant somewhere! They love eating out and Charleston has so many options for foodies!
As far as running goes, Nickie always has something on the calendar to keep her motivated! 5ks, 10ks, ½ marathons, relays, obstacle course races, Tris, Go Rucks etc…
Why was she drawn to Fleet Feet? She has a background in physical therapy and personal training and has always loved being able to serve and help others. At Fleet Feet she loves being able to help people figure out their foot profile in order to hopefully become pain free and do the things they want to do, whether that is training for an event, being on their feet all day at work, or just their regular activities of daily living. She considers it an honor to be part of that process!
Nickie and her husband Marc have three amazing kids, Daniel, Celesia, and Ian.
Locations