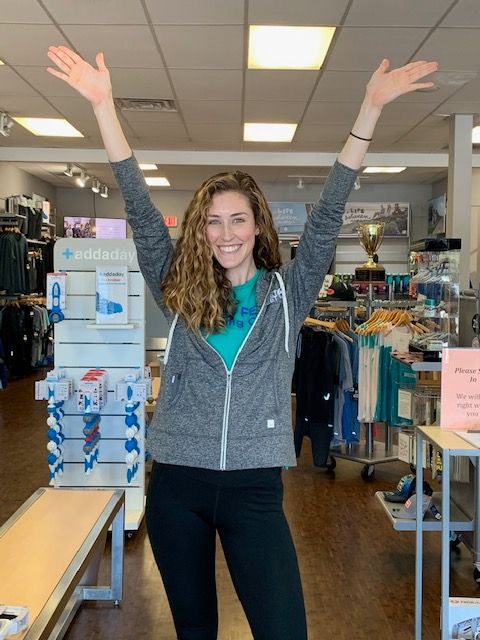 Emily grew up in the low-country and recently moved back to the Charleston area after living in Knoxville, Tennessee for three years. Her love for running began in middle school when she joined the cross country and track team at Ashley Ridge High School and has continued to run ever since!
Emily decided to join the Fleet Feet team to share her love for fitness and to encourage others to live a happy and healthy lifestyle. Her goal is to complete a half-marathon!
She is currently our Mt. Pleasant Pub Run Coordinator and also assists behind the scenes, as well as mentors for MTP Training Programs.
When she's not a Fleet Feet, you can find Emily at her local Orange Theory gym or laying out in the sun at Sullivan's Island enjoying an iced coffee.
Happy Running!
Locations