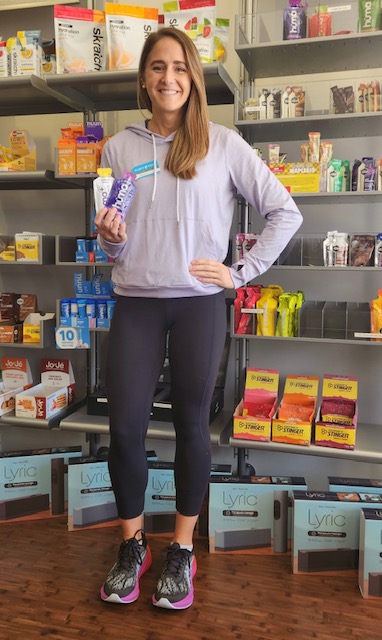 Kelsey is originally from Upstate NY, just outside of Albany. Her full-time job is remote, so she has some flexibility in where she lives. After a couple of years living in DC after grad school, she wanted even warmer weather, more sunshine and to be closer to the beach. Kelsey's next move (to Charleston) is one of the best decisions she has made, and we are so glad that she made it!"
When not at work, Kelsey loves running, biking, lifting, and swimming - anything active and being outdoors. To relax, Kelsey is happiest when laying on the beach and enjoying the sun.
Running goals? She will be running her first Boston Marathon in April 2023. After that? The plan is to get back into triathlons, as "there are a lot of wonderful local tris here in Charleston!"
When asked what she loves about working at Fleet Feet, Kelsey replied, "THE PEOPLE! Without a doubt, the Fleet Feet team is like a family. Everyone is so incredibly kind & supportive, and they make working there fun! Additionally, the customers that come into Fleet Feet – whether they are just starting their fitness journey or are a seasoned enthusiast, it is wonderful to get to be a part of their pursuit of a healthy lifestyle!"
Fun fact! Kelsey loves coffee and is a diehard Dunkin' lover. Don't be surprised if you see her sipping on a Dunkin' coffee on her breaks at Fleet Feet!
Locations