Run/Walk & Family Workout
March 28, 2020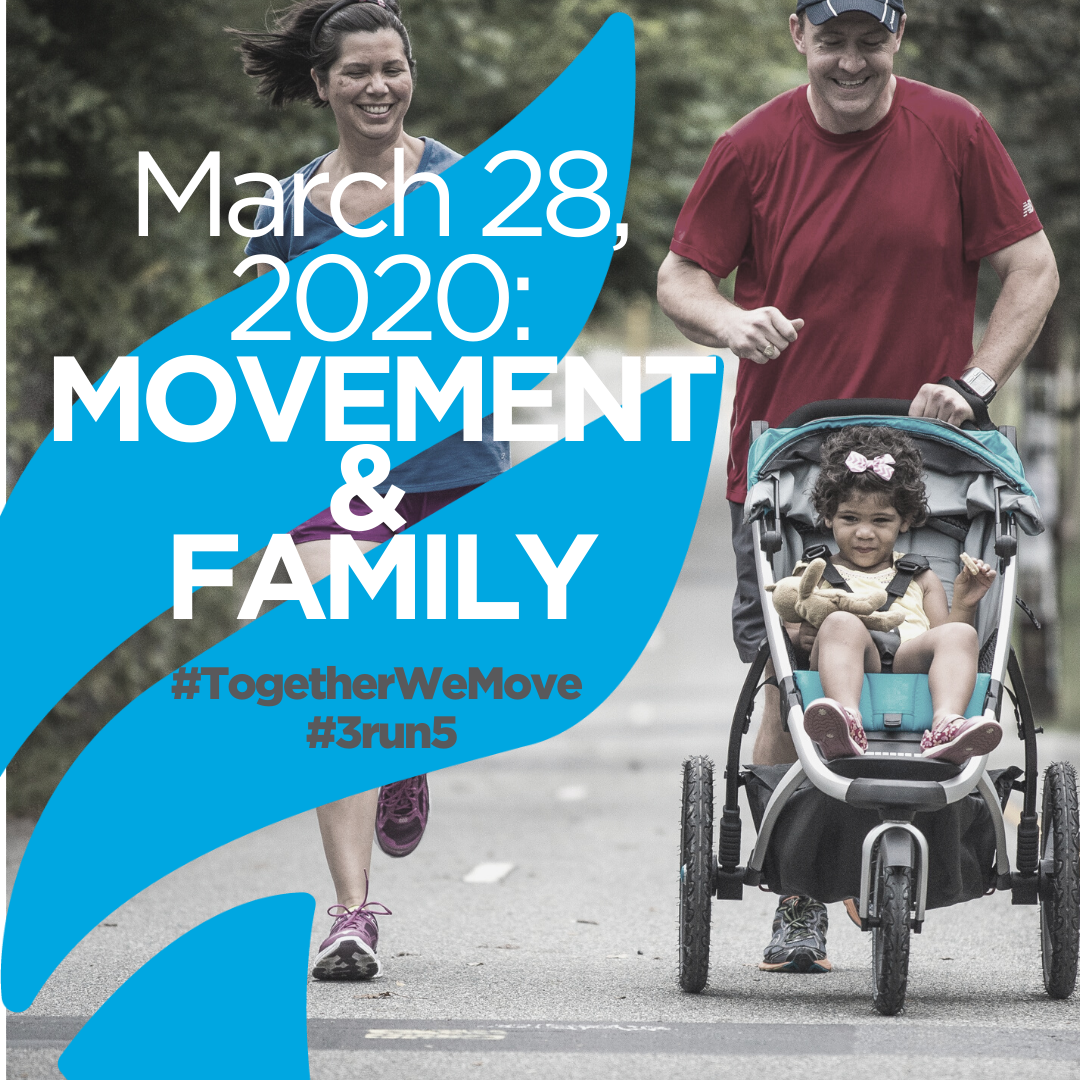 Get out and move with beginner run/walk workout the entire family can do.
Workout Focus: Run/walk, Beginner
Est. Time: 45 minutes
Coach Mallory's Notes: Early in a beginner or family training plan, it's best to alternate run and walk minutes, while limiting the run portion to less than half of the total workout time. Don't worry, we can build up, but it's best to avoid doing too much too soon.
Warm up:
Loosen up, shake off the anxiety, and take a breath of fresh air with a 5 min. warm-up walk.
Workout:
8x (1 minute run, 2 minute walk)
Breakdown: Run for 60 seconds, then walk for 2 minutes. Repeat this cycle 8 times.
Note for walkers: If running is not an option or goal, still follow the intervals above, but instead of running for 1 minute and walking for 2, plan to push for a 1 minute harder paced walk, followed by 2 minutes at an easier pace.
Cool down:
5 min cool-down walk. Shake out again, slow your pace, and breathe.
Tips from Coach Mallory:
Don't have a Garmin GPS or other interval watch? Try downloading the RunKeeper app on your smart phone. It's best for the interval timing feature as the GPS feature can drain your phone battery and may not be as accurate as a Garmin.

Using a regular watch? Keep track of which interval you're on, by using rubber bands! Put 8 (loose fitting) rubber bands on one wrist and after each run/walk interval completed, move a rubber band to the opposite wrist to keep track!

Prefer a no-tech workout? Give yourself landmark goals, trying to keep a 1:2 ratio of run to walk segments. Run one street length, walk two, and repeat 8 times!
Pairs well with:
Let us know how your run/workout went. Take a photo before, during or after and tag Fleet Feet Syracuse using #3run5 & #TogetherWeMove. We'll reshare posts to keep the motivation and support up!
---
The store may be closed, but RUNNING IS NOT CANCELED.
We miss our running/walking groups and training buddies. So while we maintain a safe social distance, our Fleet Feet coaches are working together to provide free daily workouts to the #3run5 community. This group is open to runners and walkers of all abilities!
Keep Moving
Sign-up here and we'll send a daily workout directly to your inbox. Workouts can be modified for any ability or intensity. The important part is to keep moving.
Stay Connected
Don't forget to share with us how you're staying active by tagging @fleetfeetsyr using #3run5 and #togetherwemove. We'll reshare to keep the motivation and support up. Plus, each week we'll pick winners to receive cool FFSYR gear and prizes.