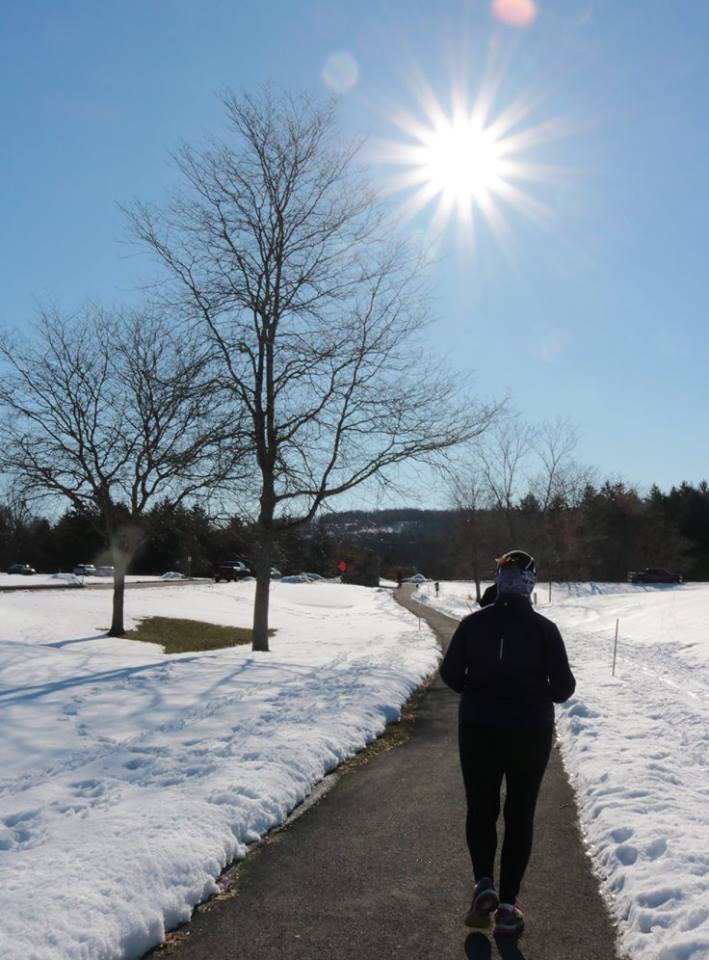 By Ed Griffin
If you look very carefully you can spot it.
Not everywhere, but here and there.  
Grass is making an appearance for the first time in about eight weeks throughout Central New York.
Many of us have had the weather affect our running and fitness routines. You may be a bit behind schedule but Fleet Feet Sports can help you catch up, as the weather looks to be promising that winter may be gone.
Our No Boundaries 5K Training and Walk Fit programs on Saturday at Green Lakes State Park and Monday evenings at Onondaga Lake Park have had their first session but you can still join. No Boundaries is for newcomers or those who have participated in the past. Coach Mallory does an outstanding job of making sure participants are paired with those of similar abilities and that everyone has a great time. Paige's Butterfly Run is the goal race for the program and is a fun event in June that is held in conjunction with the Taste of Syracuse.
Our Personal Best Program meets on Saturday at Green Lakes State Park and is designed for runners who can complete a 5k and want to work on speed, endurance and efficiency. Workouts include intervals, hill repeats and other speed workouts. Personal Best will help you get better in time for Paige's Butterfly Run. We are one session in but there is still plenty of time to get in.
Sign up today for No Boundaries 5k Program and Personal Best 5k Program and leave winter in your rear view mirror.
No Bo: www.fleetfeetsyracuse.com/training/no-boundaries-2
Personal Best: www.fleetfeetsyracuse.com/training/5k10k-training-personal-best