Probiotics for Endurance Athletes
2018 and 2019 saw a sharp incline in gut-health products on the market. One such product – probiotics – has received much attention due to its potential to balance and restore good gut bacteria. With all the buzz around this product, it might be hard to figure out if you should include this in your diet. 
Probiotics are sold as supplements and fermented foods are also a rich source of probiotics. I am typically a whole-foods based gal when it comes to getting all of your nutrients through a balanced diet, but for me, adding a probiotic supplement made a significant difference in my digestion and overall gut function. And, because about 70% of the immune system is in your gut, probiotics are also another good defense during the cold and flu season. As an athlete, it is important to support your immune system during the winter as training outside in cold temperatures puts an extra strain on your system. When this is coupled with greater exposure to cold and flu germs, then probiotics are an easy way to support your gut and immune system. 
Foods with Probiotics
If you are looking to get fermented foods rich in natural probiotics, try out kefir, sauerkraut, kombucha, yogurt, certain pickles, or tempeh. Be cautious of any items high in sugar as this will feed the "bad bacteria" and only work against the beneficial effects of probiotics. The main sugar offenders here are typically found in yogurt and kombucha. In other words, eat plain yogurt and read labels.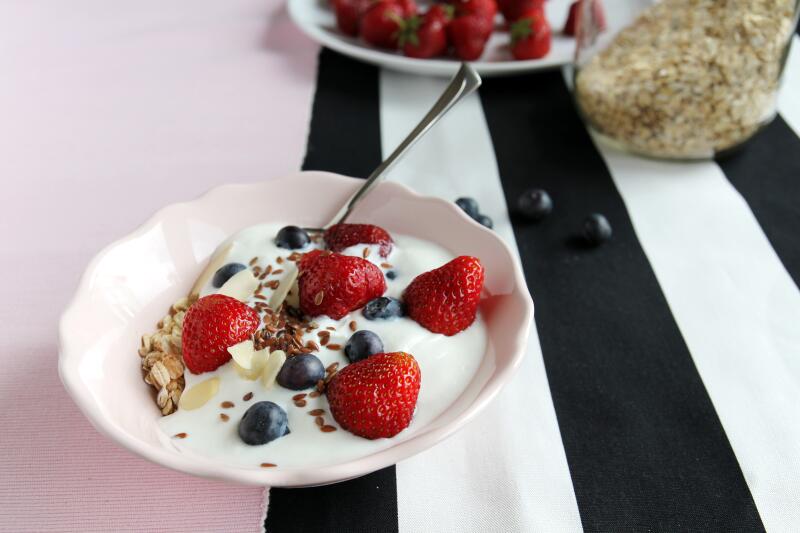 Where Else to Find Probiotics
Probiotic supplements are abundant on the store shelves and refrigerated sections. I've had more success with refrigerated probiotics than shelf-stable brands, but that doesn't mean that shelf-stable products are not high quality. It just means that my preference is for refrigerated brands. The most common probiotic strains you'll find in supplements are lactobacillus and bifidobacterium and then there are specific strains such as bifido bacterium longum, infantis, and lactis. Look for products that have at least eight strains and regularly rotate through different brands to introduce greater diversity to the gut. 
Potential Benefits
More research is still needed, but a piece of recent research in the Journal of Sport and Health Science points to recovery benefits for endurance athletes who regularly consume probiotics especially when it comes to controlling inflammation and oxidative stress. Other research indicates that probiotics may also benefit your metabolism, skin, and mood. To reap the benefits, you will need to consume them regularly for an extended period of time to actually make a change to your microbiome. Start with a low dose, such as 10 billion CFUs and work from there before you decide to go any higher. Initially, you may notice some changes in your bowels – such as bloating or gas –but as you adjust, these symptoms should go away.
---
Katina Sayers is the owner/operator of Katina's Nutritional Coaching Corner.   She has an extensive background in health and education that began with degrees in exercise physiology, health and physical education, community health, and culminating with a doctoral degree in curriculum and instruction.  She completed an advanced certificate of study in Integrative Nutrition and Health Coaching from the renowned Institute for Integrative Nutrition (IIN) in New York City. For the last four years, she has worked one-on-one with clients, presented a multitude of nutrition topics for large and small audiences, contracted with businesses to implement worksite wellness initiatives, and currently manages day-to-day food service operations at a local non-profit agency, as well as directs activities related to nutrition and health.  Katina can be reached at ksayerswalker@gmail.com.