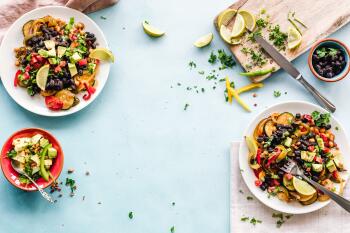 Cinco de Mayo (Spanish for "5th of May") is a Mexican holiday which celebrates the Mexican's Army victory over French troops in 1862. Mexican-Americans in the U.S. today use the day to celebrate its culture and traditions, and much of the celebration takes place through food.
Authentic Mexican food is not greasy or fried; on the contrary, it is very fresh and vibrant. Early Mexican cultures used food native to the land such as fruit, vegetables, corn, beans, wild game, chicken, pork, and fish. Beef was introduced when the Spaniards arrived. American's love for deep fried foods led to contemporary Tex-Mex restaurants to create menus that accommodates the American palette and in the meantime, the cuisine lost some of its authenticity along the way.
Last year, Americans ate 4.5 billion tacos. If America's love of tacos is any indication of how much Americans enjoy Mexican food, then let's make tacos at home. Taco Tuesdays are a great way to bring the family together around a table where everyone can make their favorite healthy combinations.  Remember, there is no wrong way to make tacos! Tacos are simple -- start with a hard or soft shell, and build your meal from there. Make vegetarian, vegan, or traditional tacos with a concentrated protein source such as beef, pork, chicken, fish, eggs or beans, and add toppings of your choice: guacamole, slaw, lettuce, shredded cheese, sour cream, rice, olives, pickled red onions, cilantro, corn, and salsa. Keep it healthy by going light on the cheese and sour cream.
If you're looking to build your pantry with essential Mexican ingredients, make sure you include the following: beans, corn (masa) tortillas, cilantro, peppers (mild, medium, and hot), onions, avocados, limes, tomatoes, tomatillos, and cumin. Ingredients like beans can be bought cheap in bulk (and then soaked overnight) or canned (make sure to rinse them before eating), and while fresh tomatoes are best, sometimes canned tomatoes work out well when you're time crunched. Homemade corn tortillas are fairly simple (with 2-3 ingredients) and can be made in a matter of minutes with the right equipment. Another option is to buy fresh tortilla shells, cut into wedges, and bake on a cookie tray until crisp. Let cool and serve with salsa. There are some great store bought salsas on the market, but I recommend purchasing one marked with "fresh ingredients" for best flavor.
Katina's Top Mexican Cookbook Picks:
Pati's Mexican Table by Pati Jinich
More Mexican Everyday by Rick Bayless
Mexico: The Cookbook by Margarita Carillo Arronte
Death by Burrito by Shay Ola
The Best Mexican Recipes by America's Test Kitchen
Katina's Top Mexican Product Line Pick:
Make it an authentic Mexican fiesta with Frontera products – check out these products: tortilla chips (made in small batches), salsas, seasoning sauces, guacamole mix, barbeque & grilling sauces, chili starter, and marinades. Find these products locally at Wegmans, Target, and independent natural grocers.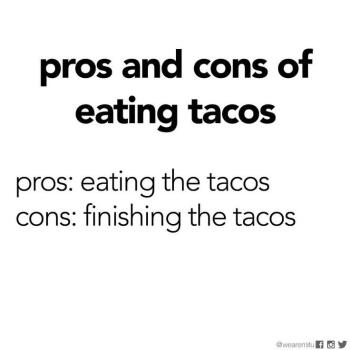 Katina Sayers is the owner/operator of Katina's Nutritional Coaching Corner.   She has an extensive background in health and education that began with degrees in exercise physiology, health and physical education, community health, and culminating with a doctoral degree in curriculum and instruction.  She completed an advanced certificate of study in Integrative Nutrition and Health Coaching from the renowned Institute for Integrative Nutrition (IIN) in New York City. For the last four years, she has worked one-on-one with clients, presented a multitude of nutrition topics for large and small audiences, contracted with businesses to implement worksite wellness initiatives, and currently manages day-to-day food service operations at a local non-profit agency, as well as directs activities related to nutrition and health.  Katina can be reached at ksayerswalker@gmail.com.