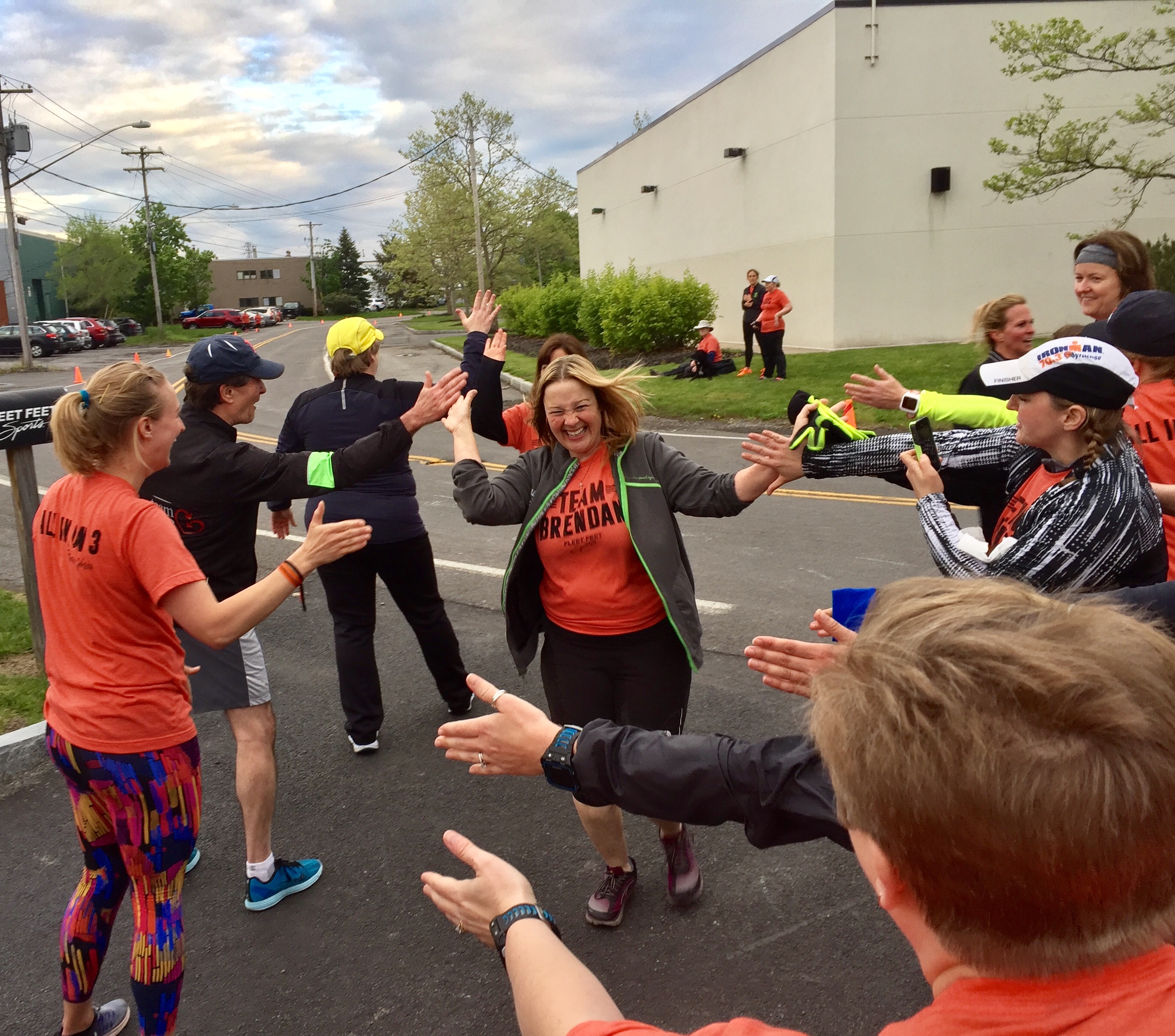 Dear Team Brendan,
I would like to extend a special thank you to Ed and Ellen Griffin and to all of Brendan's friends who bought the Team Brendan T-shirts. As I was thinking of what to say to you all, the Frank Capra film "It's a Wonderful Life" came to mind. This was a favorite of ours. We would watch it every year around Christmas, and later, we would also participate in the race, It's a Wonderful Run, in Seneca Falls, the town on which the movie was based. The movie and race became a special family tradition.   
For the few who may not know this film, the protagonist, George Bailey's inept uncle loses their business' bank deposit; as a consequence jeopardizing the business that keeps his small town financially secure and possibly sending George to jail. In this crisis George, who has sacrificed his dreams to help his town, sees his life as a failure and thinks it would be better if he had never been born. An angel, Clarence, stops him from killing himself and proceeds to show him a life without George Bailey. At the end of the movie, George returns home to find that the whole town has turned out to help him.
This movie affirms the values of basic goodness and sacrifice, the gift of friendship and the sense of belonging in a community among other themes. Brendan has always been my George Bailey but no clearer than now; for as Clarence said, "Remember no man is a failure who has friends," and Brendan truly had friends. I saw that in the sea of orange at the fun run, the cards and gifts of love I have received. 
So Brendan, a toast to "the richest man in town." A bell is ringing somewhere - for an angel just got his wings.
With love,
Jenny Jackson