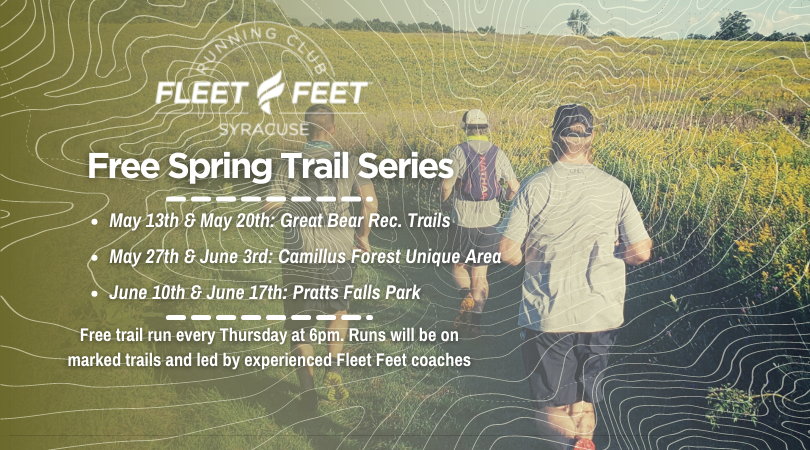 Free Spring Trail Running Series
Time to go off road. Mix up your running by hitting the trails with us every Thursday night at 6:00pm starting May 13th - June 17th.
Explore a new trail or park with us every week to see the different types of terrain and beauty the Syracuse area has to offer. Each run will be led by an experienced Fleet Feet Syracuse coach and begin at 6:00 p.m with pre-mapped routes approximately 3-4 miles long. Sign up once for the entire series, whether you plan to do one run or all six!
Spring Trail Series Dates and Locations:
By signing the waiver below you will be eligible for the entire series. Each Thursday Fleet Feet Syracuse coaches will be there to check you in and provide further instructions.