The health and safety of our community is our top priority. With that in mind, and in accordance with the reccomendations from the CDC and Fresno County, we have decided to cancel our training group runs, our regular Thursday Night Runs and our Community Trail Runs until further notice. Please watch our social media channels as well as our website for any changes. Stay healthy friends!
Fleet Feet Sports Fresno strives to help keep the community active. In doing so we offer free group runs multiple times during the month. We offer a weekly community run on every Thursday at 6pm as well as a monthly trail run that takes place on the last Sunday of the month at 6:30am.
All runs sponsored by Fleet Feet Sports Fresno use the Fleet Feet Rewards App as a way of signing a waiver and checking in. You can find information on the app or how to download by clicking HERE



THURSDAY NIGHT RUNS
Meet outside the front doors of Fleet Feet Fresno for 2-6 mile run with various routes. Check the cork board outside for the route of the day!
We meet at 6:00 pm every Thursday whether rain or shine. As always, runners and walkers of all levels are welcomed! As these runs are in the evening we ask that you bring reflective clothing and/or head lamps so that everyone can be as safe as possible during the runs! Please check in on the Fleet Feet app to earn miles!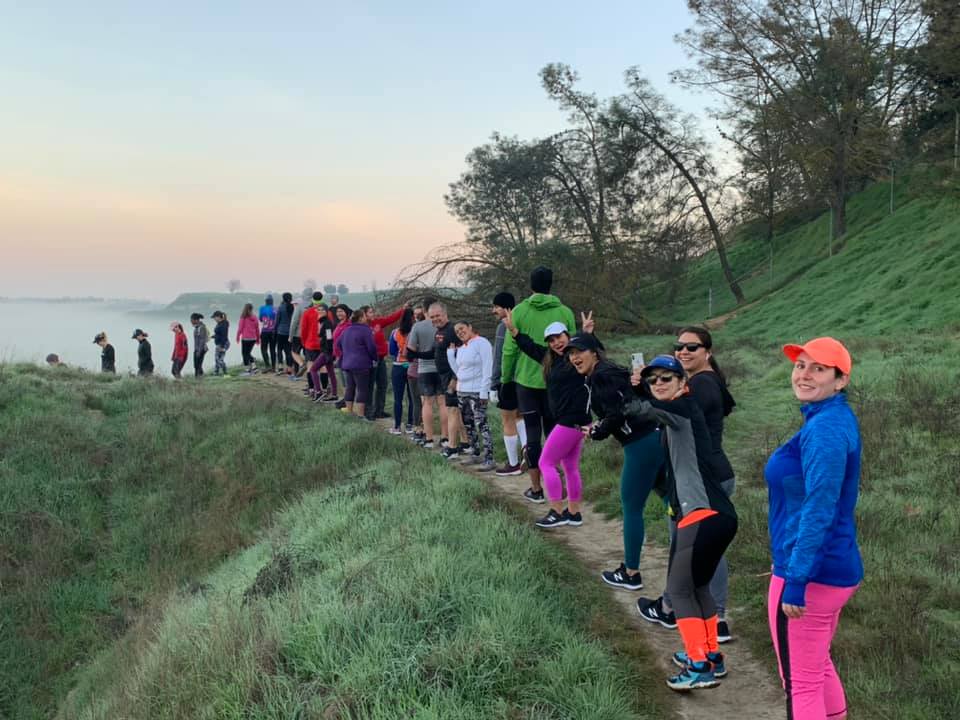 MONTHLY TRAIL RUNS
Trail runs will take place at various trails within 45 minutes of the store on the last Sunday of the Month. We will meet at the trail at 6:45am and runs/walks will be between 3-6 miles. We will supply tailwind and or water before and after the run. Look for the Fleet Feet flag once you arrive. This is where we will meet up.
Sunday, March 29th- We will meet at Millerton Lake State Recreation Area in the main parking lot on the Fresno side. We will run 3-6 miles toward Winchell Cove. Keep in mind there is a day use fee of $10 so carpooling is recommended. Tailwind and water will be provided!
Sunday, April 26th- TBD
Sunday, May 31st- Trail run with ON
Stay tuned on our socia media channels for more info on locations on upcoming trail runs!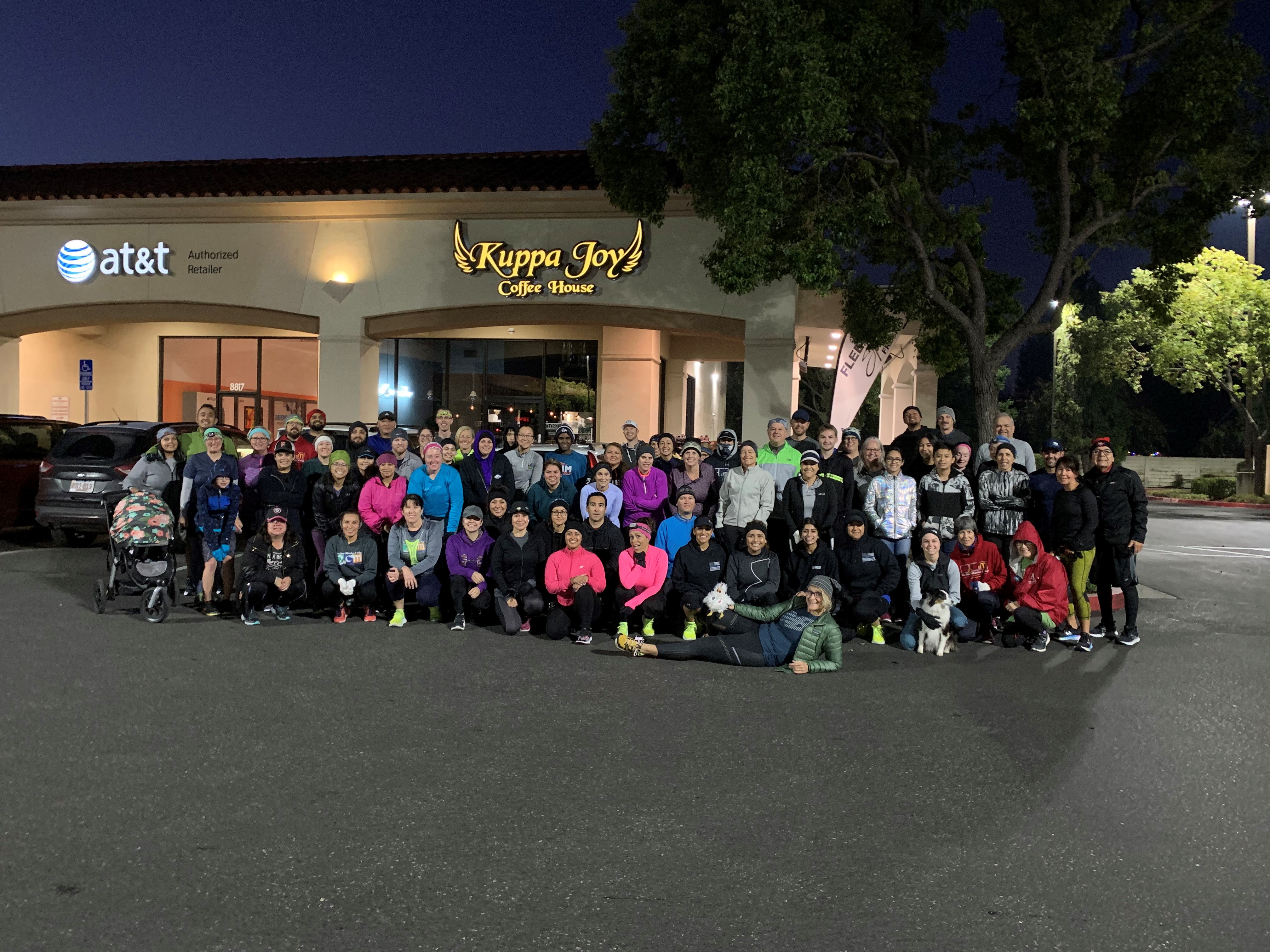 COFFEE FUN RUNS
Will Run for COFFEE! Keep those miles rollin' through the winter and join the Coffee Run Series with Fleet Feet Fresno!

We run at various locations in January! Meet up with your running friends, get that run in and then warm up with a deicious coffee afterwards! You've earned it!

-Runs are between 2-4 miles
-Download the Fleet Feet app and check in when you get there to save time and skip the line!

Locations in the 2019 series included:

12.21.19 Hi-Top Coffee

12.28.19 Kuppa Joy Clovis

1.4.20 Kuppa Joy Fresno

1.11.20 Kuppa Joy Grand Cafe
1.18.19 Revue

ALL RUNS ARE ON SATURDAYS AT 6:30 AM
Keep your eye out for the 2021 COFFEE SERIES!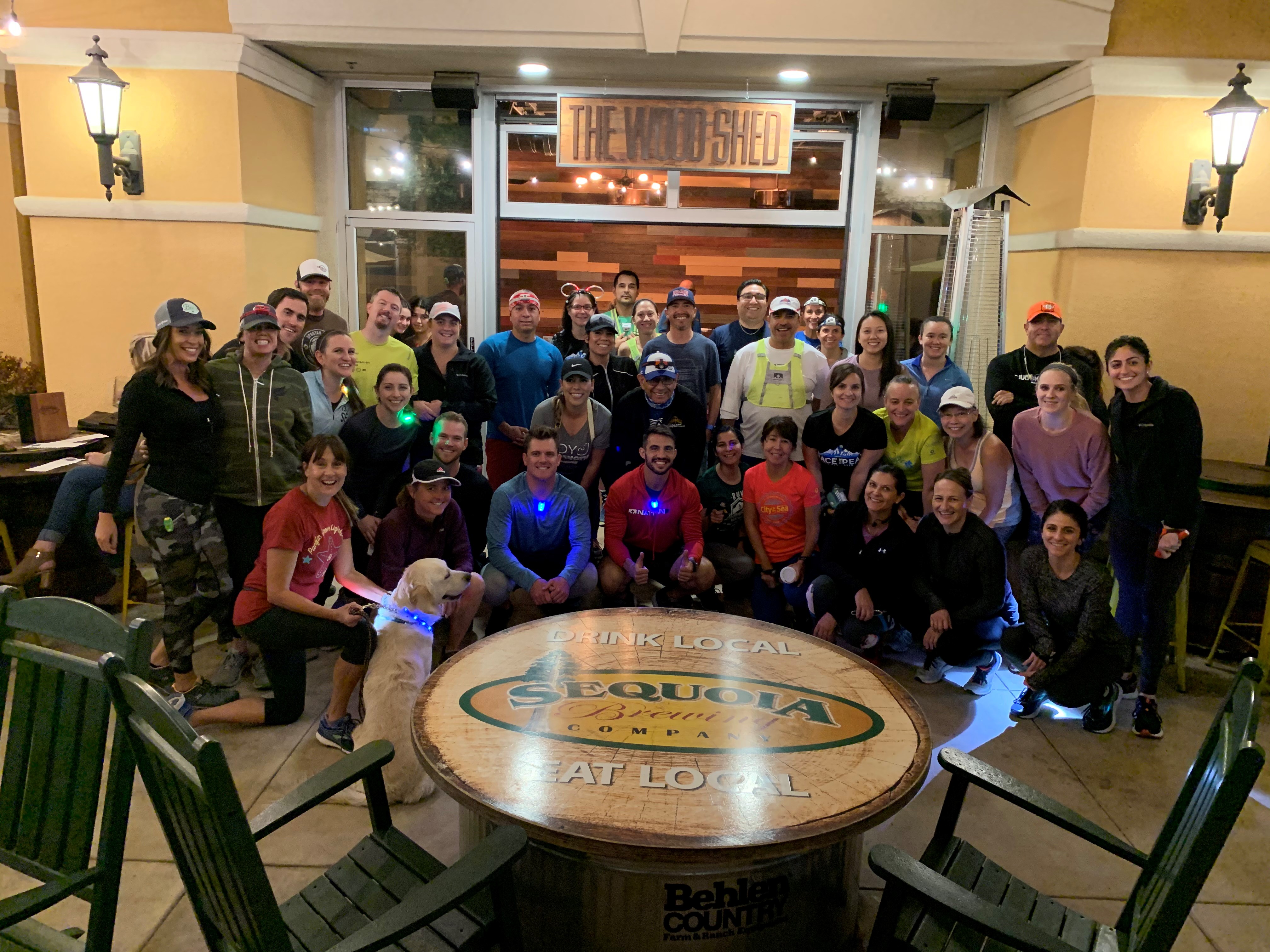 PUB RUNS
Pub Runs usually take place in the warmer months! Stay tuned to our social media for updates on our pub run dates and locations!
Program Start: ex: Thursday Night Fun Runs, 6:00pm
Program Fee: Fun Runs are FREE