Aaron Samansky
Owner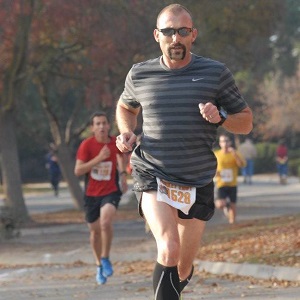 "I love running. It has led to many exciting opportunities in my life. Running gave me a scholarship to Fresno State, a beautiful wife who I met on the track team at State, a chance to compete in the 2000 Olympic Team Trials and was the driving force behind opening Sierra Running Co., now Fleet Feet Sports, over 10 years ago. Running has been a part of my life for over 25 years and I still look forward to lacing up my shoes! Fitting people and sharing my passion for the sport is what I love to do."
---
Andrea Samansky
Owner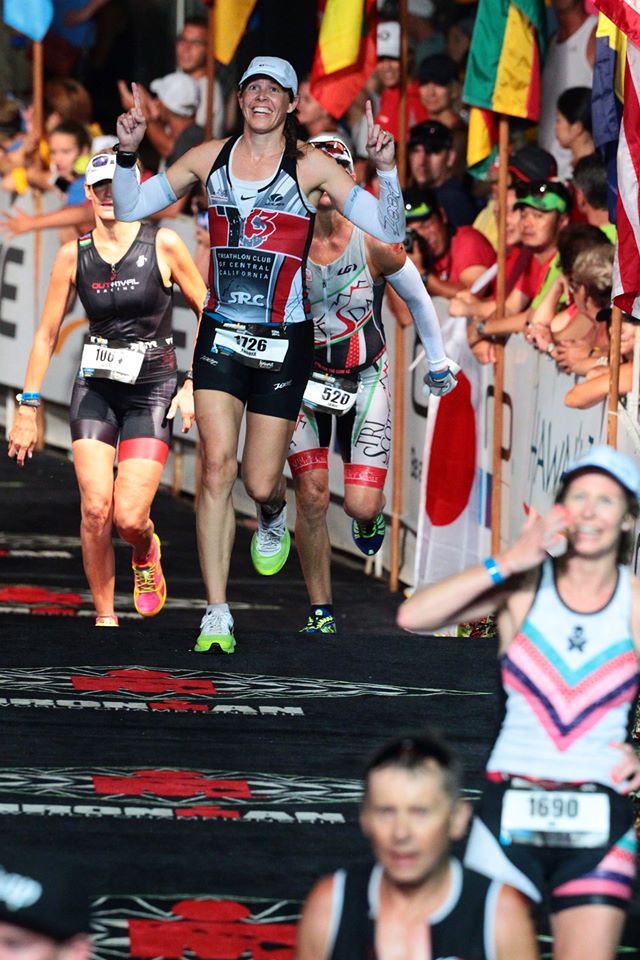 Andrea ran Cross Country and Track for Woodland High School, American River College, and then at Fresno State. She has completed a number of marathons, half-marathons and even an Ironman triathlon. She is a member of TC3 and Sierra Challenge Express and can be found every Thursday at 6pm leading the run at the store with Becky. Her favorite trainers are the New Balance Rebels and the Altra Torin. As Andrea puts it, "My favorite part of working at Fleet Feet is being a part of someone's fitness journey. I love to be the voice that says, YES, you CAN!" Andrea is currently in charge of marketing.
Kyle Cirrincione
Retail Experience Manager
Kyle has been a member of the local running community for 25 years. He competed locally for Buchanan High School and then moved on to have a career running for Fresno State. Since then, he has traded all weather tracks and cross-country courses for the roads and trails with the occasional ultra-marathon event. He takes work very passionately and "finds joy in helping the beginner runner get started or the experienced runner better their times." He holds the title of Retail Experience Manager in the store and loves coaching an awesome staff of fellow passionate individuals! Outside of work, spending time outdoors with friends and family along with traveling the world are some of Kyle's favorite things to do!
---
Mikel Boyles
FIT Specialist / Inventory Manager
Mikel ran cross country and track at Clovis High School and the University of Nebraska. He has worked in run specialty since 2012 and has enjoyed the chance to help outfit and encourage runners and walkers to continue their journeys. Aside from athletics and work, he enjoys spending time with his daughter, Amaia, working on his car, and supporting Liverpool FC (YNWA!).
---
David Thull
FIT Specialist/ Team Lead
David is an experienced ultra marathoner and running enthusiast. In February of 2010 David ran his first 50k two months later he ran a 50 miler and then capped it off with his first 100 miler in August (The Headlands 100). The longer events have special place in his heart. As he tells it, "I really enjoy the 100 mile distance because it's mentally and physically exhausting, but very fulfilling." When he's not running David enjoys training in Brazilian Jiu-Jitsu. He currently holds a brown belt and is working towards his black belt.
---
Kyle "Pace" Grossman
Running Enthusiast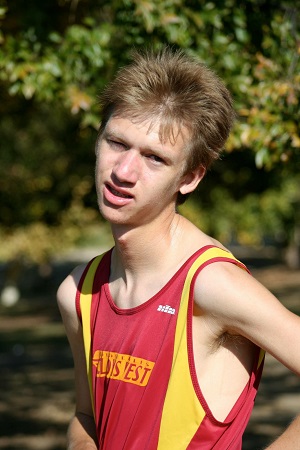 Kyle is a bit of a local running hero. He has raced distances from the 1600m in high school to the Boston marathon since graduating. Kyle loves running with our groups and doing his part to help around the shop.
---
Locations
Fresno
9447 N. Fort Washington Suite 106
Fresno, CA 93730
M-S: 10am - 6pm
Su: 12pm - 5pm

View Store