Aaron Samansky
Owner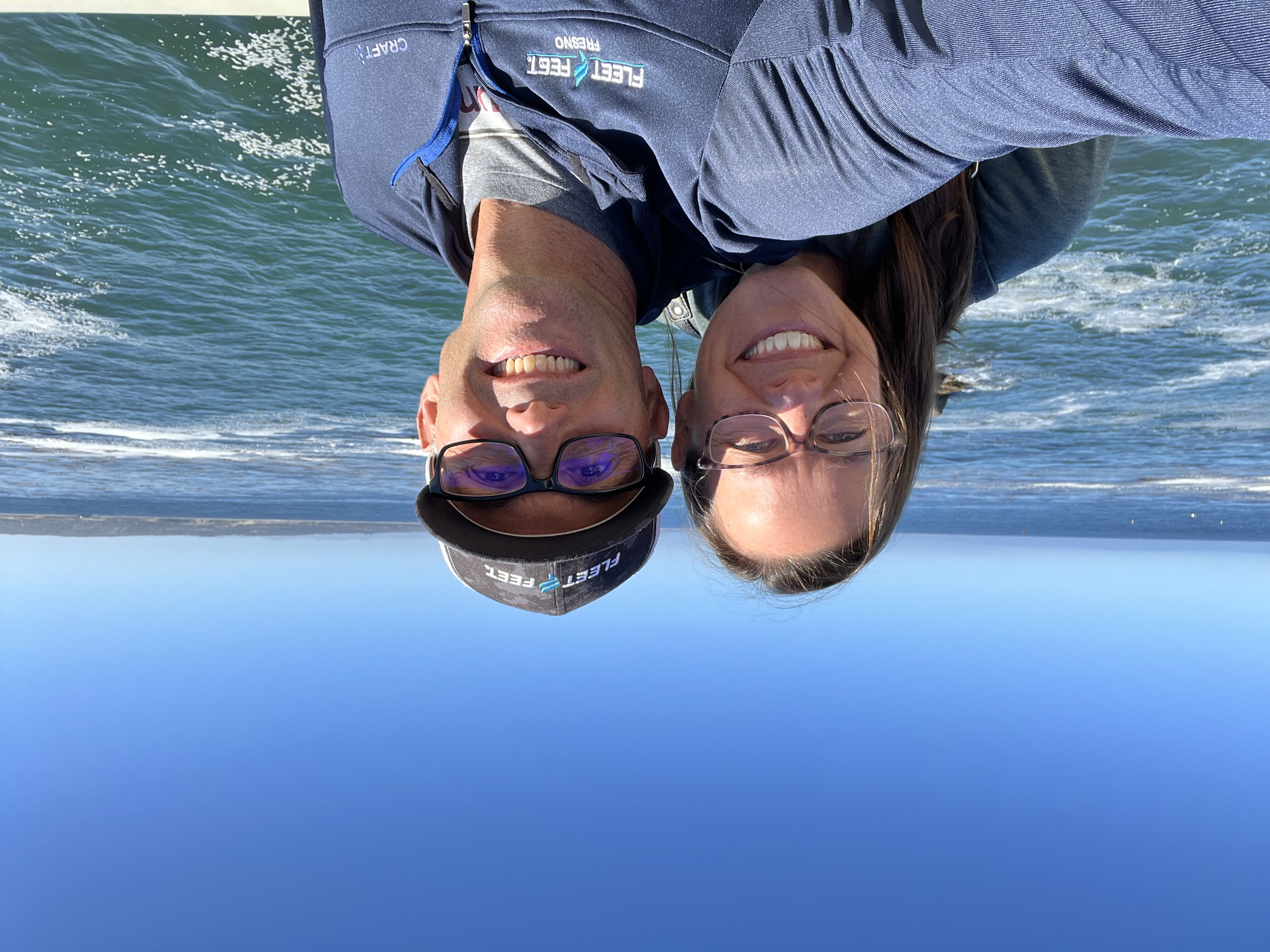 My wife Andrea and I opened the doors to Fleet Feet Fresno almost 20 years ago with a goal of bringing great service and gear to the Fresno area. Today, I feel that the level of service, the friendliness of staff and the comfort of our products is unmatched. You can catch me at some of the many events that we host, at one of my 2 daughters sporting events or now and again out running. It has truly been an honor to be a part of the fitness community in Fresno for so long and I look forward to seeing you soon!
---
Andrea Samansky
Owner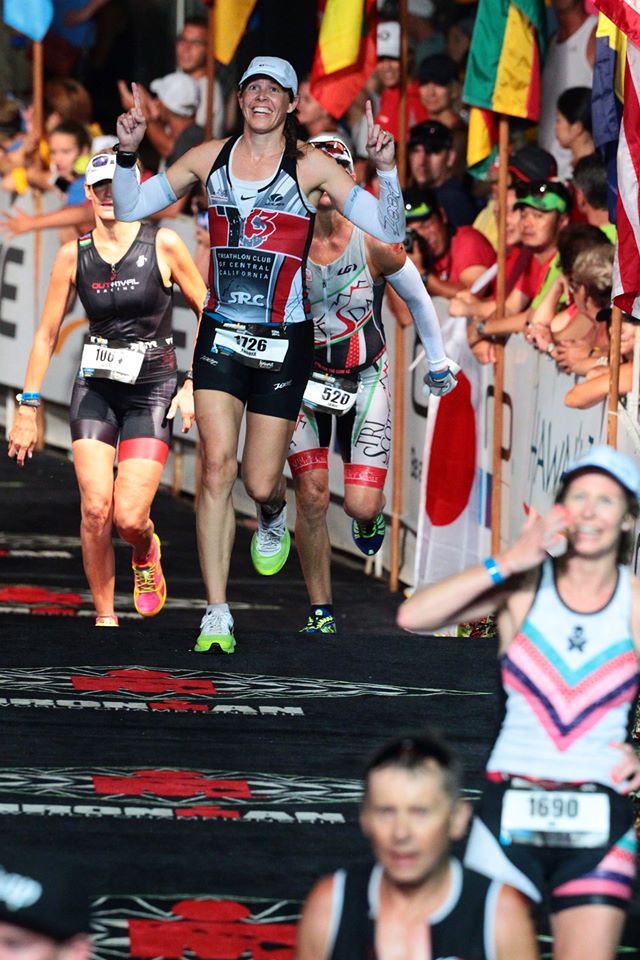 Andrea ran Cross Country and Track through high school and then at Fresno State. She has completed a number of marathons, half-marathons and even an Ironman triathlon. She loves to run with different people so can often be found Thursdays at 6pm leading the community walk/run at the store or out at Pub Runs. She can also be found on different race courses handing out aid or cheering on participants. As Andrea puts it, "My favorite part of working at Fleet Feet is being a part of someone's fitness journey. I love to be the voice that says, YES, you CAN!" Andrea is currently in charge of marketing.
---
Kyle Cirrincione
Retail Experience Manager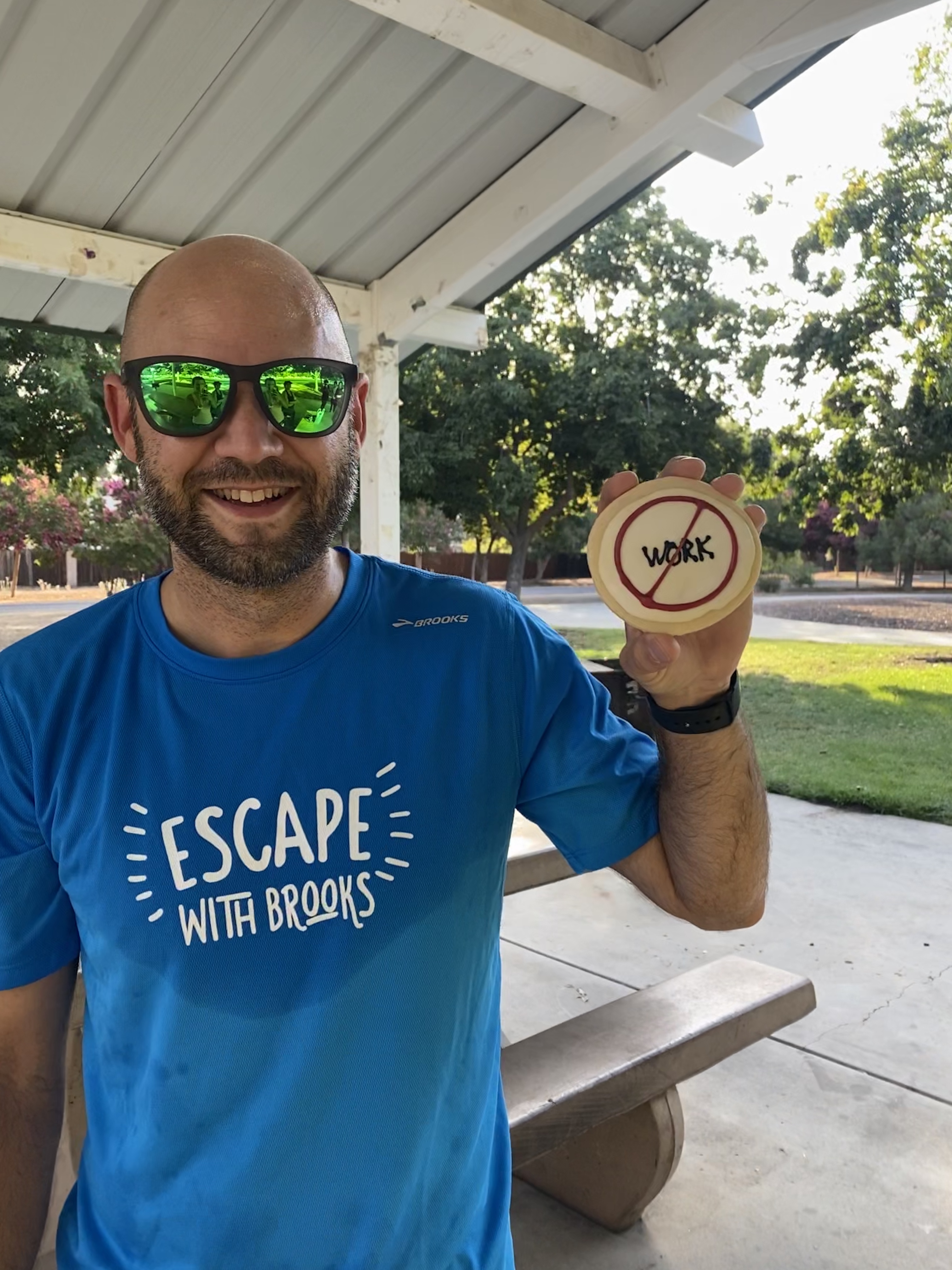 "I was born and raised here, in Fresno California. For as long as I can remember, I have had a passion for running as well as competition. I began running in grade school, and finished my competitive running career at Fresno State, where I ran cross country and competed in track and field. After completing school, I started participating in road running events, and eventually ran a handful of marathons before getting into ultra running. My event running days are mostly over and culminated with the completion of several 100-mile trail running events before officially "hanging them up."
Outside of now recreational running, I enjoy most outdoor activities, such as hiking, fishing, snow skiing, and some water sports/activities. I like to cook and eat great food, and some of my favorite and most memorable times have been with my family while getting to travel and see other cultures throughout the world.
As the Retail Experience Manager at Fleet Feet, I am extremely passionate about blending the enthusiasm and excitement of sport and exercise, with that of simply living the best, most healthy lifestyle that we all can!"
---
Mikel Boyles
FIT Specialist / Inventory Manager
Mikel ran cross country and track at Clovis High School and the University of Nebraska. He has worked in run specialty since 2012 and has enjoyed the chance to help outfit and encourage runners and walkers to continue their journeys. Aside from athletics and work, he enjoys spending time with his daughter, Amaia, working on his car, and supporting Liverpool FC (YNWA!).
---
David Thull
FIT Specialist/ Team Lead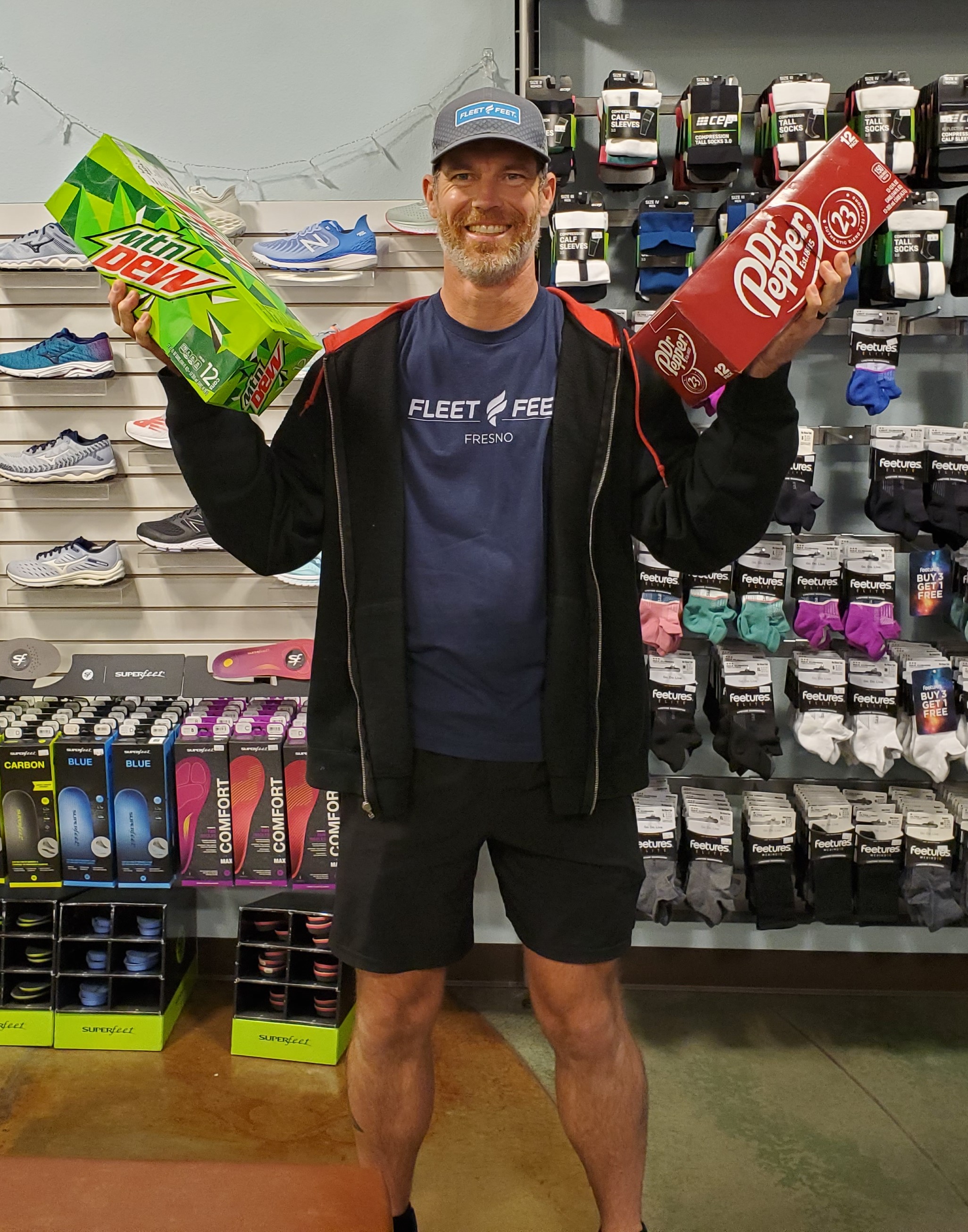 David is an experienced ultra marathoner and running enthusiast. In February of 2010 David ran his first 50k two months later he ran a 50 miler and then capped it off with his first 100 miler in August (The Headlands 100). The longer events have special place in his heart. As he tells it, "I really enjoy the 100 mile distance because it's mentally and physically exhausting, but very fulfilling." David holds the record for most consecutive finishes (10 years in a row) at the Headlands, and most overall finishes as well.
When he's not running David enjoys training in Brazilian Jiu-Jitsu and is a Black Belt instructor at 7th Generation Jiu-Jitsu. He also enjoys playing guitar in his spare time. "I studied classical guitar in high-school and college, but I also enjoy playing really loud rock music.
---
Kathy Steele
Outreach Coordinator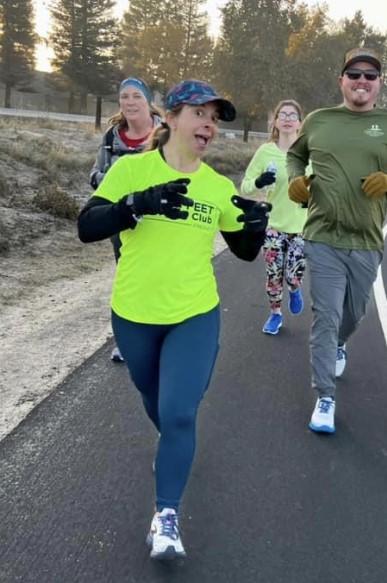 Kathy started running in her twenties after her sister challenged her to give it a try. After a few short weeks, she was hooked. Running wasn't her introduction to exercise, Kathy has been helping people get moving in the fitness industry as a trainer and a fitness instructor for over 23 years. "I love to motivate people to try new things, challenge themselves and watch them grow." Kathy knows running is a great stress reducer and she believes it is more fun when you do it with friends. "We can do hard things but it's easier when we do it with others." Kathy is our Outreach coordinator and a training group coach. These roles allow Kathy to meet people where they are and welcome them into our community. "I truly believe running changes everything."
---
Katie and Jason Wara
Training Program Directors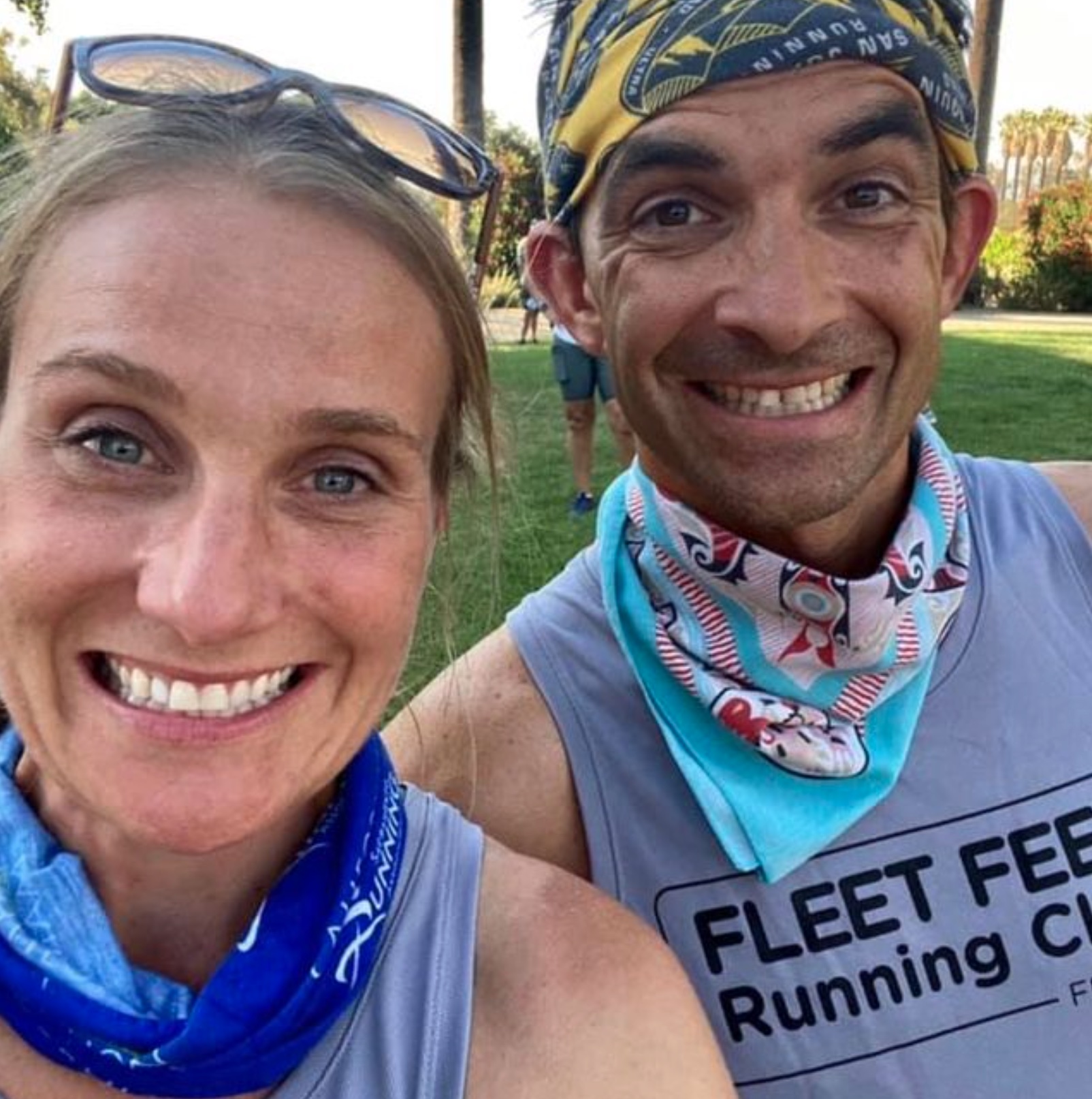 Katie and Jason Wara are the Training Program Directors here at Fleet Feet Fresno. Together, they have over 20 years of combined experience leading runners in our community toward their goals. Katie & Jason's love for running and coaching is contagious and is represented through the programs they construct for training members. They bring a wealth of experience with them, having run 5ks to 100 milers and all the distances in between.
Katie and Jason have 3 kids and when you don't find them out on the running trail you will find them on a pool deck, soccer or football field.
Locations
Fresno
9447 N. Fort Washington Suite 106
Fresno, CA 93730
M-S: 10am - 6pm
Su: 12pm - 5pm

View Store