Two Cities Marathon training like never before!
The Official Two Cities Marathon Training Program has everything you need to run your first or your fastest marathon: experienced coaches, ability-based training plans, marathon specific seminars, discounted tune-up races, and so much more! All participants receive 16-week training schedules designed for their level and preference plus in-person workouts with the group twice a week. We'll step up our mileage and work together to reach your marathon goal.
Program Details
Duration: 16 weeks, two group training runs per week
Dates: July 15 - November 5, 2023
Days and times: Tuesdays at 7:00pm and Saturdays at 6:00am
Cost: $220
Gear Night: TBD at 6:15pm (Get 10% off storewide and a Gift with purchase!)
Zoom KICKOFF: Tuesday, July 11th at 7:00pm
We'll get you all the info you need to start training and we'll answer any questions you have at Kickoff!
You'll also have the opportunity to meet your Coaches and other participants!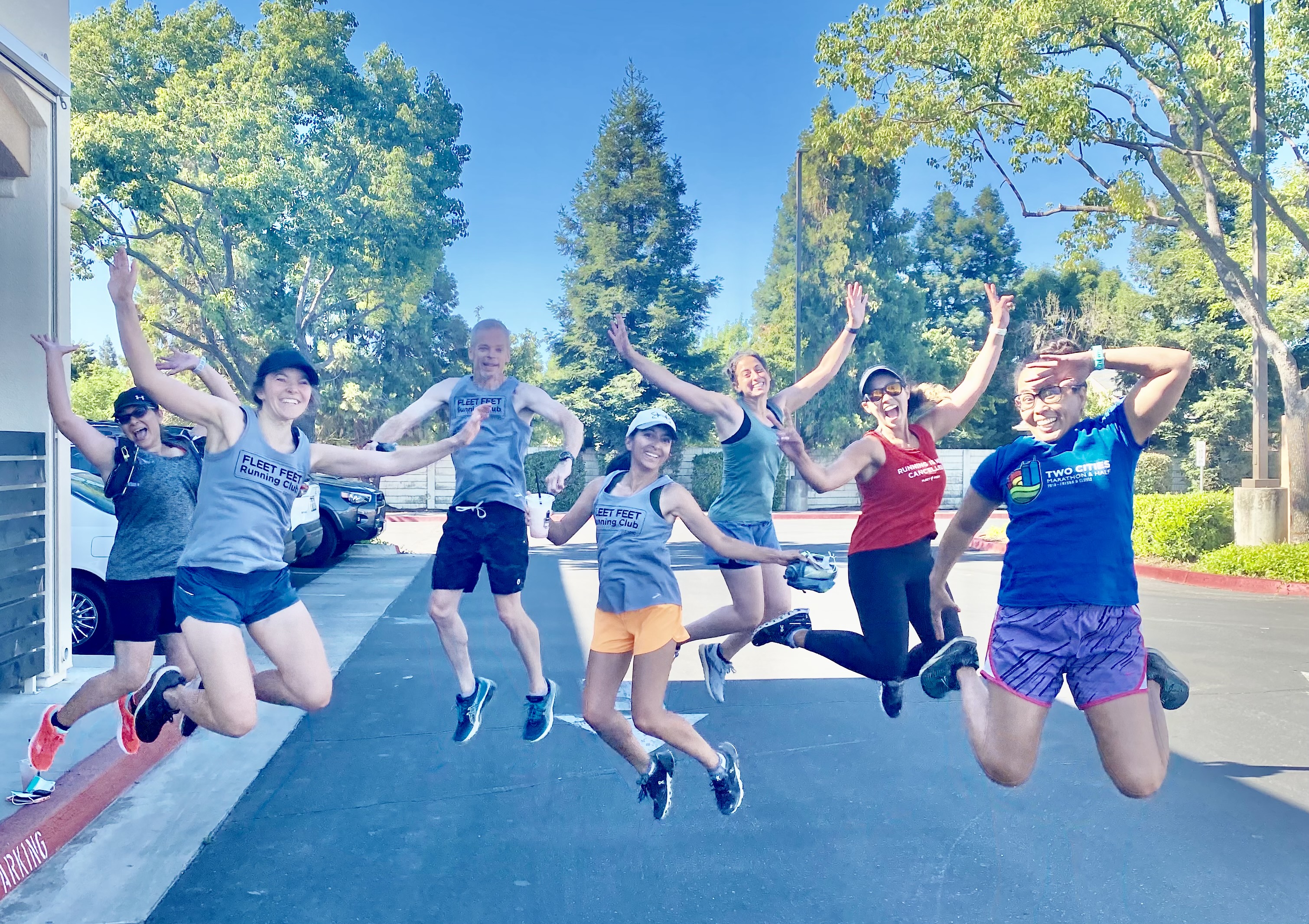 Marathon Training | All Levels
This training group is designed for every level looking to complete or compete in the marathon distance. Training will be assigned appropriate to skill level with tiered workouts based on fitness level, ability and preference. If you are looking to work hard and stay motivated with diverse participants, this is the group for you!

Fleet Feet Training
Fleet Feet Training is a community of passionate athletes of all ability levels and backgrounds, dedicated to helping each other achieve goals.
Your fellow trainees will make the group runs fun. They'll keep you motivated when the workouts get difficult. They'll keep you accountable when you feel too tired to show up. And they'll celebrate all of your achievements, from the first training run to the finish line!
Coaching
Fleet Feet's team of experienced coaches will check in with you at every training run to keep track of your progress, keep you motivated, and give you individualized coaching. Training groups will be small, so you'll have plenty of one-on-one time with your coach.
Community
The camaraderie of training with a group week after week will take your training to the next level. When the training gets more rigorous, you'll have the collective strength of the group to keep you moving forward. When you crush a key workout, the group will be there to celebrate your achievement. And on those early morinings when you just don't feel like getting out of bed, the training group will keep you accountable.
Join the Fleet Feet Training community on Facebook to plan more group runs throughout the week, share your accomplishments (and selfies!), seek encouragement, and empower others with a like or a comment!
What You Get:

Exclusive Shopping Nights at Fleet Feet Fresno
16 week training plan
Two Group training runs per week
Planned, guided routes for every group run
Exclusive 2CM training tech tee
Regular training newsletters with training tips and more
$15 Fleet Feet Reward
Experienced Coaches
Guaranteed Lowest Price for 2CM
Education on proper running technique, fueling stretching, etc.
---
Worry-Free Registration
If training or race is cancelled due to COVID we will email details for registration deferral or refund. Please reach out to us with any question you may have regarding registration.
Registration Details
If you have a question as to which group is best for you. Feel free to contact us!
Training fee does not include any race entry fee.
Dogs, children under 18, and strollers are prohibited Fleet Feet 2CM Training group training runs.