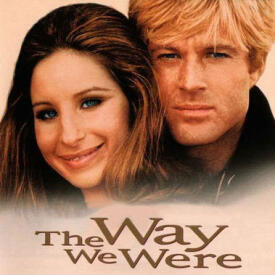 There is a fine line between looking back on something with fondness and looking back with inconsolable despair, and I think, perhaps, I struggle with that line. When I was a kid, I saw a Mary Engelbreit poster that read, "Don't cry because it's over. Smile because it happened." I never, ever understood that poster. I mean, it's a nice sentiment and all, but tell it to the St. Louis Rams. Or Jennifer Aniston. Or fans of the show Cop Rock. 
I guess you could say I'm less Kool and the Gang's "Celebration" and more Barbra Streisand's "The Way We Were." 
Memories… light the corners of my mind… 
No! I cry in remonstrance. It can't be over! We were just getting started! We had such a bright future together! 
Of course, I'm talking about 2014's season of PRs. The 5K. The 10-mile. The half marathon. Over the course of three months—and after several years of race flops—I ran my personal best in three different distances. It was glorious and exciting and inexplicable. I'd rush home just to open my laptop and gaze, dreamy-eyed, at the race results. In fact, I'm pretty sure that for a solid two months, I spent more time on race results webpages than I did on Gmail. 
And then the honeymoon ended. Reality (or fatigue or age or Delayed Onset Muscle Soreness) kicked in. My times toppled back to earth in spectacular fashion. Not only was I no longer posting PRs, but I couldn't even hit my pre-PR standards. 
Misty water-colored memories
Of the way we were…
I always go into races with an A, B, C, and D goal, with A Goal being a PR and D Goal being simply to cross the finish line. For over a year now, I've been hovering somewhere between C and D goals. My current 10K pace is slower than last year's half marathon pace. 
"Yeah, well, I wish I were running as well as I ran eight years ago," Jake said when I lamented my situation. 
"There's a big different between last year and eight years ago," I protested. 
"So. What matters is where you are now." 
"That's dumb." 
"You're dumb." 
I had just finished a 10-mile race through cornfields and country roads. Even though I felt like I had worked harder, my average pace was seventeen seconds-per-mile slower than it was in 2014. And I was lucky to keep it that close. The only reason I didn't slow down even more was a reluctance to forfeit the conversation and companionship of a seventeen-time Ironman finisher named Doug, who happened to be running my pace. 
Of course, he was running twenty miles that day. 
"I see you finally took my advice, though," Jake continued, "and were smart about your pace." 
"Yeah, I guess." 
"You have to be smart and run for your fitness level right now," he said. "It doesn't matter what you ran last year. You have to run for your current fitness level." 
"I still think it's dumb," I mumbled. 
It's a universal phenomenon (at least, in the running world) that the moment we race a PR, that PR becomes expectation, a new standard. It's the proverbial raising of the bar, so to speak: we compare ourselves to our best race, and if we don't match or better our best at every subsequent race, we've somehow failed. 
It's a flawed logic, one that that dismisses the definition of a PR in the first place. Sure, there are times when we conquer a racing plateau and never look back. But most of the time a PR—or "personal record"—is not synonymous with a "personal average." A PR is something special. Something rare. Something that does not, in fact, happen every race. 
Do you know that song "Turn, Turn, Turn" from The Byrds? (The lyrics are actually pulled straight from the book of Ecclesiastes so, technically, the song is by King Solomon.) 
To everything (turn, turn, turn)
There is a season (turn, turn, turn)
And a time to every purpose under heaven. 
The song then goes on to list the many different seasons: 
A time to build up, a time to break down
A time to be fast, a time to be slow
A time to run a PR
A time question why you even started running in the first place.
(I may have taken a few liberties with the lyrics above, but you get the gist of it.) 
As earthly creatures, we are going to experience seasons. Life is full of them. Academia. Fashion. Agriculture. Television series. Drinks at Starbucks. Candy at the supermarket. So many aspects of our lives revolve with seasons. Our running is not immune. 
Henry David Thoreau said, "Begin where you are and such as you are." Not where you were. Or where you want to be. Or where you think you should be. Where you are now. It's like a poetic spin on what Jake told me a few weeks ago. It doesn't matter what you ran last year—whether good or bad. Seasons don't last forever. They key is to run for the season you're in. 
And at any rate, there's always Barbra.
---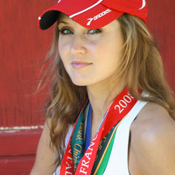 Amy L. Marxkors is the author of The Lola Papers: Marathons, Misadventures, and How I Became a Serious Runner and Powered By Hope: The Teri Griege Story.  Click here to receive Amy's weekly article via email.