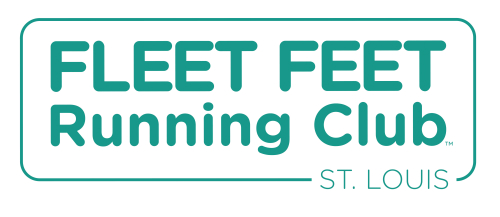 The mission of
Fleet Feet Running Club (FFRC)
is to
INSPIRE
you to be more active and
EMPOWER
you to perform at your best! Since 1993 our
professional coaches and therapists
have implemented our proven, science-based curriculum to help thousands and thousands of active St. Louisans reach their fitness goals.
Because your health is always our top priority, we have implemented new safety measures in response to the COVID-19 pandemic. We're practicing social distancing by limiting class and group sizes and managing our activities in a manner that reduces or eliminates close interactions. We've stepped up our already rigorous cleaning and disinfecting regimen at our clubhouses and our coaches and therapists wear face masks in appropriate situations. In short, we need our clients, club members, and employees to be comfortable working together so they can focus on improving fitness - and we've done the work to make that possible. Training program participants, if at any time you need to discontinue your "public" training, we will work with you to convert your remaining training to a "virtual" situation or refund you for the unused portion of your program.
Our wide-ranging fee-based curriculum includes the following activities. Click any service link to learn more, register, and/or make an appointment. If you have any questions, please email ffrc@fleetfeetstlouis.com.