The mission of Fleet Feet Running Club (FFRC) is to inspire you to be more active and empower you to perform at your best! Our wide-ranging curriculum includes the following activities. Some are free; most require a registration fee. All are worth your time and energy! Click any service to learn more, register, or make an appointment. Instructions on how to join FFRC are found below the list of services.


---
Basic membership in FFRC is both free and rewarding. Simply download the Fleet Feet app from the Google Play store or the Apple App store, create an account*, and you'll (1) be welcome to join us for our Thursday evening and Sunday morning social runs, (2) receive a $15 voucher for every $150 you spend in Fleet Feet's neighborhood stores and online store, (3) always have the FFRC event calendar and motivational blog in the palm of your hand, and (4) earn free branded merchandise and special rewards by actively engaging with Fleet Feet. Link the app to your Garmin or Strava profile and earn additional rewards for every mile you run or walk! Basic-level members pay full-price for FFRC services and gear. *In order to accurately view your rewards status on the app, you must register for FFRC using the same email address used for your store account.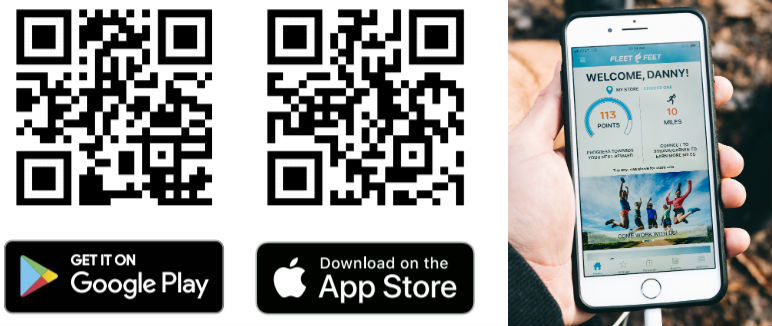 Active membership in FFRC costs just $8 per month per person. Active members receive all of the benefits of Basic membership, are (1) invited to join the FFRC Facebook page, (2) receive a 15% discount on all FFRC training services and logoed gear, and (3) get priority access to select events and product deals!