I'm just gonna put it out there: we're all crazy in one way or another. At least everyone I know is a half a bubble off. We all have our idiosyncrasies that make us unique, make us who we are. Finding a friend or group of friends who can appreciate us for all of our flaws and foibles is invaluable. And it's my belief that when it comes to making friends, you'd be hard pressed to find a better group of individuals than runners. Yes, runners make the best friends.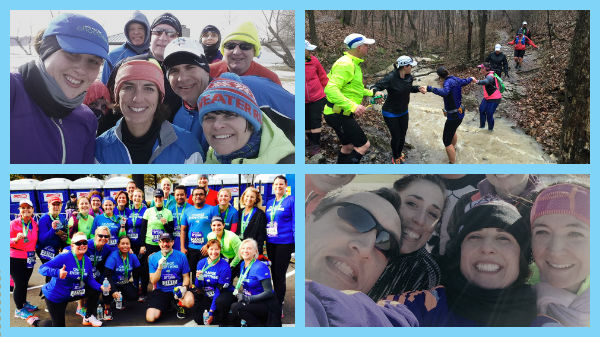 Why? Well, like we said, we're all a bit skewed in some way. For runners, it's the pull of the pavement. Sole brothers and sisters who understand our compulsions are worth their weight in Honey Stinger waffles. You can tell us about a tough fartlek session and we'll nod understandingly rather than giggle uncontrollably. We get the crazy and know that the real crazy happens only if you miss a run. Through the miles of trials there is an understanding and bond that our non-runner friends just quite grasp. 
Runners are not a judgmental group. Have you seen some of the outfits we wear? Have you witnessed the volume of calories we can consume in a single sitting? We are the last group to throw stones. Recovery tights as leggings? Not a problem. Look like a pack of highlighter markers exploded on you? I've got a matching outfit. Got a hankering for pancakes? We'll tell you where to get the best all-you-can-eat pancake deal. Makeup and hair done up just right? Ain't no one got time for that. Every day is ponytail day. Runner's aren't judgmental for a lot of reasons, not the least being that we're simply too tired from training at zero dark thirty to worry about it. 
Facebook? LinkedIn? Twitter? Those social networks can't hold a candle to the runner's network. We love to connect with other runners. We're such a friendly, outgoing lot that once we've met, we're buddies. It's a kindred spirit thing. 
It's quite common to hear someone talking about needing assistance or work done and then hear a corresponding reply: "I ran with a guy at the social run who's in that line of work. He's a good guy. He runs." 
We are as loyal as Labs. People who are crazy committed to running are often crazy committed to friendships, too. Running is a lot like building a relationship. You have to invest the time and effort now to reap the rewards down the road. A big base is built on the roads of training, both in terms of cardiovascular strength and strength of bond between running partners. 
Besides being loyal, we're about as optimistic a group as you can find. If we can get excited to run races that we don't have a prayer of winning—well, that really tells you something. You can do a lot worse than surrounding yourself with loyal and optimistic people. 
Finally, you're not going to find a more encouraging, supportive, and compassionate lot. We've all been through the highs and lows that life and running can throw at us. There is an empathy among runners that you don't find in all walks of life. Maybe it's because, when you strip it down, running reveals our strengths but also exposes our weaknesses. We learn to separate the wheat from the chaff—what's important in life versus what's not—through our daily meditation on the roads. This self-realization is the religion of the roads, and it calls us to help others on their journey. 
Looking for a friend? Find a runner. As Rick said in Casablanca, "I think this is the beginning of a beautiful friendship."
---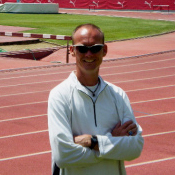 Tim Cary is Fleet Feet's Assistant Training Manager and coach of the Fleet Feet-sponsored Runnababez Elite team.  Over his more than two decades of coaching, Tim has coached athletes to three national team championships, five national individual championships, two national records, and numerous All-American and All-State honors.  Click here to receive Tim's weekly article via email.