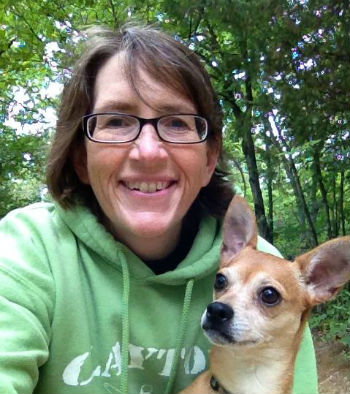 FLEET FEET St. Louis is excited to announce the return of Jane Ducey! Those of you who have been long-time members of the FLEET FEET family may remember her days at FLEET FEET St. Louis from 1993 – 1997. Jane has spent the past 15 years working for a variety of specialty running and triathlon stores, running a massage therapy business, and obtaining her certification in Metabolic Effect (ME). Most recently, she was the manager of FLEET FEET Orlando. Jane is now back in St. Louis to take the helm at FLEET FEET Des Peres!
An athlete from childhood, Jane holds a degree in Exercise Physiology. She entered the world of running by way of a 5K, after signing up for the race on a whim. (And because the race was named, appropriately, the "Run Jane Run 5K.") By chance, she won a free massage as an attendance prize. On that single, fateful race morning, Jane discovered her two passions: running and massage therapy. The rest, as they say, is history.
Jane's devotion to FLEET FEET over the course of her career stems from a deep alignment with FLEET FEET's core tenets: running, community, unparalleled customer service, strong management, and a fun, energetic environment. With a personal and experienced approach to leadership, Jane motivates, inspires, and educates her team of Fit Pros on a daily basis to best serve each customer with comprehensive knowledge and individual attention.
Be sure to say hello to Jane when you stop by the Des Peres retail store. Jane is famous for her problem-solving abilities; we'd love for you to challenge her with your questions!
If you are interested in sharing your love for running, educating others, and growing St. Louis's running and walking community, please click here.