About Cincinnati Triathlon Club (CTC)
Founded in 2004 as Cincy Express Multisport by Joe Yorio, the club was fueled by a passion & desire to give everyone in Greater Cincinnati an opportunity to compete in triathlon no matter skill, age, ability, or experience. The same passion burns brightly today as Cincy Express has embarked upon a re-branding effort to become Cincinnati Triathlon Club for 2015 & beyond!
A USAT Sanctioned & ESIX insured Club, Cincinnati Tri Club is dedicated to helping individuals of all ages & abilities improve in their enjoyment & performance of multisport activities. Cincy Tri Club is committed to building camaraderie between individuals through education, group training, exchanging techniques, & participation in community events & social functions, as well as promoting health, wellness & safety in the spirit of endurance sports! Now on Twitter @CincyTriClub
 
Fleet Feet Sponsorship
Fleet Feet Sports is a founding partner and sponsor of CTC. With many very experienced and competitive triathletes at Fleet Feet Sports, we provide an unmatched service and resource to the Cincinnati multisport community!  Active CTC members receive many perks at both Fleet Feet Sports locations which offer the areas largest selection of triathlon specific wetsuits, accessories and apparel!
Fleet Feet Sports also supports CTC by hosting several clinics and educational sessions throughout each season.  Learn the ins and outs of triathlon from some of the most experienced athletes in town!  Clinic topics range from running form, running off the bike, foam rolling for triathletes, nutrition 101 and more!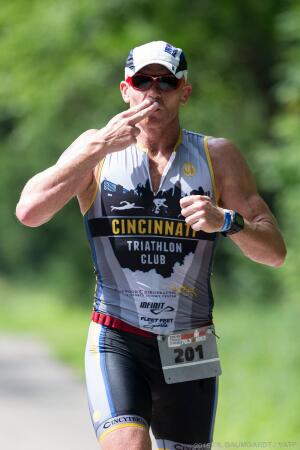 CTC Contact & More Info
Check out more information at the CTC homepage:  www.cincytriclub.com
Email Chris Macke, Team President:  CincinnatiTriClub@gmail.com
More questions about triathlon in general?  Email frank@fleetfeetcincy.com