The Official Fall Flying Pig Training Program
Our professionally designed 17-week training schedule, delievered in three phases, each with very specific goals & focuses has resulted in thousands of successful participant finishes over the last twenty years. Progressive by nature, each week of training will build on the previous, slowly, consistently and safely. Training for a fall race that isn't the Flying Pig events nor the Queen Bee half? No worries! Regardless of where you are headed for you big event, we've got your training covered. Our comprehensive and adjustable Fall training plans will allow us to customize for all major fall marathons.
Weeks 1-5
Base & Pace - during the first five weeks you'll safely settle into the training routine, a pace group and comfortable weekly base mileage
Week 1: Welcome & Settle In
Week 2: Gear Matters
Week 3: Finding Your Way
Week 4: Avoiding Running Injuries with Oxford Physical Therapy
Week 5: Hydration 101
Weeks 6-10
Build & Strengthen - during this period you will begin to increase weekly mileage, add strength and flexibility, training, and focus on consistency
Week 6: What & When to Eat
Week 7: How Much & How Often to Eat
Week 8: Food to Recharge
Week 9: Strong Runners with Black Sheep Performance
Week 10: Move to Recharge with Black Sheep Performance
Weeks 11-14
Sharpen & Lengthen - we will use this time to carefully hit our highest weekly mileage, longest runs, most intentional speed work and recovery
Week 11: Longest Mileage Prep
Week 12: Store to Store Adventure
Week 13: Race Prep & Planning
Week 14: Annual 20:12 Celebration
Weeks 15-17
Recover & Race Prep - the last few weeks of trainingn are dedicated to rest, race planning and staying loose.
Week 15: Dress for Success
Week 16: It Takes a Community
Week 17: More Prep & Celebrate
---
Training Details
Locations. Days. Times
Fleet Feet at Fifty West
Tuesday Evenings rolling start 5:30 - 6:30PM (PGL led at 6PM)
Saturday Mornings rolling start 7 - 8AM (PGL led at 7AM)
Fleet Feet Blue Ash
Tuesday Evenings rolling start 5:30-6:30PM (PGL led at 6PM)
Saturday Mornings rolling start 7-8AM (PGL led at 7AM)
Fleet Feet Oakley
Wednesday Evenings rolling start 5:30-6:30PM (PGL led at 6PM)
Saturday Mornings rolling start 7-8AM (PGL led at 7AM)
Optional Wednesday Evenings 6PM, self paced, at Fleet Feeet West Chester and Sunday Mornings with Fleet Feet Sunday Runners Group from various local coffee shops.
Kick Off Open House
Join us for a Monday night fun run at Fifty West, grab a beer and meet the coaches, July 5th.
First Workout/Kick Off:
Saturday, July 3, 2021 at 7:00 AM will be our Optional 5K Time Trial at Smale Park for those seeking advice on Pace Groups and Goal Race
First Workout/Kick Off will be on Tuesday, July 6th & Wednesday, July 7th
Premium Training Support:
Full supported group workouts complete with refueling stations, turn-by-turn routes (with elevation profiles), and our WORLD FAMOUS volunteer Pace Group Leaders
Optional Saturday post-run informational clinics, injury screenings, product demo's and more - all in conjunction with our local community partners
Active support from sponsors including exclusive group evens, specials and of course Fifty West Beer and Rooted Grounds coffee
Comprehensive weekly newsletter. A must-read to keep up with the upcoming week's training details, logisitical information, group exclusives
Compete access to Training Program Coordinator, Head Coaches, Pace Group Leaders and Fleet Feet Owners and Team
Contactless digital check in - check out program for participant safety
Direct Access to Oxford Physical Therapy
Optional Pre-Training 5K Time Trial on Saturday, July 3rd at T.M. Berry International Friendship Park at 7AM. This event is specifically for those seeking advice on which training pace group to join. Already know your endurance run training pace? Just select that pace whe you sign up (Pace Groups are every :30).
Coaches and Pace Group Leaders:
Jen Loving - Training Program Director
Katie Parker - Head Coach
Brian Lenahan - Head Coach
Heather Fencik - Head Coach
Justin Bifro - Head Coach
Learn more about our incredible coaches and Pace Group Leaders here. Are you interested in becoming a Pace Group Leader? See what it takes here.
Participant Hook Ups
Up to 3 fully supported weekly group runs and walks with Pace Group Leaders (on road support) and Head Coaches
Optional fun runs out of Fleet Feet West Chester locations on Wednesdays (self paced)
Fully supported routes with weekly turn-by-turn route cards and map at the store as well as water aid stations on longer Saturday routes
$20 Gift Card to anything at Fleet Feet Sports stores (excludes online store)
Brooks Training Tech Tee
Brooks Training Hoodie
Fun social events and Brooks gear demos - our training group sponsor!
Weekly email newsletter with all necessary training information, coaching tips, exclusive events and shopping opportunities
Contactless check in with Captyn platform
Saturday post workout coffee
Weekday post workout happy hours quarterly
Direct access to Oxford Physical Therapy including free injury prevention or treatment screenings scheduled throughout the program
MOST IMPORTANTLY being in a group where you will be known by name, treated like family and looked after by people who are truly invested in your success and happiness. We're your new training family!
Premium Fall Flying Pig Race Day Amenities:
Covered group meeting spot near the start line race morning
Secure bag and gear drop area to keep your pre and post race items safe
Post race celebration area complete with food, drink, snacks (much much more than the usual post-race banana :)
Local Sponsors: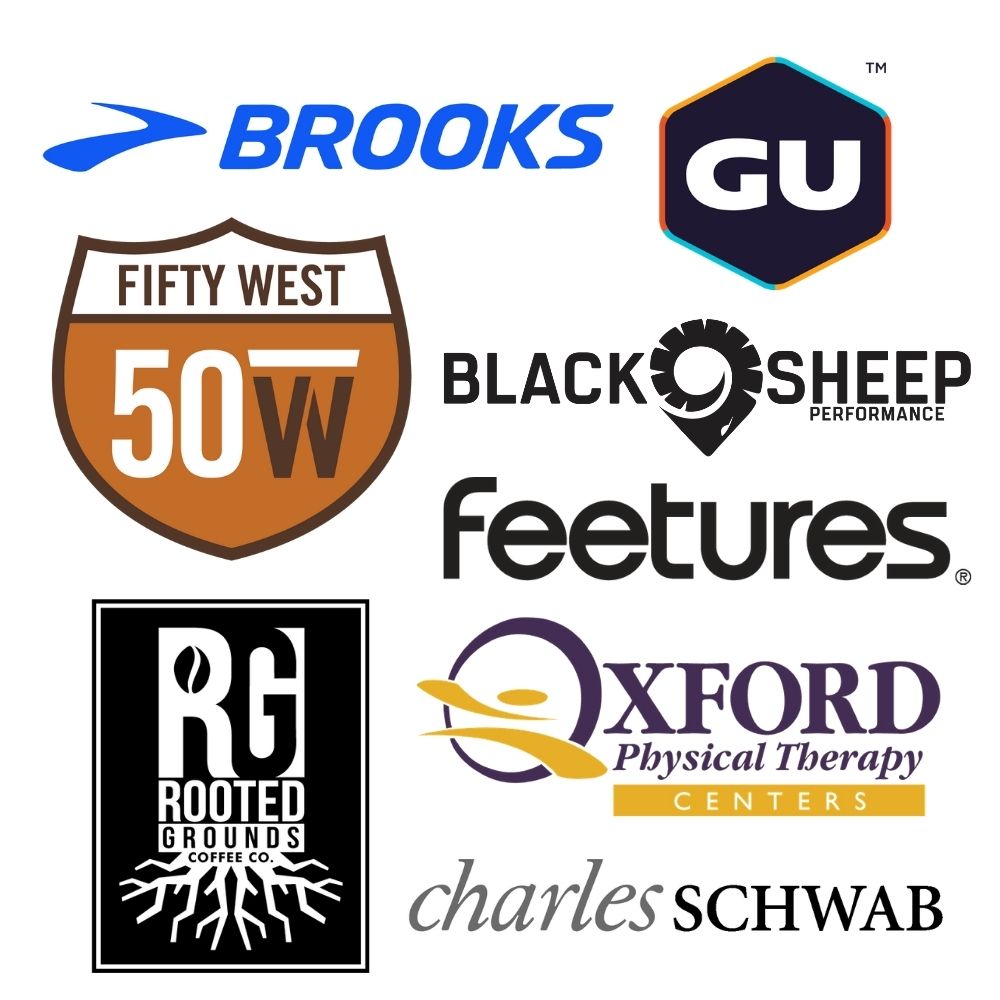 Fall Marathon Training More Info »
Program Start: July 2019
Program Schedule: Blue Ash: Tuesdays 6:30PM & Saturdays 7:00AM, Oakley: Wednesday 6:30PM & Saturdays 7:00AM & West Chester: Wednesday 6:30PM & Saturdays 7:00AM
Program Fee: $150
Description: Fall Marathon season is the best! This year we are partnering with our friends at Fleet Feet Sports Columbus to take on the Columbus Marathon and Half on Sunday, October 20, 2019! We'll be joining their Training Group participants to make one big Fleet Feet Ohio Family on race day, and that means even bigger race day amenities and perks for you! Plus over 2,000 Fleet Feet runners out on the course in Columbus! It's going to be a 26.2 party this fall!