AKA The Cincinnati Sunday Runners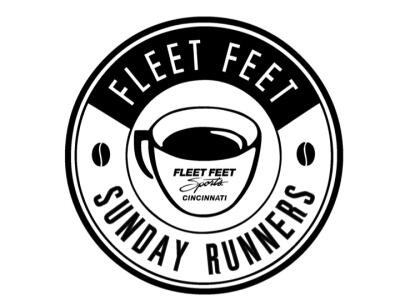 This group goes little longer and a little faster and has been running together for well over 12 years!  That said, they absolutely love new folks to join them!  Meeting at a variety of coffee shops around town they take their breakfast and java just as seriously as their running!  
Every Sunday is hosted by a member who plans the week's routes, coffee shop of choice (or sometimes their home) and breakfast afterwards.  Most weeks there is a shorter option around 6 mies, a middle option around 12 miles and long route of 18-20 miles.
Check out the Cincinnati Sunday Runners website or email Jody for all of the details. Be sure to sign up for their emails to get each week's locations, distances and opportunity to host a run!  
The best part? Come 15 times in a year and get your very own Fleet Feet Sports Sunday Runners Coffee Mug!
Earn Your Coffee Mug!