The Official Flying Pig Training Program
Our professionally designed 17-week training schedule, delivered in four phases, each with very specific goals & focuses has resulted in thousands of successful participant finishes and personal records over the last twenty years. Progressive by nature, each week of training will build on the previous, slowly, consistently and safely. Whether you're training for the Flying Pig Full or Half Marathon, our Training Program promises to get you ready, keep you safe and make it really fun the entire time!
Training Philosophy
With a proven approach, our programs deliver atheltic success along with fun, education and fitness. Read More
Training Phases
Weeks 1-5
Welcome & Fit In - during the first five weeks you'll safely settle into the training routine, a pace group and comfortable weekly base milage
Week 1: Welcome & Settle In
Week 2: Gear Matters
Week 3: Finding Your Why
Week 4: Avoiding Running Injuries with Oxford Physical Therapy
Week 5: Hydration 101
Weeks 6-10
Settle In - during this period you will begin to increase weekly mileage, add strength and flexibility training, and focus on consistency
Week 6: What & When to Eat with GU Energy
Week 7: How Much & How Often to Eat with GU Energy
Week 8: Food to ReCharge with GU Energy
Week 9: Strong Runners
Week 10: Heart Mini Prep
Weeks 11-14
Lock In - we will use this time to carefully hit our highest weekly mileage, longest runs, most intentional speed work and recovery
Week 11: Move to Recharge
Week 12: Store to Store Adventure
Week 13: Race Prep & Planning
Week 14: Annual 20:12 Celebration
Weeks 15-17
Focus In - the last few weeks of training are dedicated to rest, race planning and staying loose
Week 15: Dress for Success
Week 16: It Takes a Community
Week 17: More Prep & Celebrate
Training Details
Locations. Days. Times
Fifty West Brewing

Tuesday, 6PM
Saturday, 7AM
Fleet Feet Blue Ash


Tuesday, 6PM
Saturday, 7AM
Fleet Feet Oakley

Wednesday, 6PM
Saturday, 7AM

Fleet Feet Newport - NEW SITE THIS YEAR!

Wednesday, 6PM
Saturday, 7AM
Optional Sunday Mornings with Fleet Feet Sunday Runners Group from various local coffee shops. Details
Optional 5K Time Trial
Need help deciding what pace you need to train at? Join us at the Summit Park near the Dog Park at 8AM on Saturday, January 7th to complete a time trial. Based on your finish time we will give you a suggested pace to train.
Kick Off Open House
Join us at Black Sheep Performance on Monday, January 9th from 6:30pm - 8:00pm to meet the Training Program Team, Coaches, sponsors, pick up SWAG and get all questions answered!
Kick Off Workouts
Tuesday, January 10th at Fifty West & Blue Ash
Wednesday January 11th at Oakley & Newport
Premium Training Support
Full supported group workouts complete with refueling stations, turn-by-turn routes (with elevation profiles), and our WORLD FAMOUS volunteer Pace Group Leaders
Optional Saturday post-run informational clinics, injury screenings, product demo's, taste testing and more - all in conjunction with our local community partners
Active support from sponsors including exclusive group events, specials and more
Comprehensive weekly newsletter. A must-read to keep up with the upcoming week's training details, logistical information, group exclusives
Complete access to Training Program Coordinator, Head Coaches, Pace Group Leaders and Fleet Feet Owners and Team
Direct Access to Oxford Physical Therapy
Optional Pre-Training 5K Time Trial on Saturday, January 7th, Summit Park, at 8AM. This event is specifically for those seeking advice on which training pace group to join. Already know your endurance run training pace? Just select that pace when you sign up (Pace Groups are every :30).)
Coaches & Pace Group Leaders
Katie Parker - Head Coach
Brian Lenahan - Head Coach
Jeremy Mosher - Fleet Feet Racing Team Head Coach
Learn More about our incredible coaches and Pace Group Leaders here. Are you interested in becoming a Pace Group Leader? See what it takes here.
Participant Hook Ups
Fleet Feet Running Club x ASICS short sleeve training tee ($35 value)
Pair of FEETURES Elite running socks ($15 value)
$5 Race Registration Coupon for the Heart Mini event of your choice
20% off the Flying Pig event of your choice
Rooted Grounds Coffee post workouts
10% off food at Fifty West Burger Bar - not valid at special events & catering
Fifty West Beer at select runs & events
VIP Invitation to our Annual 20:12 Last Long Run
$20 Fleet Feet Gift Certificate to be used during training (expires 5.31.23)
Complete Fleet Feet Running Club Training Program Schedule
Race Day Experience
Pre and post race celebration area near finish line complete with premium food, drink, PT services and more. It's a party!
After Party
The Monday after the Flying Pig Marathon you are invited to our exclusive post race celebration party. Wear your medals, share your stories and enjoy food and drink with other accomplished athletes.
Sponsors
Helping us treat you right through exclusive experiences and awesome products. More Sponsors coming soon...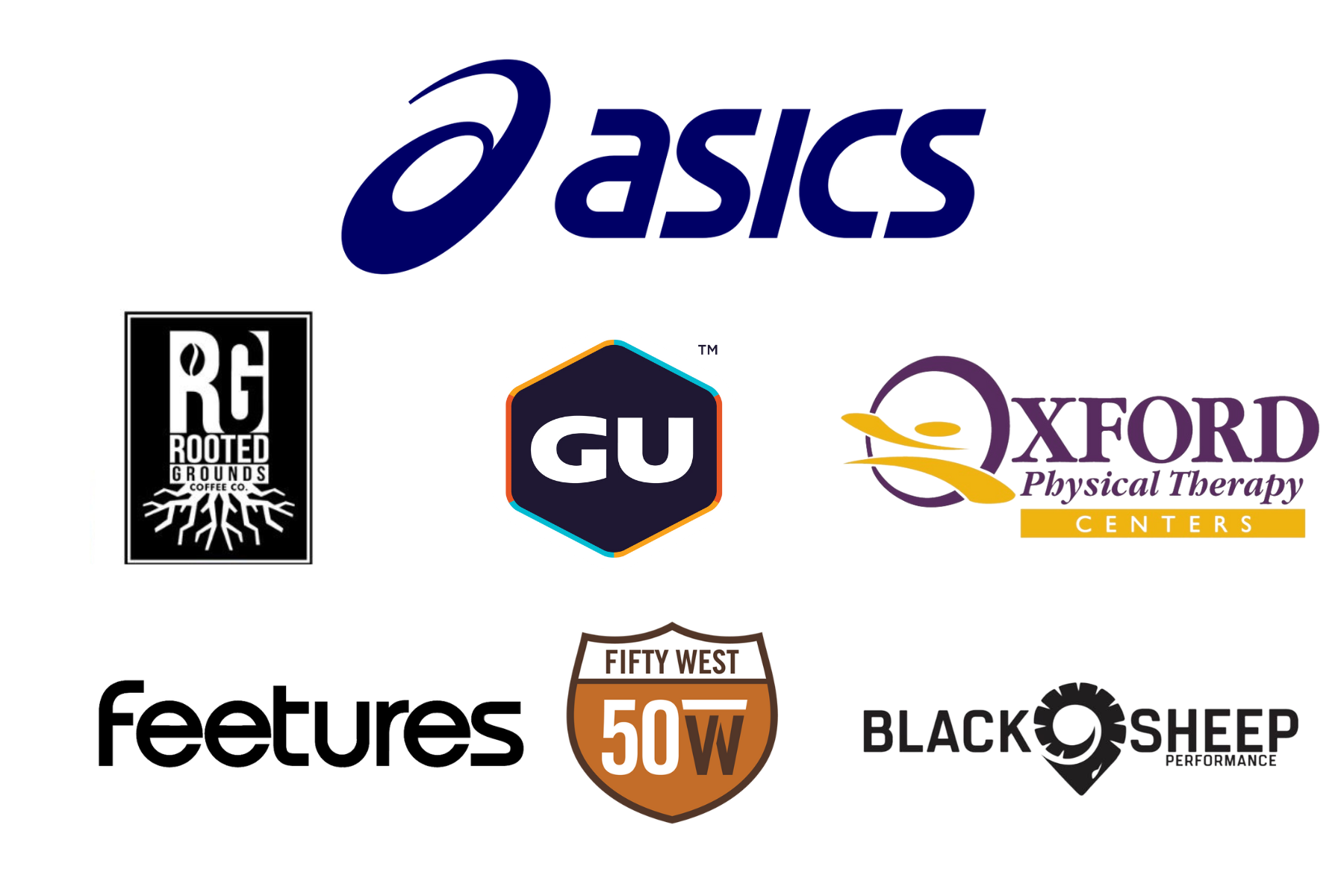 Pricing
November 1 - December 31: $175
January 1 - February 28: $200
Other Helpful Resources
Official Flying Pig Training
Program Start: January 10th 2023
Program Fee: $200 after January 1
Description: Join Cincinnati's Premium Pig Training Program!