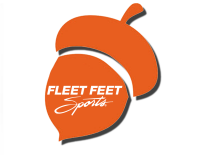 Oh man, we have a busy weekend ahead. We hope we'll see you at one of the following events!
SATURDAY
Run Happy 1/2 & Full Training Run
7:30 a.m., North Raleigh
Did you miss our first spring 1/2 marathon workout? Not to worry. Registration (for Wade Avenue & North Raleigh) is still open through Tuesday. (Registration for full marathon training is now closed.)
No Boundaries 5K "Test Drive"
8 a.m., Wade Avenue
Free workout with our team of No Boundaries coaches and mentors. This is a great way to get a taste of 5K training. Inspired? We'll see you again for the first official workout next Thursday!
Krispy Kreme Challenge "Training Run"
8 a.m., Wade Avenue
We'll be sponsoring the Krispy Kreme Challenge this year, so we're especially pumped. Now we just have to get in shape. Join us every Saturday morning between now and race day for a run featuring doughnuts at the midpoint. Coach Rufus, a Krispy Kreme veteran, will offer tips on a different racing/eating strategy each week. You can RSVP on meetup or Fitvil. Runs are free, though there is a suggested $5 donation to the NC Children's Hospital, the race's official charity.
Ton of Fun Group Walk
8:15 a.m., Wade Avenue
Our 2015 Community Weight Loss Challenge kicked off last week. (Check out this write-up from Two Meatballs Get Fit.) As part of the challenge, we're doing several free group walks this week. Intrigued? You can learn more about the challenge and register here. Sign up by the 17th to be eligible for all prizes.
Breakfast Club
9 a.m., North Raleigh
Need some motivation to get out the door in this cold weather? Join us for a social run followed by a warm breakfast. Free.
SUNDAY
Run for Young 5K
2 p.m., Christ Church, Edenton St.
The Run for Young 5K honors the memory of Sadiki Young and reminds Wake County teens how important it is to make good decisions whenever automobiles are involved. Packet pick up is Friday the 9th from 4-7 p.m. at our Wade Avenue store. Show your bib and receive a special discount.