Do you direct your company's corporate wellness programs? Did you know that Fleet Feet Raleigh/Morrisville offers special running and product seminars designed to educate your employees about getting fit and getting on the road?

Our corporate outreach programs can be tailored to meet your needs, but they generally take one of four forms: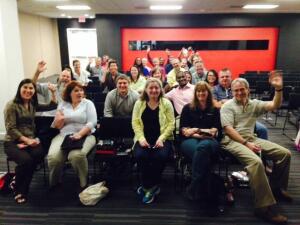 1. Lunch 'n' Learns - We'll come to your workplace at lunch time and give a one-hour talk about running shoes, inserts, and training. We'll demonstrate our fit process and talk about how the right fit can help you stay healthy and stay motivated. We are equally comfortable working with beginners and experienced runners and walkers. Each participant will receive informational handouts, a free Fleet Feet Road ID tag, and a coupon good for a discount on his or her first pair of shoes.
2. Health Fairs - If you're organizing a larger health fair with multiple booths and presenters, we'll come out and talk to people one-on-one. We'll provide the latest information about shoes and inserts, injury prevention, training advice, and motivational tips.
3. On-site Fittings - We bring the store to you. Our team members will professionally fit your staff for shoes on-site. We can leverage our relationships with vendors to provide you bulk discounts on shoes and other products. Consider this option as a great way to cap off an annual wellness day or week and show your employees that you are committed to their health.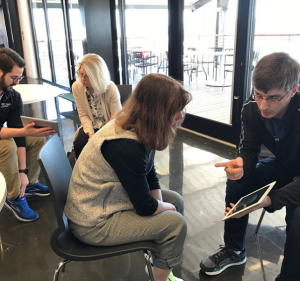 4. Training Programs - Want to really get people moving? We offer 8- to 14-week training programs for distances ranging from 5K all the way up through the marathon. Ask about our group discounts. If you have a large group, we can also arrange an on-site training program that's exclusive to your employees.
For more information, contact our marketing and corporate outreach coordinator, Sharon Kyner, at sharon.kyner@fleetfeetraleigh.com.