At Fleet Feet, we offer training programs year-round for distances ranging from one mile to a marathon. Our coaches work with our training program coordinator to design group training plans, lead workouts, provide tips and expertise, and ensure that participants and volunteer mentors get the most out of the program, both in terms of fitness and fun!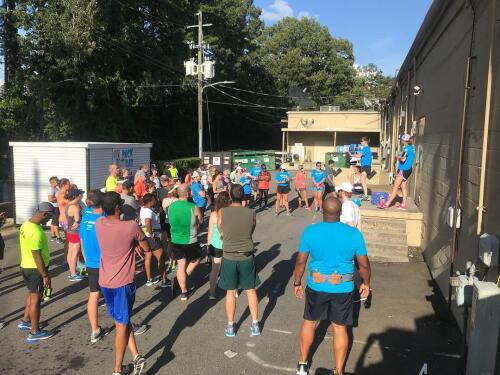 As a coach, you will:
Attend all weekly training runs, seminars, and events, as well as the goal race
Motivate and lead participants, sharing your knowledge and expertise.
Conduct info sessions and seminars on basic running topics
Make sure that all relevant information is passed on to participants and mentors
Organize mentors and oversee them during training runs
Understand how to modify program to meet participants' needs
Report participant/mentor feedback to Training Program Coordinator
Track attendance and follow up with participants when necessary 
Set up water stops & cones on route provided by Training Program Coordinator, and check course for any obstructions, etc.
Run/bike from front to back of group during all runs ensuring that all participants are safe and accounted for
Talk to participants about safety (hydration, traffic, road crossings, etc.). Coaches are responsible for 100% of the people in their group returning safely!
Enforce the various "rules" – headlamps in the dark, running etiquette, no headphones, etc. 
Provide organized group stretching for training participants before/after
Stay informed about upcoming location changes, store seminars, etc.
Stay in touch with Training Program Coordinator on weekly basis
Cheer on participants during race day
Be a Fleet Feet ambassador!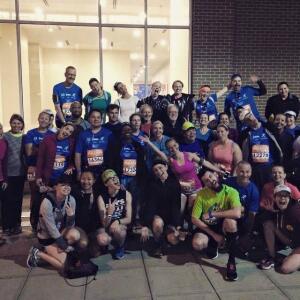 Requirements:
First Aid/CPR Certified
Team player, foster a positive, non-competitive environment for people of varying fitness levels 
and abilities
Experience working with and motivating large groups
Excellent public speaking and communication skills
Ability to be flexible and to improvise when needed
Strong desire and willingness to continuously learn about running/walking/fitness
Believe in and live a healthy lifestyle 
Have participated in numerous 5K, 10K, half marathon and/or marathons
Certification from Fleet Feet, RRCA, USATF, or Personal Training background preferred (not required)
Estimated Time Commitment:
The weekly time commitment is approximately 6-10 hours for the duration of the training program, though hours may vary. For most programs, plan on one weeknight workout and one Saturday morning run. Refer to the individual program page for more information.
To Apply:
If you are interested in coaching, please email a cover letter and resume to our training program coordinator, Gina, at gina.james@fleetfeetmorrisville.com.
Locations