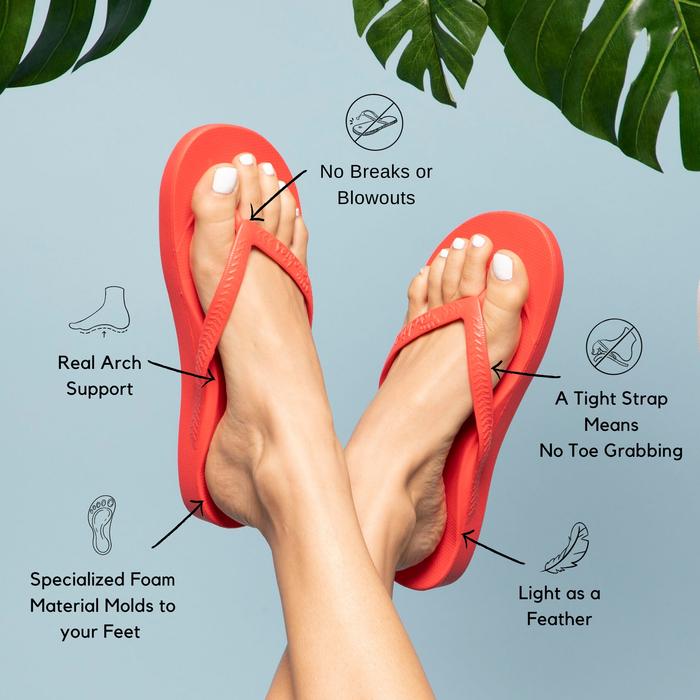 Great news! We're now carrying Archies flip flops at all three of our Raleigh & Morrisville locations.
Archies arch support flip flops look just like "normal" flip flops, but provide support similar to that of a typical orthotic, offering comfort never before seen in a regular pair of flip flops.
Come check them out today! Available in unisex sizing in lots of fun colors.