Ladies: Visit us on Supportive Saturdays!
All Bras on
SALE
- March 11, 18, 25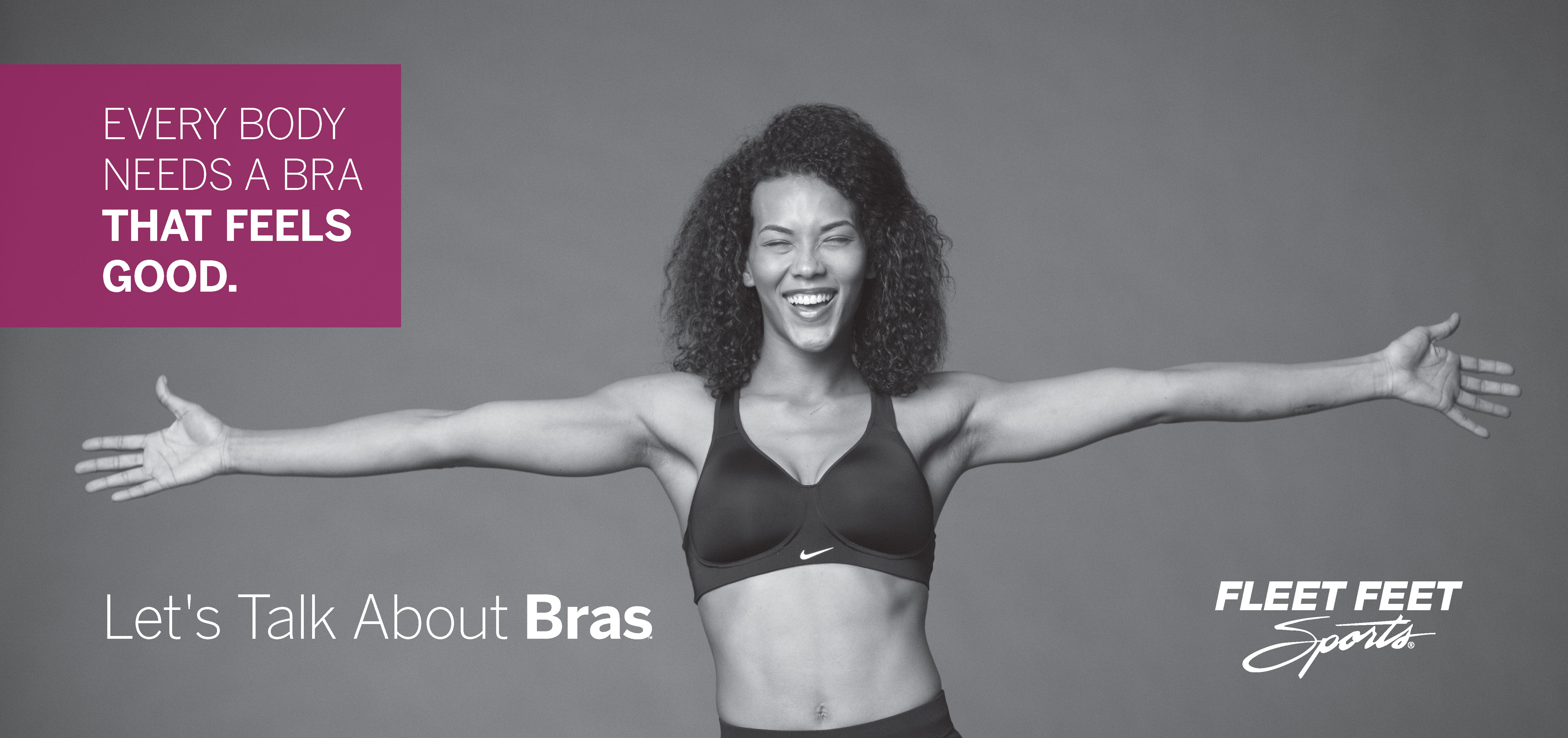 Sports Bra Basics:



1. GET FIT
Our bra fit specialists work with you to provide the best solutions for you based on size, activity, and needs.
2. FOLLOW THE RULE OF 3
A bra best practice? Have one to wear, one to wash, and one to spare.
3. PRACTICE GOOD WEAR AND CARE
Follow these tips when washing:
1.  Close the hook and eye, and any Velcro straps. Place in a lingerie bag.
2.  Use detergent designed specifically for performance apparel.
3.  Avoid fabric softener which can leave residues and inhibits moisture-wicking properties.
4.  Wash in cold water on a delicate cycle.
5.  Hang dry.
4. RESPOND TO YOUR BODY
Changes in weight, among other things, can affect the size of your chest. Visit us for an updated measurement.
5. SWEAT FOR A YEAR
Following good wear and care, most sports bras should last a year.