Click here for the Facebook Event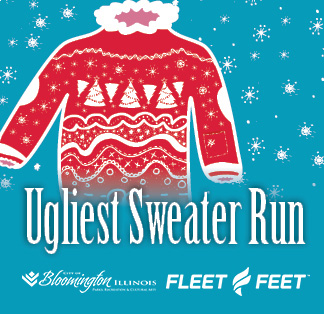 Saturday, December 9, 2023 at 1:00 pm

Miller Park, Bloomington
Put on your best holiday cheer and come out to Miller Park for the 10th Annual Ugliest Sweater Run with Bloomington Parks and Recreation and Fleet Feet Bloomington. There will be a 3 mile or 1.5 mile non-competitive run or walk with prizes awarded for special categories. Stop on the route at the selfie stations for pictures and add your Ugliest Sweater picture to the Facebook event page.
Race Info:

Bib pick up will be available during regular store hours at Fleet Feet Bloomington from 10am - 7pm on Friday, December 8 or from 12:00 - 12:45 pm at Miller Park Pavilion before the race on Saturday. In order to avoid a crowd participants are strongly encouraged to pick up their bibs prior to the race.
We will have late and race day registration but it is all electronic and we will not have paper race forms. Register on your phone, pay with your card and you will be automatically assigned a bib number - show your confirmation email at bib pick up.
Deadline to order a shirt is November 24.
There is a one hour course time limit - all participants must be finished by 2:00 pm
Please note that the entry fee paid is non-refundable and non-transferable. The Race Directors may delay or cancel the event if the conditions on race day are unsafe. In the event of a cancellation there shall be no refund of the entry fee or any other costs in connection with the event. T-shirts will still be available for pick-up.
Entry fee:

Race only $10
Race and long-sleeved cotton t-shirt $25 (pre-order until November 17 - we will have very limited extras)
Course Map: The 3 mile course is two and a half loops around Miller Park. The 1.5 mile route is one and a half loops around Miller Park.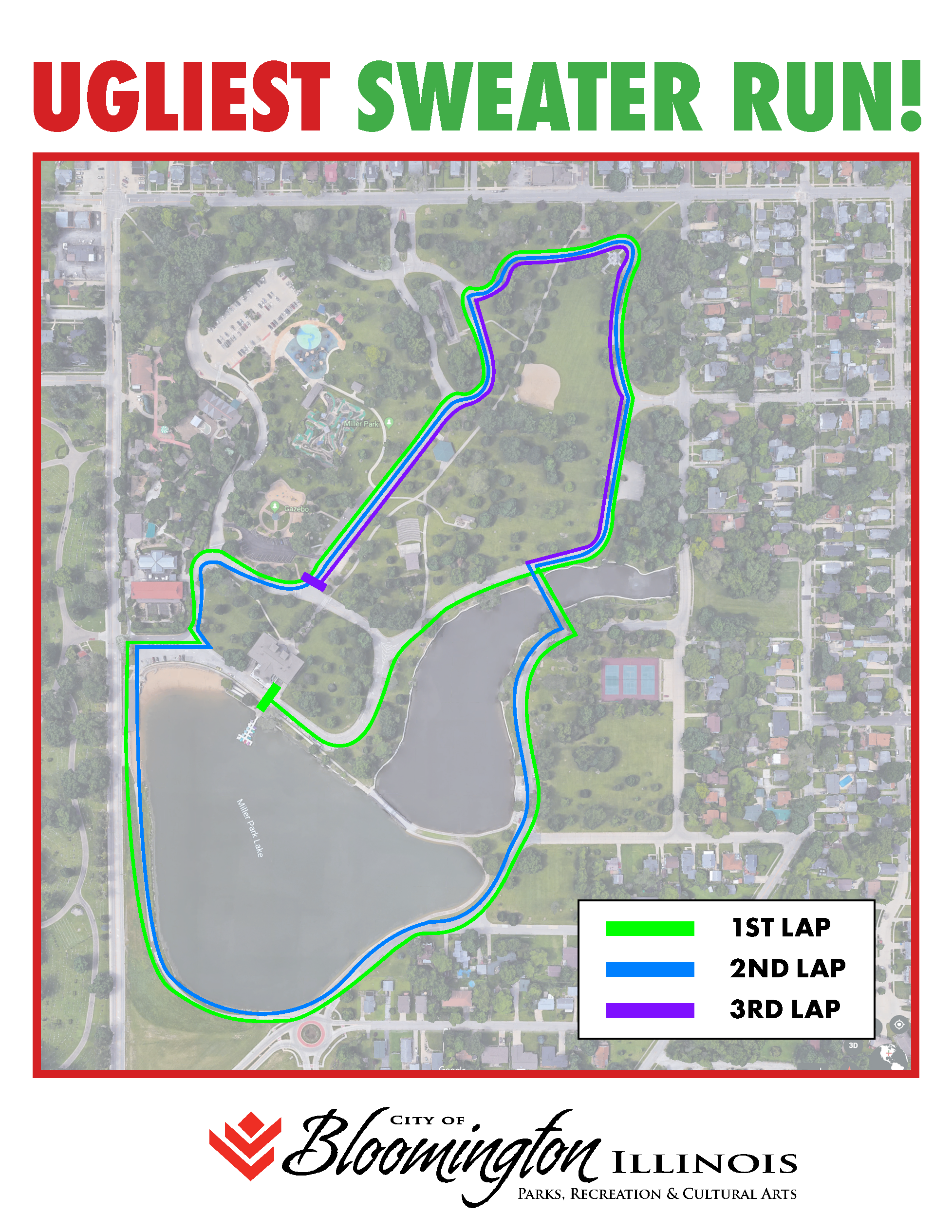 Questions? Interested in Volunteering? Email Julie Howell at julie@fleetfeetbloomington.com