The fit id® Outfitting Process
At Fleet Feet Tri-Cities, we use 3D scanning technology as part of the fit id experience to take precise measurements of your feet. The state-of-the-art scanner captures 12 data points—like length, width and arch height—to give you personalized shoe and insole recommendations.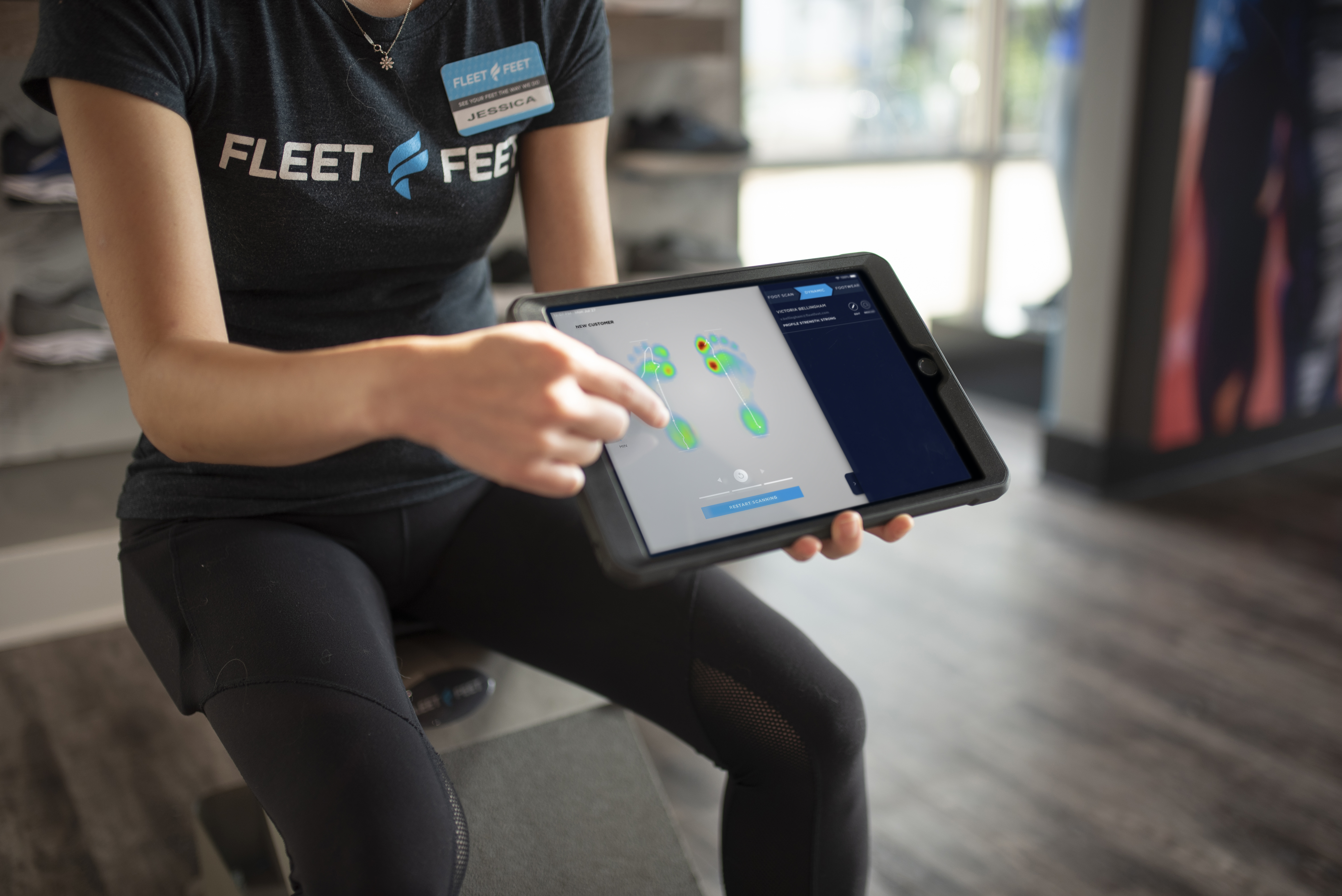 Outfitters can then assess your unique stride and step using our all new Dynamic Pressure Mapping. The pressure plate records your foot's path of motion and pressure distribution as you walk to show you exactly how you move. The pressure data provides even greater insight into finding the right shoes for you — so you can get out there, and accomplish your unique goals.
Please note! You do not need an appointment. Walk-ins are also welcome; we offer appointments to allow you to schedule the time that works best for you.
Book an appointment at our Richland location:

Questions?
We're here to help! Find all our hours, locations, and phone numbers here.