Inspire the athlete in everyone.
It's one of our mantras, and close to our hearts. We're a retail business that seeks to outfit our community and inspire each member of our Fleet Feet PNW community to keep running. We consider our fit experience and our training programs as critical pieces of this puzzle.
Looking to join a training program? Please fill out this interest form.
Fleet Feet Tri-Cities Run Club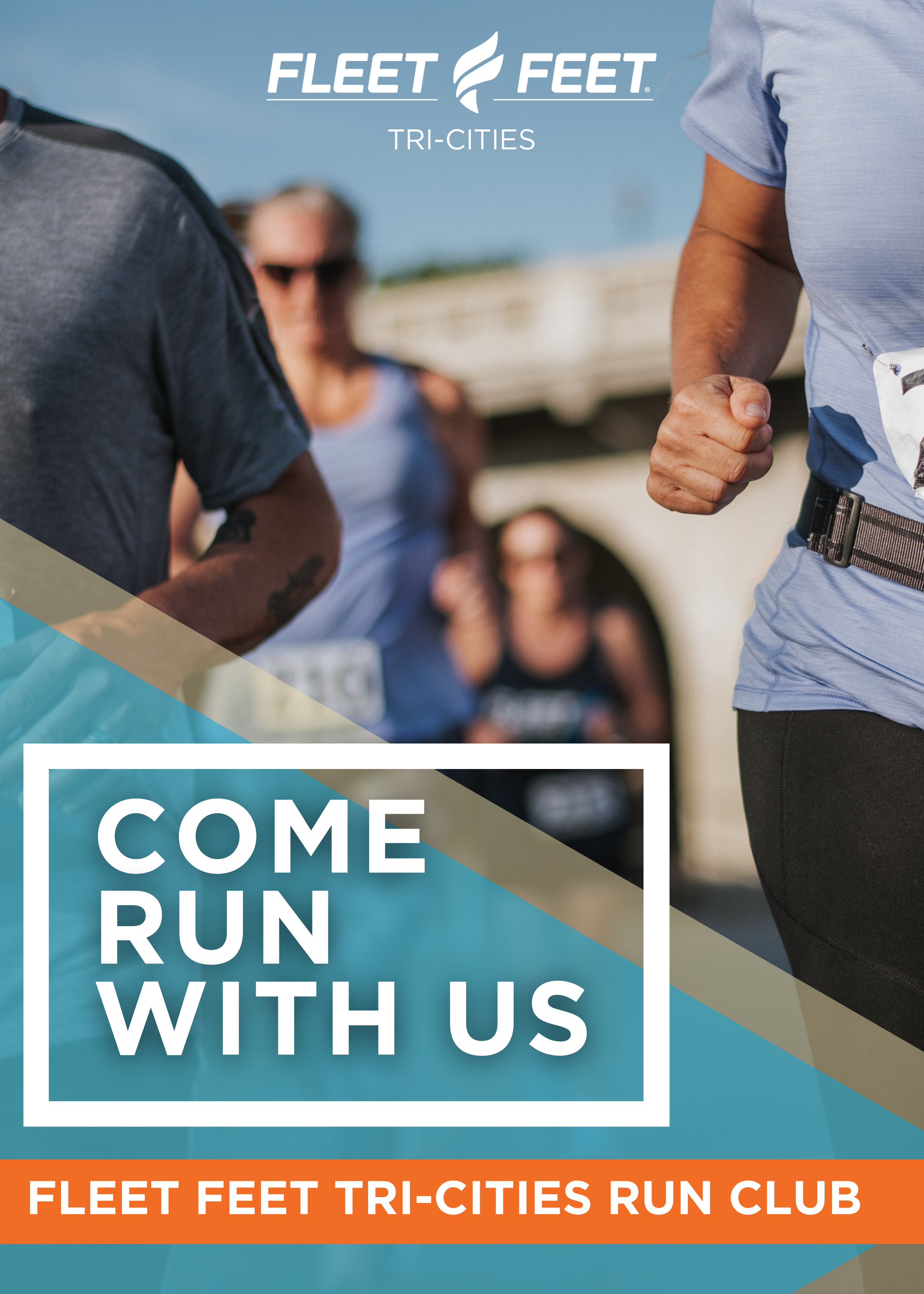 Run with us!
We will meet every Wednesday, beginning on July 26, at 5:30 pm for a fun 5k run in the Tri-Cities area, starting from just outside our store- 620 George Washington Way, Richland, WA.
Weekly runs are for everyone!
Our Fleet Feet Run Club is for every runner of all paces and experience levels in the Tri-Cities area, and it's free! We just want you to be a part of our community, enjoy the outdoors, meet new friends, and share the joy of running together.
Upcoming Demo Runs
During our weekly runs, we'll be joined by a couple of our great brands for a run in which we'll have the chance to try on some of their top running shoe styles. This is a great opportunity to be able to test out a new shoe throughout the course of an entire run. These events are FREE and open to everybody. We hope to see you there!
Fleet Feet Tri-Cities Run Club: SIGN UP HERE!
---
Filter by Program Type: All | Beginners
Winter Warriors 2023-2024 More Info »
Program Start: Friday, November 24, 2023
Program Fee: $35- $40
Program Start: Friday, November 24, 2023
Program Fee: $35- $40