The month of May will be busy around here! We're thinking of it as a month-long Mother's Day celebration. Here's a rundown of what's going on this month:
BRA MONTH
We're dubbing May Bra month! Come in to any Fleet Feet Raleigh/Morrisville store from May 4th through the end of the month and bring in an old sports bra to donate, and get 20% OFF a new sports bra. We have new styles from Brooks, CW-X, and New Balance! Ask us for a complimentary fitting (or re-fitting)!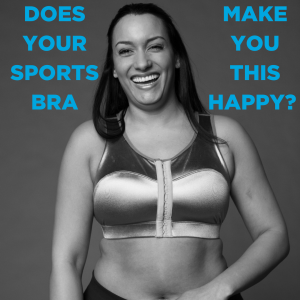 Find more on our bra fit process and the importance of a well-fitting sports bra here.
BRA NIGHT FOR INTERACT
To kick off Bra Month, we're teaming up with Brooks for a bra event benefiting InterAct, a nonprofit that supports victims of domestic violence. 

Bring in a donation to InterAct (not bras) and take 30% off one in-stock bra, or 40% off two or more!* 

We have some awesome raffle prizes, and everyone will get one raffle ticket upon arrival, plus an extra ticket for each Brooks bra purchased. We'll also have food, drinks, and special gifts with every purchase.
Read about InterAct's donation guidelines here.
Bra Night For InterAct
Thursday, May 4th, 6-8PM
Fleet Feet Raleigh - Wade Ave. 
RSVP
MOTHER DAUGHTER SELF-DEFENSE CLASS - Sold Out!


Join us for a special mother/daughter self-defense class, followed by brunch! The class, taught by Take Control, is especially geared towards runners and walkers. After class, stick around for a healthy brunch!
Cost for this event is $5, plus a donation to the Women's Center of Wake County. Find a list of needed items here.
Mother Daughter Self-Defense & Brunch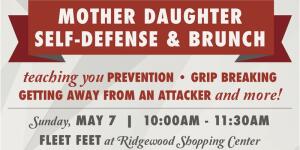 Sunday, May 7th, 10-11:30AM
Fleet Feet Raleigh - Wade Ave.
SOLD OUT!
MOTHER'S DAY YOGA
Yoga for Runners is back for Mother's Day, and it's free! Start your Sunday with a yoga class and work up an appetite for Mother's Day Brunch.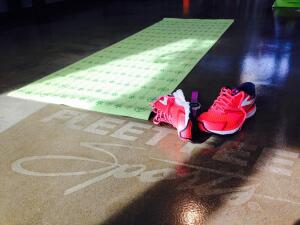 Yoga For Runners
Sunday, May 14th, 10:30-11:30AM
RSVP - Wade Avenue
RSVP - North Raleigh
RSVP - Morrisville 
See our complete events calendar here.