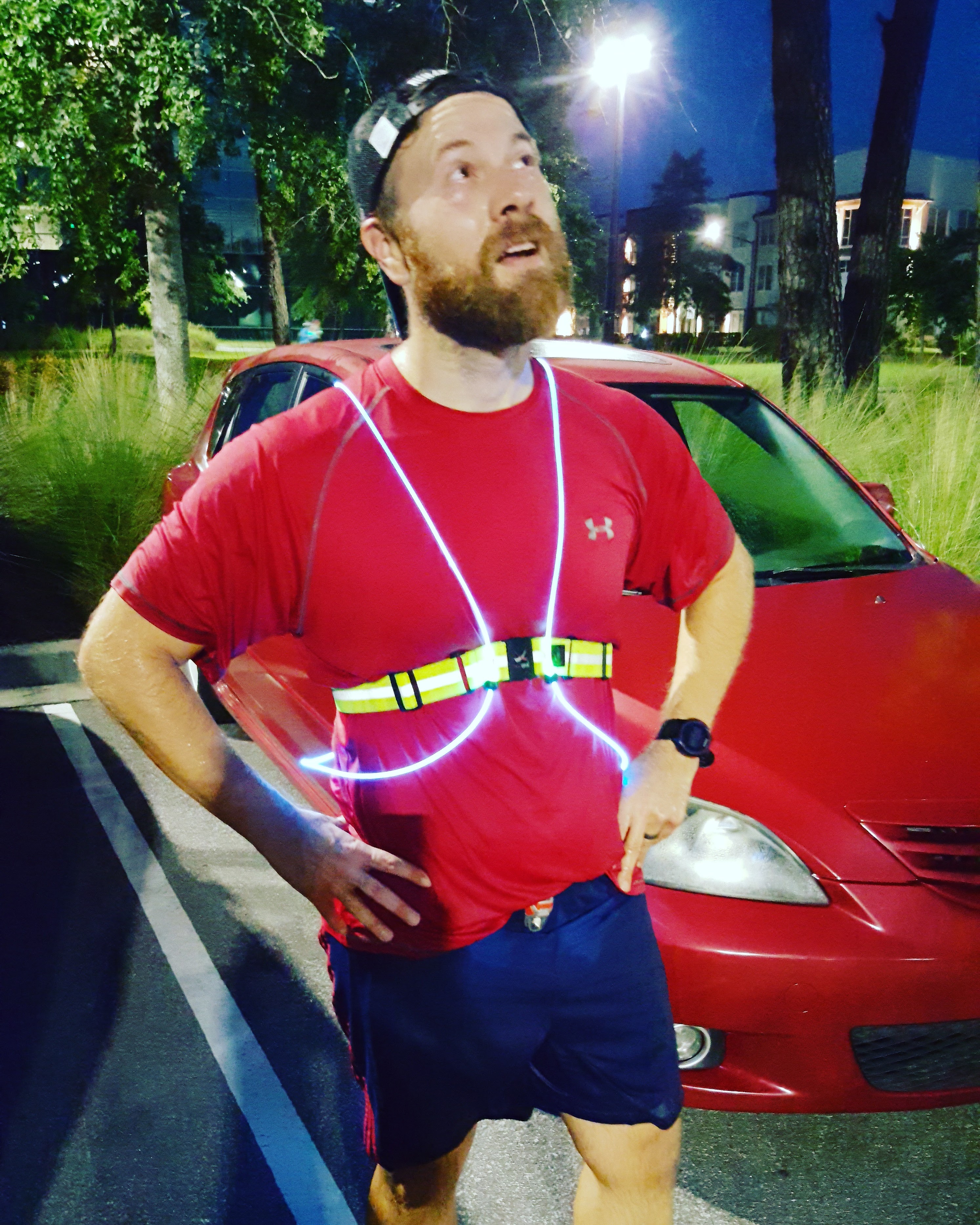 Fleet Feet: Of all the shoes you wear, which are your favorite and why?
Steven: My navy blue, laceless Converse. They match most of my wardrobe and are easy to slip on and off. I can wear them to work, the park, on a quick errand, or even on a date night with my wife.
Fleet Feet: Have you ever had a nickname? What is it?
Steven: When I was younger, my soccer friends called me Finger, because 2 syllables are easier to yell than 3. More recently my nickname is Floppy, as dubbed by F3, because I work at a technology company and again 3 syllables for Floppy Disk is just too much!
Fleet Feet: What was your first job?
Steven: A cashier at Harris Teeter in West Ashley which is now Total Wines.
Fleet Feet: What's your favorite family tradition?
Steven: We have a lot of traditional around birthdays in our home. Once you go to bed, everyone else decorates with balloons, streamers, and signs. When you walk out your door in the morning you have to make sure you don't trip over all of them right outside your door!
Fleet Feet: Aside from necessities, what's something you can't live without?
Steven: My family, technology, and an air conditioner
Fleet Feet: If you had 30 minutes of free time, what would you do?
Steven: Depending on the day, I'd either go for a run or try to catch up on a show (assuming everyone else is busy)
Fleet Feet: If you were Waldo, where would you be?
Steven: In a crowd of similarly dressed people and giant candy canes in a barber pole factory.