Pub Runs, Mount Pleasant/West Ashley
One or two Wednesdays each month at 6:30 PM join us for a FREE 3 mile run beginning and ending at a different pub each month. Each month we'll have a different theme and a different vendor sponsoring the run. Saaa-weeet! We'll mix up the themes to keep it interesting! You can run, jog, walk, skip, crawl, or do cartwheels if you'd like but you can't whine.
Maps and safe place for your keys will be available at check-in when you arrive.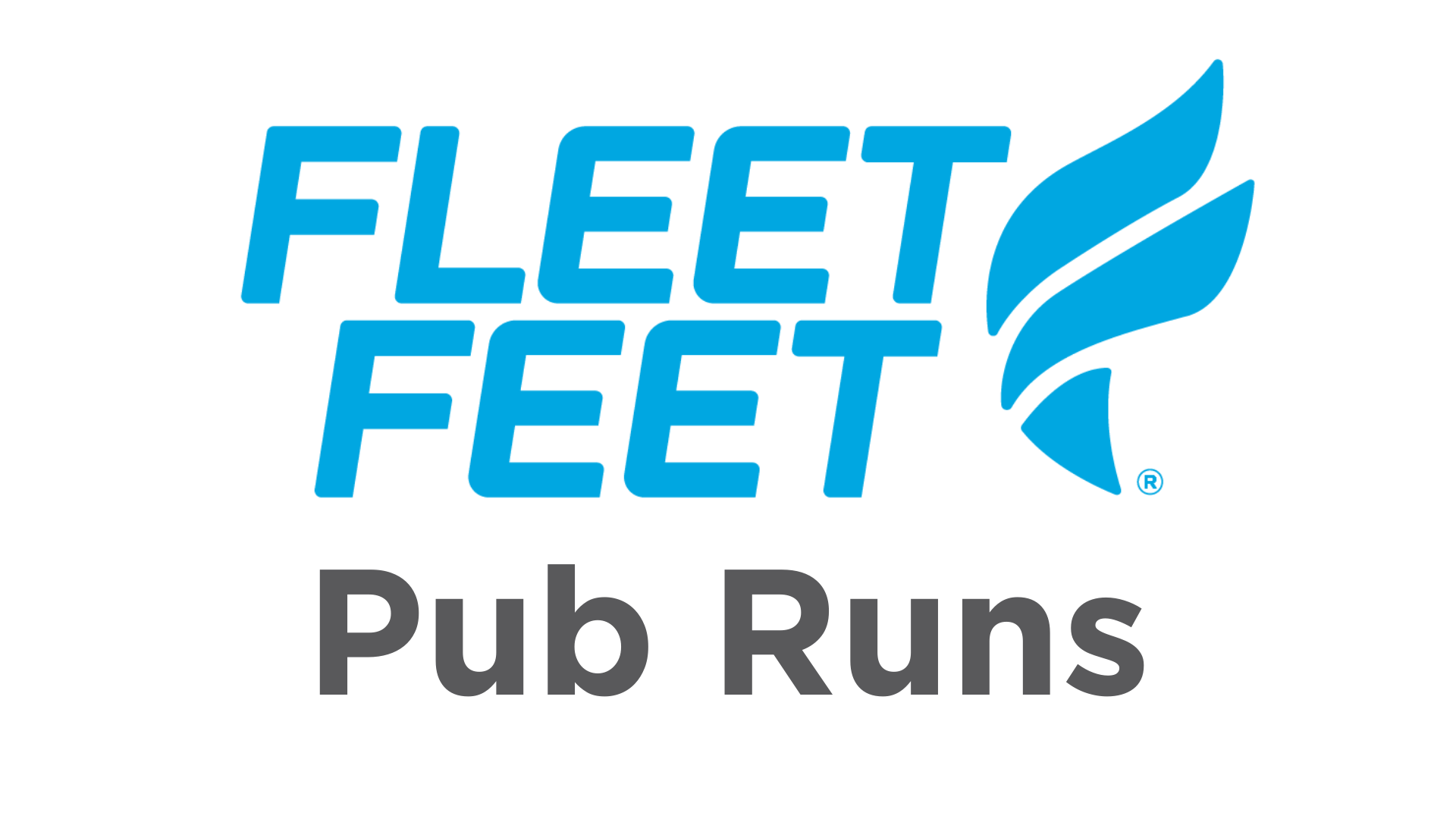 Winter Pub Run Series
- January 10 - 6:30 PM - Scrabble Run at Brewlab with Asics - Click HERE for details
- February 28 - 6:30 PM - Poker Run at Palmetto Brewing with On Running
- March 13 - 6:30 PM - March Madness Run at Kickin' Chicken with Saucony
FAQ:
WHO CAN ATTEND?
Anyone. You, your friend, brother/sister, co-worker, annoying office mate (on second thought, leave them at work), gf/bf, spouse, neighbor...as long as you have a heartbeat, like to run, or at least pretend to because you like eating/drinking more, then tag along. In all seriousness, this is meant to be a fun, social event where everyone can come out for a run, hang out and make new friends. We invite anyone from the recreational person who jogs once a week to the avid exerciser/runner.
DO I HAVE TO BREAK MY PIGGY BANK TO ATTEND?
No. Here's the breakdown:
RUN = FREE
FOOD AND DRINK SPECIALS AFTERWARD
FRIENDS AND FUN = PRICELESS
IS AN RSVP REQUIRED?
Currently we are not sending out royal invitations with official notary stamps or seals, so NO.
RULES - These are NOT made to be broken.
1. All participants MUST sign the waiver/sign-in list. We also ask for a sample of DNA, password, finger prints, secret handshake and oath...and sense of humor.
2. You are running at your OWN risk.
Obstacles such as fast moving cars, curbs, hidden pot holes, flying squirrels, and trees that jump out have been seen along the route. Fleet Feet is not held responsible if you injure yourself.
3. RUN AGAINST TRAFFIC AND DO NOT JAYWALK!
No matter how tough you are, chances are the car will be tougher.
4. You MUST wear REFLECTIVE GEAR or headlamp/flashlight during winter months.
It's for YOUR SAFETY! And because we like you.
5. Don't be anti-social!
Leave the head phones, iPhone, Facebook, I'm too cool attitude and frowns at home. The purpose of the run is to be social and that's it. Try to meet a new friend each run.
6. Can I bring my dog?
As much as we love our neighborhood Lassie, we prefer you not. It poses safety issues for the other runners.