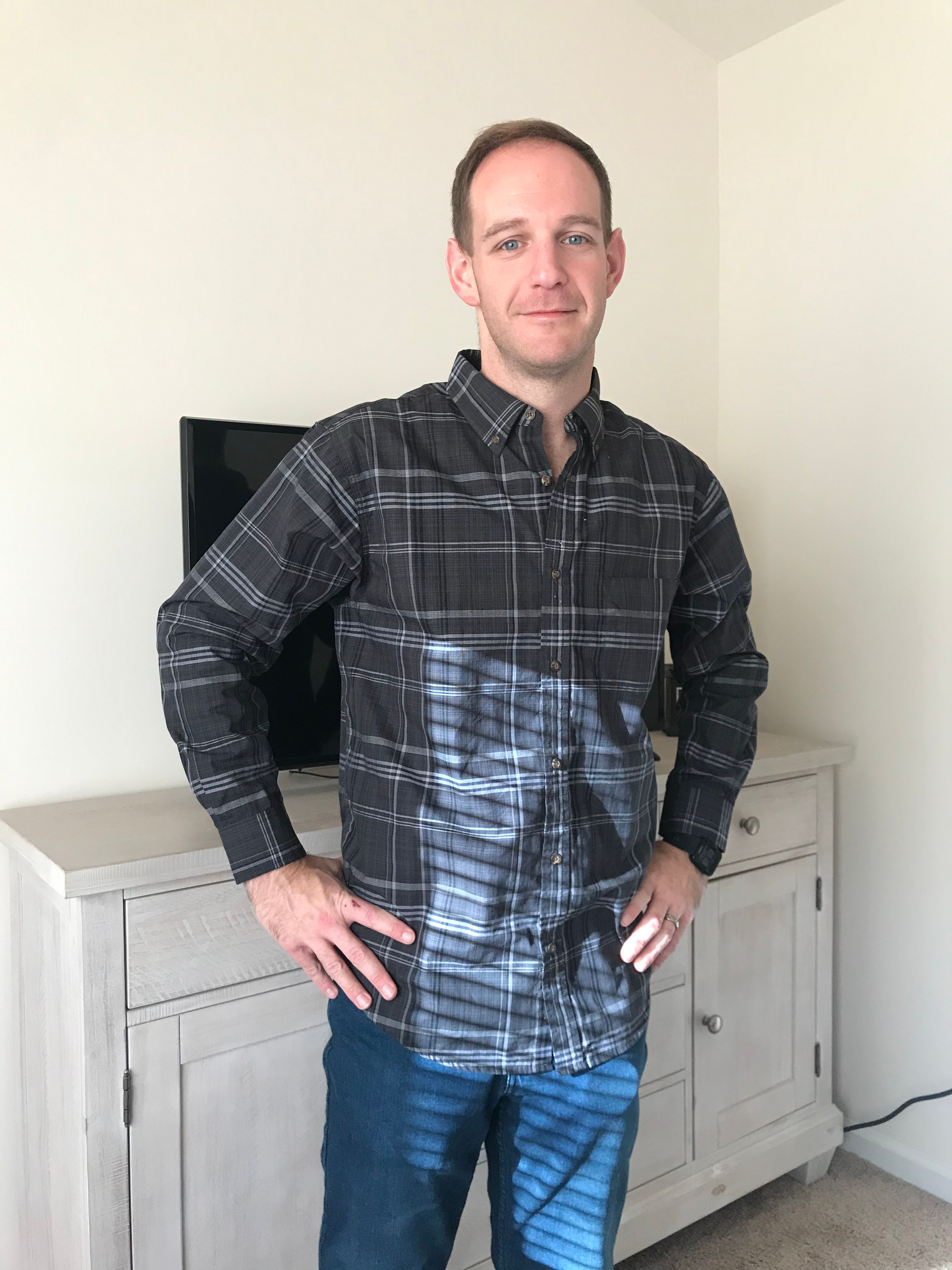 Fleet Feet: Of all the shoes you wear, which are your favorite and why?
Ryan: It's a tie between Brooks Ghosts and flip-flops. The Ghosts are the first real running shoes I bought when I got serious about running and started this whole crazy journey. Flip-flops then because if I'm not running or at work, I have flip-flops on!
Fleet Feet: Have you ever had a nickname? What is it?
Ryan: Ever since I was a little kid I've been called some variation of "big guy" because I was always one of the tallest in biggest kids in every grade.
Fleet Feet: What was your first job?
Ryan: In my hometown of Point Pleasant Beach, New Jersey, I was a busboy at a smaller restaurant that served breakfast and lunch. I was absolutely terrible at it and only lasted a month because I was too slow at clearing tables.
Fleet Feet: What's your favorite family tradition?
Ryan: Every year for Thanksgiving my mom makes the most amazing stuffing you could imagine. I look forward to eating half a party tray of that over a week.
Fleet Feet: Aside from necessities, what's something you can't live without?
Ryan: My cell phone. It's crazy how interconnected the whole world has become since my childhood (looking forward to going to Blockbuster on Friday night and hoping they have a copy of the newest movie on VHS).
Fleet Feet: If you had 30 minutes of free time, what would you do?
Ryan: I'm not sure I should admit to this, but I'd be falling down the YouTube rabbit hole of funny and science related videos.
Fleet Feet: If you were Waldo, where would you be?
Ryan: Laying on some tropical beach in the Summer.