The fit id® Outfitting Process
Find your perfect fit this spring. At Fleet Feet, we use 3D scanning technology as part of the fit id experience to take precise measurements of your feet. The state-of-the-art scanner captures 12 data points—like length, width and arch height—to give you personalized shoe and insole recommendations.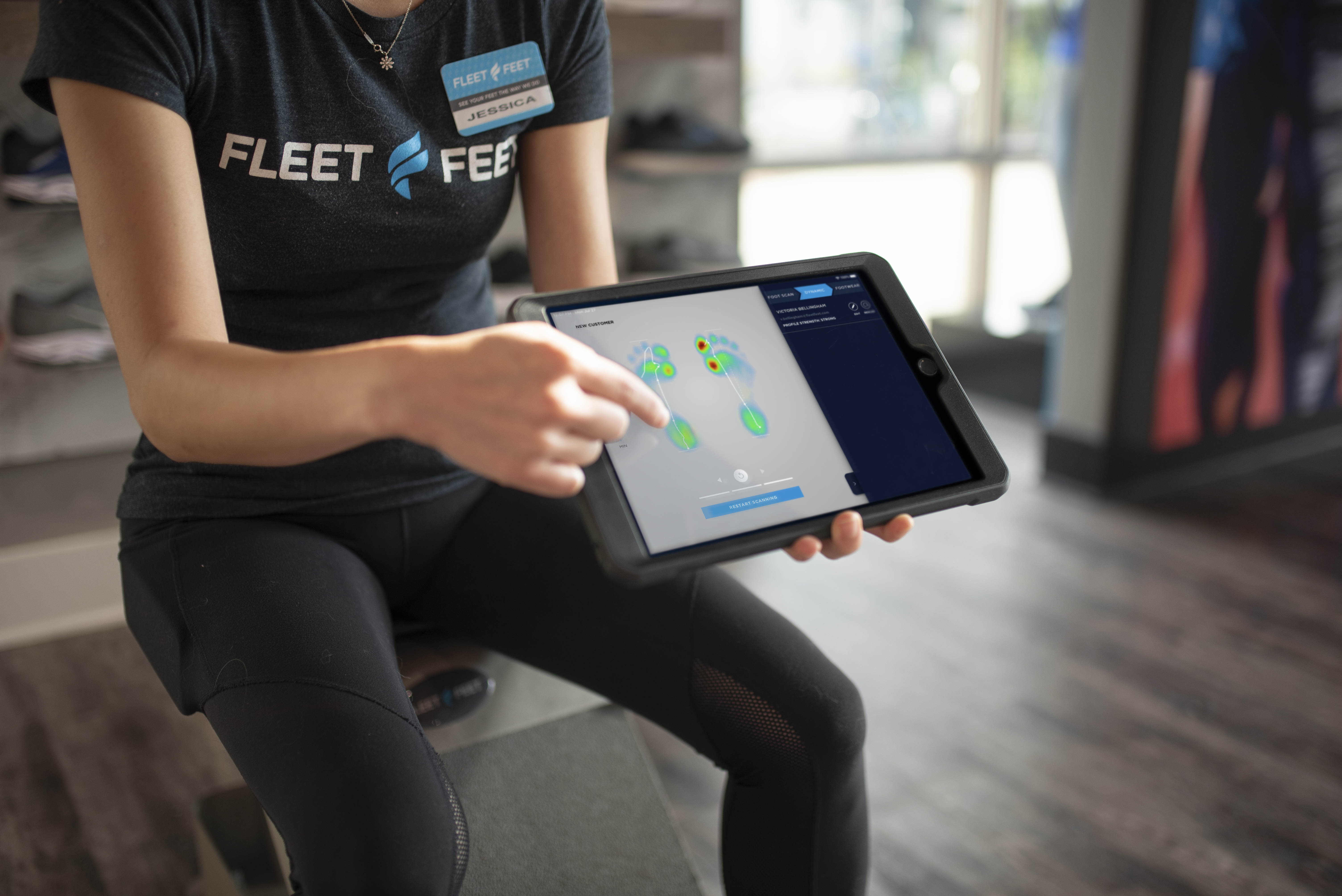 Outfitters can then assess your unique stride and step using our all new Dynamic Pressure Mapping. The pressure plate records your foot's path of motion and pressure distribution as you walk to show exactly how you move.
The pressure data provides even greater insight into finding the right shoes for you — so you can get out there, and accomplish your unique goals.
Schedule an appointment today to ensure ample outfitting time.
Please note! You do not need an appointment. Walk-ins are also welcome, and appointments just allow you to schedule the time that works best for you.
Your Safety is Our Priority
Our doors are open and we are here to serve you. In addition to carefully monitoring the health of our employees, we're taking measures to keep you safe and healthy during your visit. These measures will help us create a safe, responsible, retail environment where everyone can shop and work safely. Thank you for helping us with this.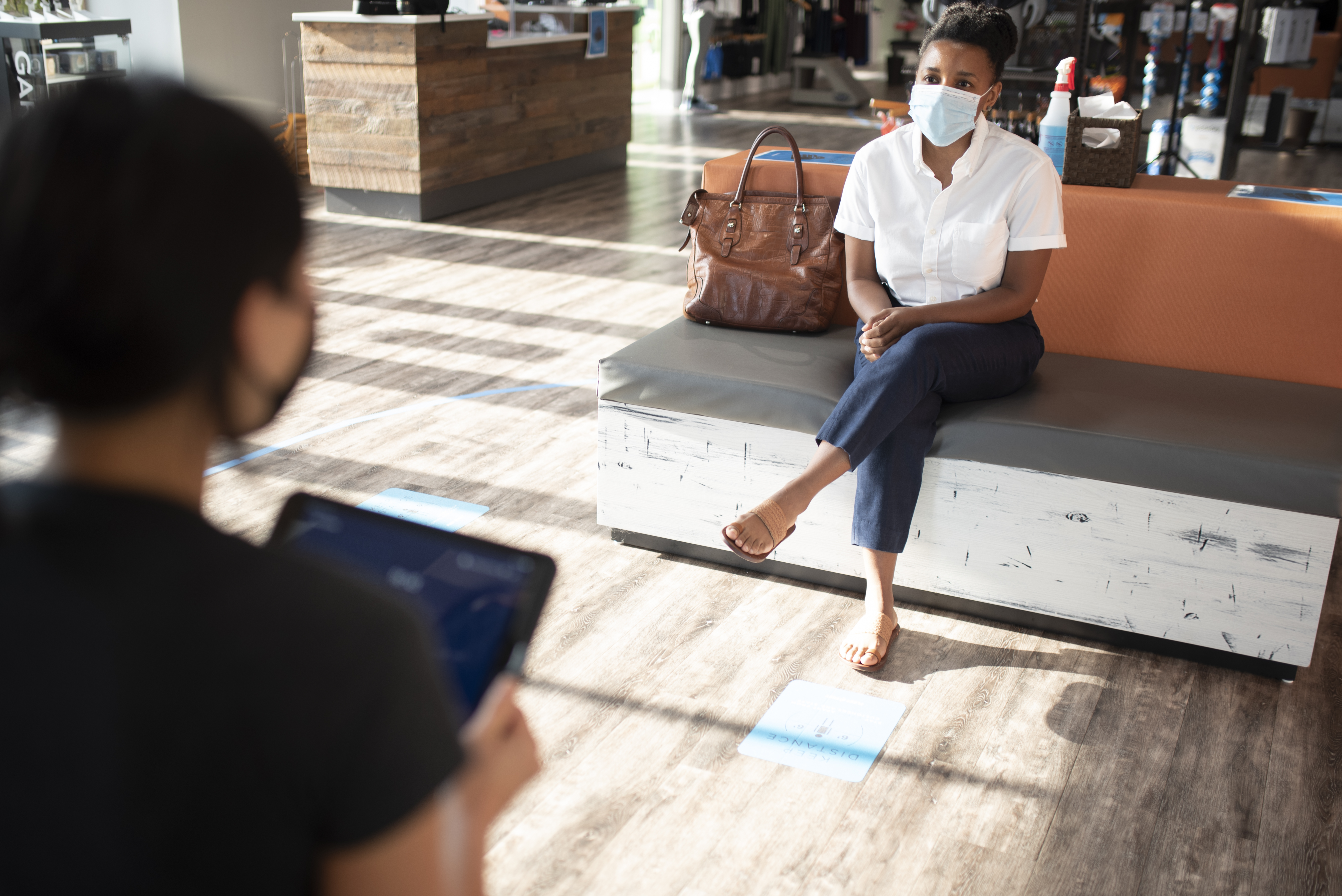 Before You Enter the Store:
Check In: Our staff will set you up with the next available outfitter
Mask On: We will provide complimentary face masks to guests not wearing one
Look Down: Follow floor decals to maintain social distancing best practices
Feel Well: If you have any symptoms, please shop curbside pickup, virtual fitting, or online at fleetfeet.com
Important Note: Please also double-check our hours before your visit. Better yet, book an appointment with us so we can ensure plenty of one-on-one time, in a structured and safe environment.
What You Can Expect In-Store
Face masks for our outfitters; employees also receive regular temperature checks
No physical contact during our greetings or assessment
Hand sanitizer stations throughout the store
Social distance procedures and markers
Contactless Outfitting Still Available
We will also continue our contactless services such as virtual fittings and curbside pick-up. We ask that any customers who are not feeling well or showing any symptoms take advantage of our virtual fittings, and please do not come into the store.
High-Risk and Medically Exempt Appointment Slots
We have added three 90-minute appointments each week on Monday, Wednesday, and Friday mornings for those who are high risk or who are medically exempt from wearing a face mask. These fittings will occur at 8:30 AM, before the store is open to the public, and there will be no other customers in the store during these appointments. You can book an appointment HERE.
Questions? We're here to help!
Please call (574) 257-7867 or email Chris at chris.braker@fleetfeet.com.