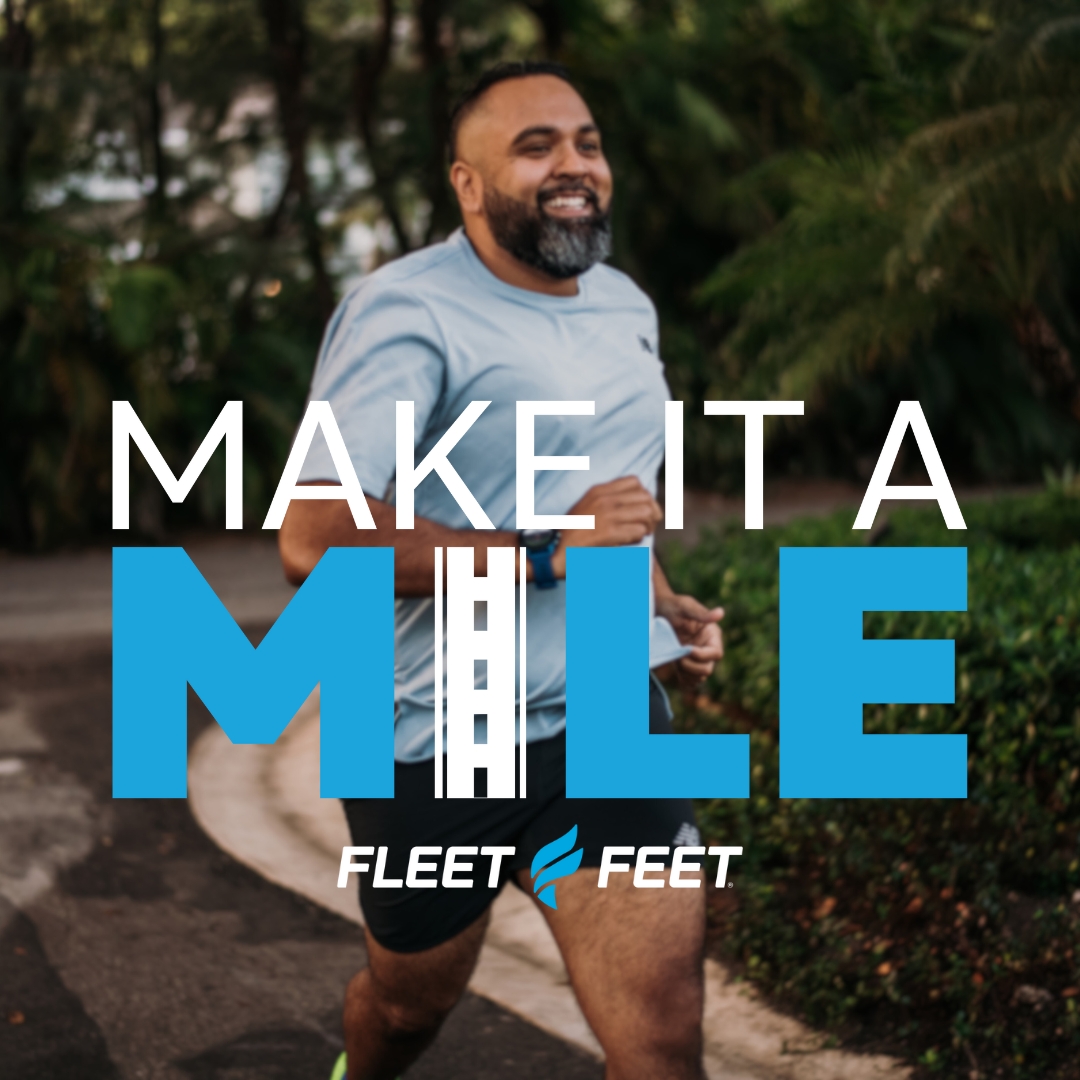 Make-It-A-Mile
Training Program
When: September 19, 2023 - October 10, 2023 6:30pm-8:00pm (Tuesdays)
Where: Fleet Feet Mishawaka, 3552 Grape Rd, Mishawaka, IN 46545
What: Make-It-A-Mile
FEE: $20.00
Registration Required: Yes
Age Restrictions: For adults 18 & Up
Limited Space Available: No
Register Here!

New to running? Want to get started but not sure how? Sign up for our Make-It-A-Mile program and we'll help you complete your first mile!
What can you expect:
"Make-It-A-Mile" is designed for new and returning runners through a coach-led program. Receive weekly training tips and coaching to get you started. Along the way we'll motivate you to keep you moving, guidance and advice, weekly group training runs, and educational clinics on topics such as proper nutrition, choosing the right gear, and avoiding injury. Plus, you'll have the camaraderie of others just like you! For this program, you will receive a structured training plan and will be able to participate in one in-person, coach-led run each week. You will have access to the Facebook private training group.
Educational Clinics:
9/19 - ATI Physical Therapy & Karhu (Shoe Fit/Importance of a proper shoe fit)
9/26 - New Balance Shoe Demo
10/3 - On Shoe Demo
10/10 - Bra Fit/Women's Health