Dancer to IRONMAN 70.3 Triathlete
by Laura Gagnon
My athletic background is that of a professional dancer. I danced for Martha Graham Dance Company based out of NYC while in my 20's. We toured the world with a very athletic and physical repertoire. I loved the physicality and challenges that came with competing to get and then keep my dance position (and new roles) in the company. I eventually stopped dancing at that level and continued my education as a physical therapist. My husband and I adopted twins in my forties and I found myself stressed and really not that athletic anymore. I began running 1 mile a few times a week for stress relief and made a goal of running the Peachtree Road Race (a 10k in Atlanta) that I had done in my forties just with a friend.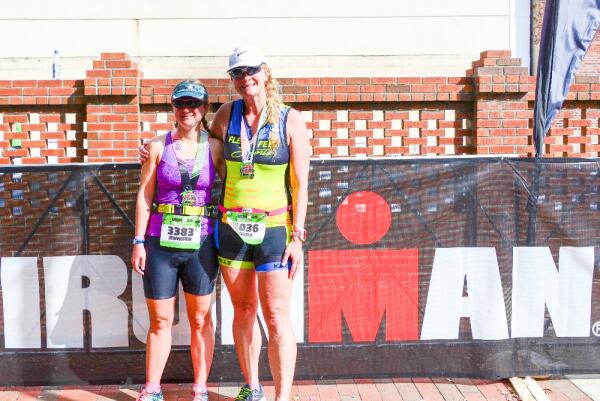 At the Peachtree, my sweet sister in law Jen Horvath (who also completed the IRONMAN 70.3 in Augusta this year- her 5th half iron distance triathlon) suggested I might like to TRI a triathlon! She traveled from Atlanta to do the Springbrook Sprint Triathlon with me 6 years ago. I was hooked! Since I grew up swimming and skiing in a lake I was comfortable in the water. I traded my mommy bike with a toddler seat on the back for a road bike a week before my first triathlon (Springbrook). I saw this new endeavor as a health choice - both physical and mental.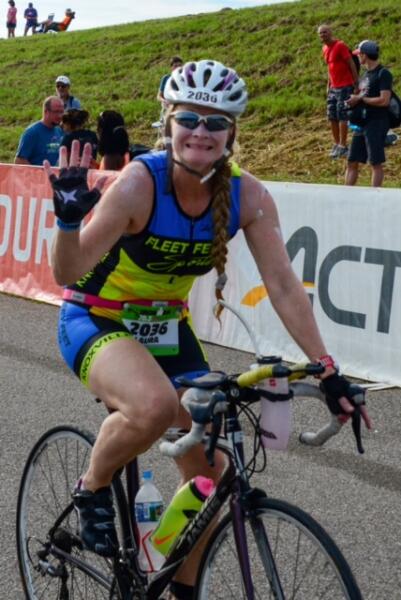 The next year I decided to join the Fleet Feet Knoxville triathlon training program as I wanted to actually be competitive and not just complete a sprint. I needed a group to bike with and to gain knowledge about the sport. I have found Shahin to be an excellent and very encouraging  coach and the other athletes to be supportive as well. I did the Olympic level training and decided to make the big jump up to the half iron level this year. I was very concerned because I have many, many other commitments: running and working in my physical therapy practice, homeschooling my 8 year old twins, being a wife and good family member. I could not make it to all of the training sessions but the outline for training provided just what I needed to prepare my body.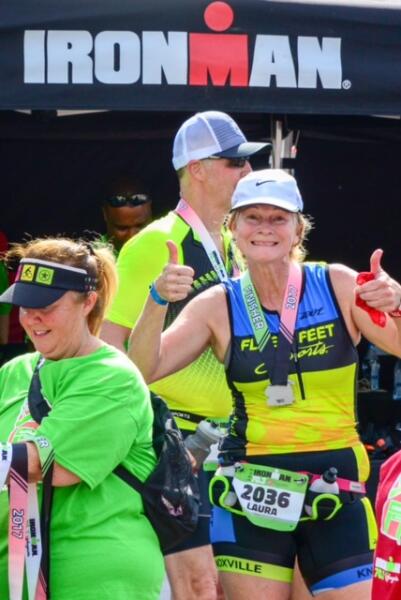 I had fears (like alligators in the river) before the race - but I had felt peace after praying and starting this endeavor- so with my husband's encouragement I just kept going!
I plan on finding a way to keep this in my yearly training  plan as well as help my young budding triathletes - my twins - and my hubby also train.  Our plans are to compete as a family in triathlons and run some races as well! 
I am very thankful for the blessings of this training group!