Cheryl, Shahin, and Tony in 2007.
Who are we?
Shahin Hadian, owner of Fleet Feet Knoxville, has been an avid runner and triathlete for over 25 years. He has competed in numerous running events ranging from 1M to 50K, and triathlons from sprints to ironman distances. Shahin is a USAT Level I Triathlon Coach. He has coached beginning level athletes trying their first triathlon, to endurance athletes competing in an ironman distance. He is a fitness enthusiast, teaching indoor spinning, yoga, and swim stroke classes. Shahin has also been passionate about pursuing his own athletic dreams. He was selected to USAT's All-American Honorable Mention in 2004 in 40-44 age group. But that is only one of his achievements. The other is crossing the finish line in many of his Ironmans with his child, Tony. Shahin has a Bachelor and Master of Science in Mechanical Engineering from Georgia Institute of Technology with a concentration in French.
Cheryl enjoys running for the sake of running. Without being competitive, she uses outdoor running as a stress reliever. However, she is not a stranger to the regimented training as she has competed in sprint triathlons and running events from 5K to full marathon. She brings a sense of balance and joie de vivre to the store. Cheryl has a Bachelor of Information and Computer Science from Georgia Institute of Technology.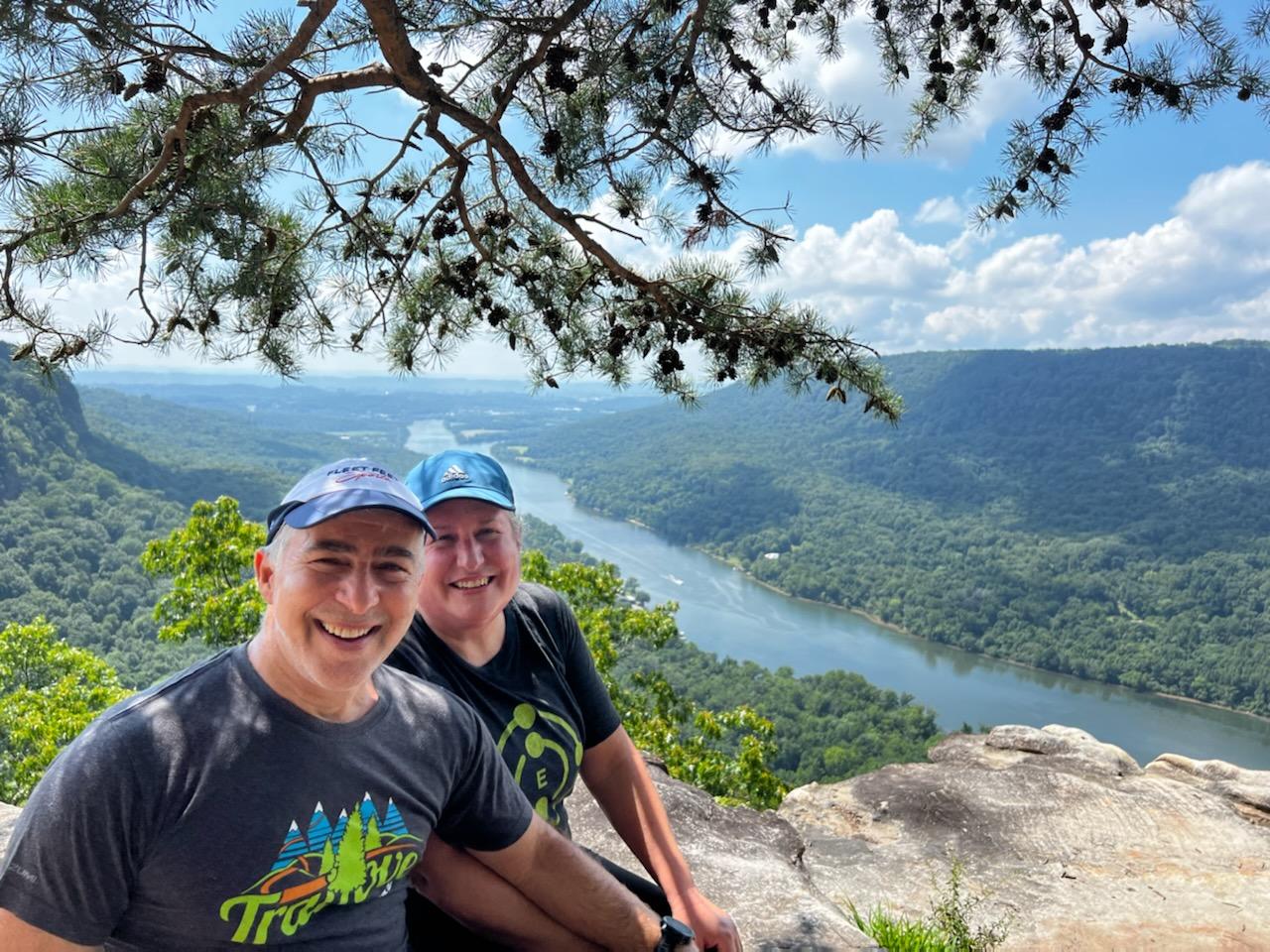 Cheryl and Shahin at Signal Point in Chattanooga.
Cheryl and Shahin have been married for over 35 years and have a wonderful son, Tony. They have been active in their running and fitness community. Their athletic experience and backgrounds complement each others and will allow for exceptional service to their customers! They are passionate about fitness and dream of making Fleet Feet Knoxville the gathering place for runners, walkers, and fitness enthusiasts of all abilities. Knoxville has an incredible running community and Fleet Feet Knoxville is there to support it.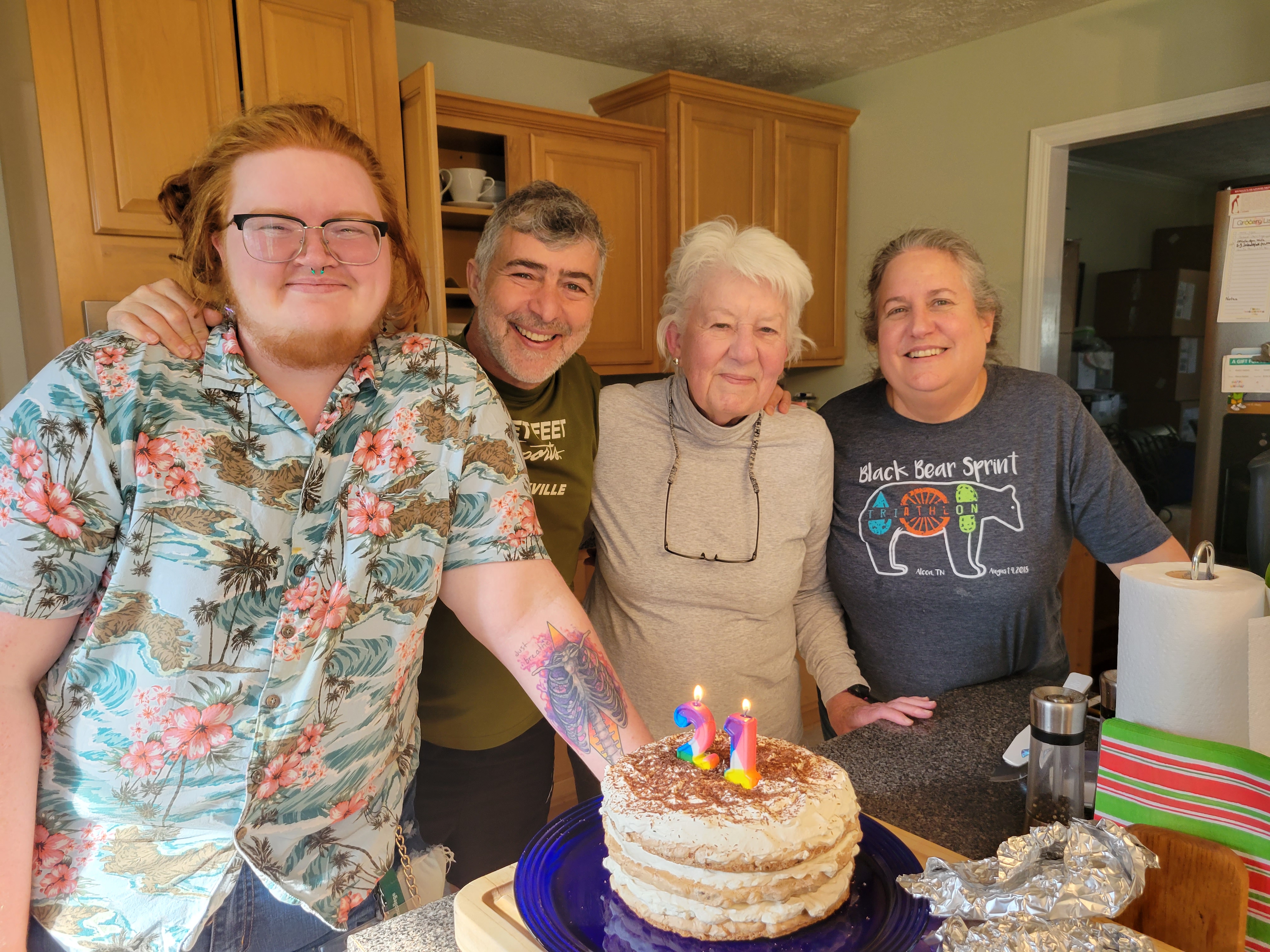 Cheryl, Shahin, Tony, and Cheryl's mom in 2022.