Many are hesitant to take that first step towards an active lifestyle.  May be they fear of the difficulties or the challenges along the way.  May be for fear of failing.    The Frye family shows how one member taking the first step starts a movement that gets everyone moving!
In Fall 2013, Gloria and Ken were spectators watching their daughter Nikki participate in her first No Boundaries Race, the Hot to Trot 5K. They never imagined that in two short years all three of them would be running 5K's together with Fleet Feet, but all the same Ken was so inspired by his daughter that he himself joined the 5K No Boundaries program with her the following spring. Both he and Nikki began training for the 2014 Run for the Deaf 5k. Nikki completed the race, with an improved time over the first race, but unfortunately Ken could not complete the 5K race due to his health and physical limitations. Despite this setback, the inspiration and drive to Change Everything persisted, and Ken was determined to reach his goals.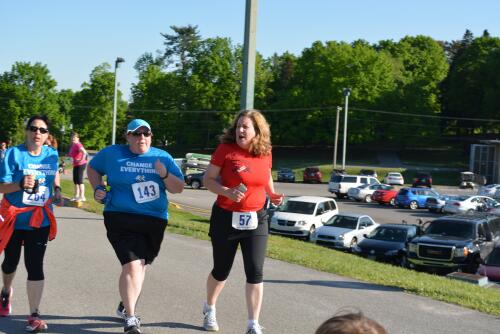 Last fall, Ken, now joined by his wife Gloria, participated in the 5K Walk Fit program and Nikki the 5K No Boundaries program to train for the Hot to Trot 5K. This time all three finished their race! After Hot to Trot, the Fryes became more determined than ever to exercise and progress in their levels of physical fitness. In Spring 2015 Gloria and Ken joined the 5K Walk Fit program and Nikki the 5K No Boundaries program in preparation for the Tennessee School for the Deaf race. Once again, they all completed the race, and this time all three achieved PR's (personal records)!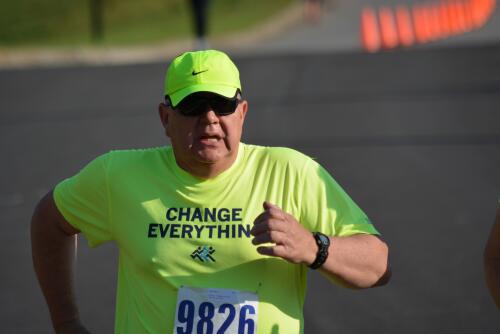 Gloria participated in the 5K Walk Fit program this summer, training for the Butterfly Fund 5K. Again, she posted a better time than her previous 5K. Gloria, Ken, and Nikki are all currently participating in the 5K No Boundaries program together, training for the Hot to Trot 5K. Their training has become more focused and serious, resulting increased speed, endurance, and core strength. Combining a healthy diet with exercise, the 3 have lost approximately 160 pounds thanks to their new lifestyle.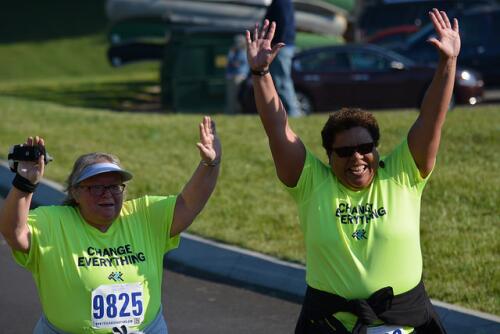 Gloria, Nikki and Ken (at this stage) never dreamed of running for exercise. Fear, pain and sheer dread held them back.  Training with Fleet Feet Knoxville has changed all that. The sense of community, the education about technique and form and the motivation of great coaches and FF staff have transformed their lives, proving once again that Running Changes Everything.