A Note From The Coach
Shahin Hadian -- Dana joined our No Boundaries Begin to Run training program 7 years ago.  I still remember that session where she adamantly stated that "she was not going to run because of her bad knees".  As a coach you just have to agree at the time.  It turned out her walking gait was too long causing her knee pain, so I suggested she walk at her own gait.  She started walking with her dog Happy, and soon after, it all changed.  Not only did she complete that first training program and 5k, she moved on to longer distances, such as 10K, half marathons, and finally "agreed" to do a full marathon.   She finished Flying Pig Marathon, in Cincinnati in 7 hrs and 20 minutes supported by her daughter Kyli and the rest of her Fleet Feet Team.  What an accomplishment! 
What I most admire about Dana, other than the constant smile, is her attitude about life.  She is always ready for FUN, whether cheering on the side line or walking down the runway during a fashion show.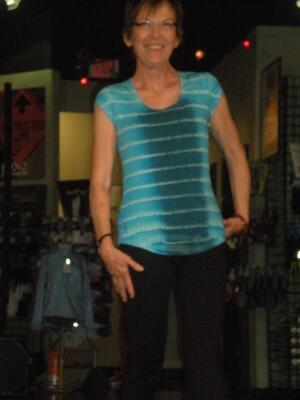 In the recent years, she had fallen victim to peer pressure and took on triathlon and biking as part of her training regiment.  More recently, her interest in half marathons, which is now her favorite race distance, has forced her to take a slight separation from cross training.  However, I hear a challenge has been placed on her and she is not one to back down.  I hear the loser will give a foot massage to the winner. So stay tuned! 
Exactly when I met Kyli is not known.  I was introduced to her during a group run.  All I remember is that she was not "happy" to be there. How things change!  As we trained together and I got to know her, I soon noticed that is that she is the ideal athlete to coach.  She will do whatever you ask of her to do.  And, she has the talent to do it!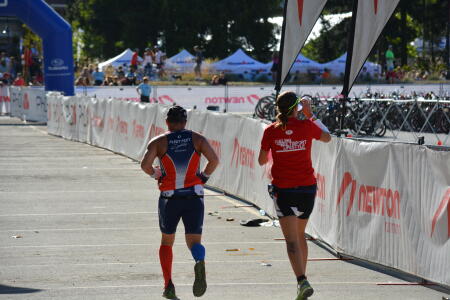 At some point she was introduced to the sport of triathlon and she excelled at it to the point that I encouraged her to join me at Ironman Canada in Whistler, BC as her first event of this magnitude.  The Ironman distance is a tough event to begin with, but Ironman Canada is it's own special kind of challenge. The 11,500 ft of vertical climbing during the bike portion makes this race unsuitable for most first-timers, but of course, Kyli is not most.  To this day, that race remains a memorable Ironman finish since she was near me as we crossed the finish line.  I am looking forward to November 2016 as she and I race alongside each other at IM Florida in Panama City Beach.
Dana Moser

My background is boring.  Worked in hospitals for 18 years, had babies, and now sell Real Estate. Well not really boring if you want all the details, but let's just skip those. I have always been physically active, but I never thought I could run back then...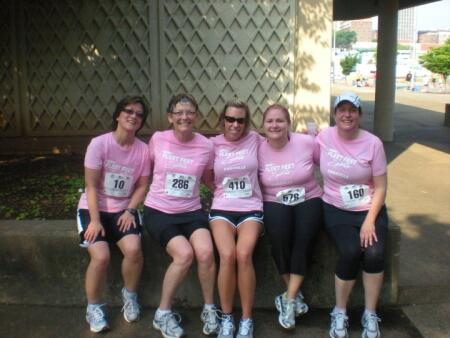 I found myself in my mid-sixties with painful knees, having trouble getting up and down stairs.  Feeling sluggish and a little out of sorts.  I knew I needed to get back in an exercise program but was not doing anything about it.  A friend told me about Fleet Feet.  Took me to a No Boundaries meeting.  I was only planning on walking.  I made that clear, "I just want to walk, can't run, bad knees."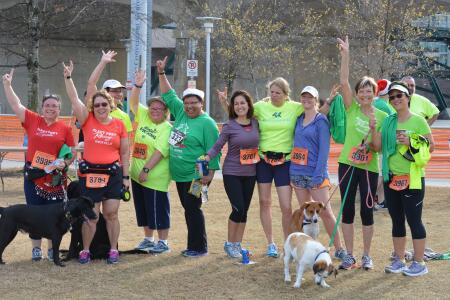 Then I found out it cost $75.00 dollars. Well I don't need to pay someone to learn to walk, I've been doing that for a long time. My friends paid for me, they didn't stick out the first No Boundaries program. That was about 7 years ago. Since then, I have completed dozens of Fleet Feet training programs and ran 15 or so half marathons, a couple triathlons, and one full marathon.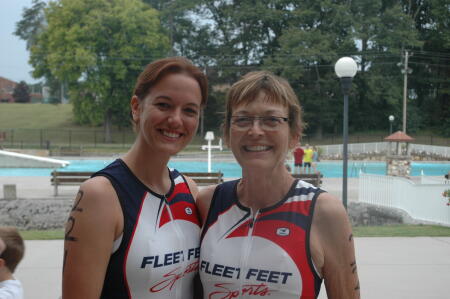 "I find myself here at 73 years of age feeling much younger that I did 7 years ago and I am the happiest I have been in my entire life."
The saying on the shirt "Running Changes Everything" is so true.  My entire life has changed.  Running has benefited my body, made me stronger, healthier, given me more energy, and reduced my stress. Even more so I have made some of the best friends I have ever had.  We keep each other going.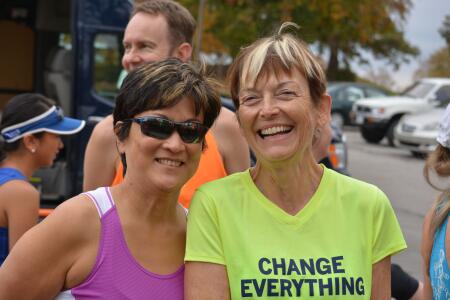 I find myself here at 73 years of age feeling much younger that I did 7 years ago and I am the happiest I have been in my entire life.
My goal is to keep running and stay strong.  I am concentrating on training smart and staying injury free so I can still be going strong for many years to come.
Thank You, Thank You, Thank You to Shahin and Cheryl.   You have made a huge difference in my life and lots of other lives, so glad you came to Knoxville.
Kyli Wooten

I used to be that person that couldn't figure out why people would actually choose to run.  I remember trying to run a mile in college and failing miserably.  Five years ago, I found myself in a dark place in my life.  I was giving up on myself and life, and I didn't know how to change where I was going.  My mother, Dana Moser, (who had been running with Fleet Feet for a couple of years) kept telling me how running would be so good for me.  Finally, in an attempt to prove her wrong and quiet her, I went to the Cades Cove social run.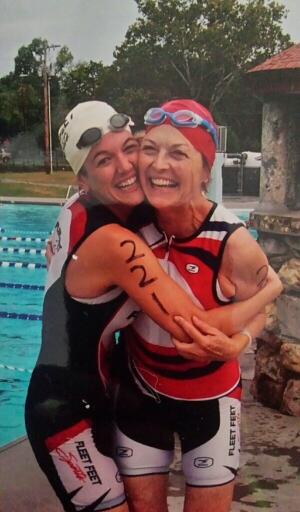 At Cades Cove, someone suggested I try triathlon with them.  I don't remember who it was, I just remember that I didn't know her well enough to say no.  That moment would change my life forever.  I signed up for my first triathlon training class.  I met with the group and it didn't matter how fast I was, just that I was there.  Soon, I realized that I could actually be an athlete so I wanted to be faster and stronger.
"Each finish line filled me with a sense of strength, pride, and confidence that I had never experienced before."
I completed my first sprint triathlon and then moved into half marathons and longer triathlons.  Each finish line filled me with a sense of strength, pride, and confidence that I had never experienced before.  I think I formed a finish line addiction.  I couldn't get enough.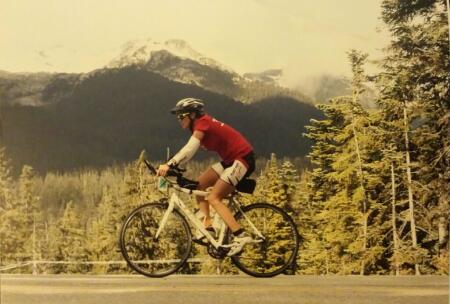 Three years later, I completed my first full Ironman in Whistler Canada.  That was an experience that forced me to face every part of myself emotionally and physically.  I had to face the good and the bad.  I had to commit to what scared me and when I crossed that finish line, I knew that it was all worth it.  I am not the same person that reluctantly went up to Cades Cove that Sunday morning.  I have a new lifestyle and a new perspective.  I have made friends that I will cherish for a lifetime.   I am stronger, happier, healthier, and full of confidence. In the past five years, I have become a better athlete, daughter, friend, and teacher.  My next race goal is the Florida Ironman 2016, but my long term goal is to continue training and racing for years to come.  I can't wait to find out what I will learn about myself next.  Thank you Shahin, Cheryl, and my Fleet Feet team for saving my life.