Show your support for Breast Cancer Awareness Month by rocking some PINK gear! We also have products from New Balance, Asics and Enell, who will donate a portion of their to their chosen breast cancer awareness charities.
Bani Bands - Just in at Fleet Feet are soft grip, adjustable Bani Band headbands. With custom made prints, you won't find the same prints on any other brand. The bands are super cute and, Bani Bands employes sewers both in China and here in the good ole US of A. Bani Band's founder, Renee Hanson, has roots in Knoxville. Her mother lives here and she and 5 sewers make Bani Bands. We love supporting local business!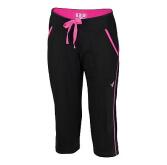 New Balance - We tons of have Susan G. Komen branded tees like the one Nicole is wearing above, along with long sleeved tees and capris. New Balance donates 5% of sales of all Komen branded products to the Susan G. Komen foundation.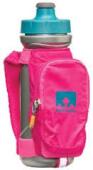 Nathan - Show your support with our bright PINK hand helds, water bottles, arm sleeves and more all while staying hydrated and visible. Learn more about our Nathan products by clicking here.
ASICS GT 1000 2 PR - ASICS has teamed up with Right Action for Women breast cancer education, a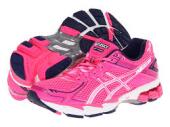 charitable services fund of the Entertainment Industry Foundation (EIF), to help provide assistance to women who are at increased risk for breast cancer. From October 1 to October 31, 2013, ASICS America will support the fight against breast cancer by donating $2.00 per pair of shoes to Right Action for Women. 
The GT 1000 packs performance, fit and cushioning into a sleek profile. Mild to moderate overpronators will enjoy mile after comfortable mile, thanks to rearfoot and forefoot gel® cushioning and the stable ride provided by the duomax® support system. Plus, they have pink ribbon laces! Available in men's and women's sizes.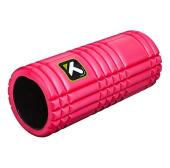 Trigger Point GRID Foam Roller - Roll with THE GRID, baby! The GRID features a Matrix of 3-D Distrodensity Zones, which allow for blood and oxygen to channel through and create elasticity in the muscle to deliver a precision massage associated with Self-Myofascial Release Therapy. Learn more about how to use foam rollers by watching this video.
We have many more PINK products in store so you can show your support. Come by the store and PINK out yourself and your family today!