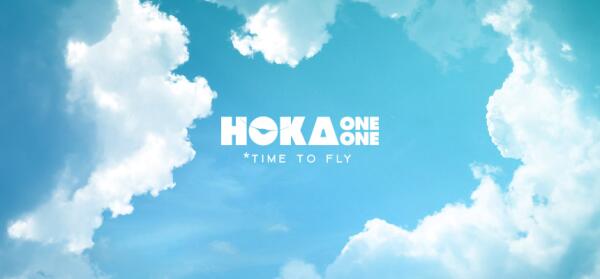 HOKA ONE ONE
HOKA ONE ONE--roughly translated, "time to fly" in Maori; is the only running shoe that offers an oversized midsole. What does this mean?  The shoes have a higher volume of midsole foam.  Taking a cue from oversized golf clubs, oversized racquet heads, and fat powder snow skis, oversized midsole volume provides a higher degree of shock absorption than ordinary shoes. This offers several additional benefits: the softer ride adds more comfort, better control, and a more efficient running experience.  HOKA ONE ONE cushioning isn't only about comfort on hard, unforgiving paved surfaces; it also helps stabilize the foot on rocky, uneven trails, allowing the foot to make secure contact with the ground and act as a buffer against jagged obstacles.
Natural Foot Motion
The very best runners have efficient, natural strides, and that's one of the secrets to their success. HOKA ONE ONE encourages this natural foot motion for all runners. Lab tests have shown HOKA ONE ONE's features such as the rockered midsole geometry and low heel-to-toe differential encourage proper running technique and allow the runner to strike the ground near the midfoot (instead of the heel). This reduces impact, fatigue and injuries.
Each HOKA ONE ONE shoe is equipped with an engineered Meta-Rocker design – a slight upward curve of the outsole and midsole combined with a stiff forefoot. This rolling motion encourages runners to use proper form and strike the ground near the midfoot, resulting in less impact on the joints. When you try on HOKA ONE ONE shoes, you can really feel how the Meta-Rocker works, allowing you to roll through the natural stride easily and efficiently. You may also be surprised to discover, despite it's size, HOKA ONE ONE is 15% lighter than most other running shoes.
What makes HOKA ONE ONE so special?
An oversized, cushioned midsole
Meta-Rockered geometry that is positioned after the metatarsal bones, creating a later engagement, more nimble feel
A low heel-to-toe differential
A feather-weight feel
Corrective designs offered for both heel-strikers and midfoot-strikers
These all add up to a cushioned, protective shoe that supports natural foot motion and makes running efficient.
If you're looking for more comfort, better control, and a more efficient running experience on any surface, HOKA ONE ONE can deliver. 
It's Time to Fly. Now available at Fleet Feet Knoxville!