With the start of Fall, the days are already getting shorter, increasing the likelihood that you will find yourself running in the dark or semi-darkness. Did you know that drivers can see pedestrians from up to six times farther away when wearing lighted and reflective safety gear? Multiple points of light worn on the arms, hands, or feet are more easily recognizable by drivers as pedestrians. We recommend wearing at minimum 2 pieces of reflectivity or battery powered light sources, plus a flashlight or headlamp to help you navigate unseen obstacles and potentially uneven roads or trails.
Here are a few versatile options from Nathan to help you stay safe: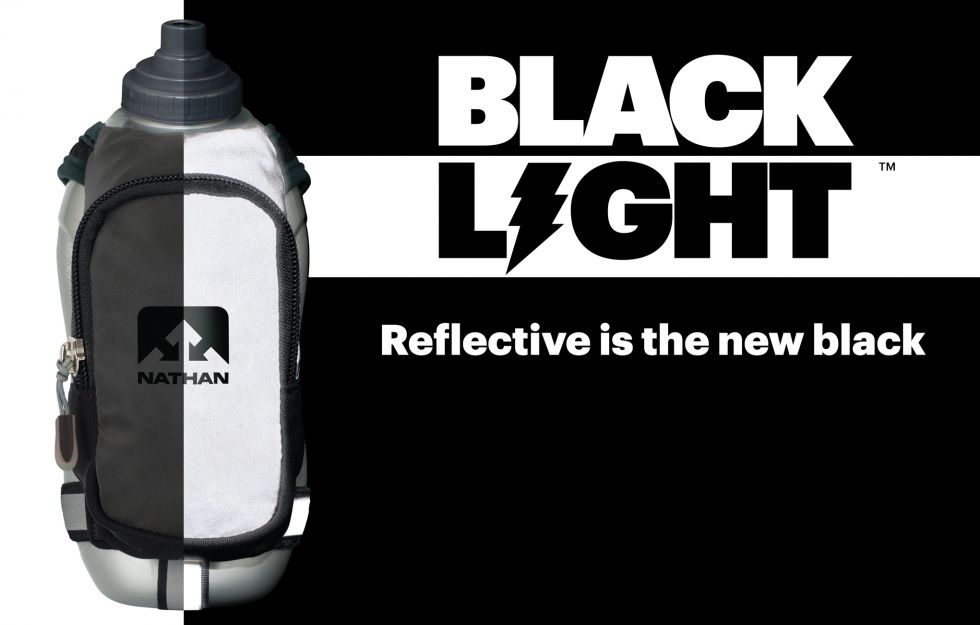 BlackLight: Nathan's new line of hydration products feature black reflective fabric that is deceivingly super-reflective and provides incredible visibility.

StrobeLight: Small, light and brighter than you would think, the Nathan StrobeLight is our go-to for dawn and dusk runs when it's more important to be seen. Clip this slim light anywhere (clothing, shoes, hat) and it will run for 100+ hours on inexpensive photo batteries. Available red, green, orange and fuchsia.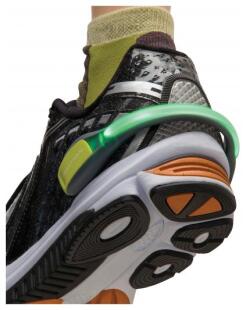 LightSpur:Whether running or biking, having this secure and lightweight LED spur will help you stay seen and safe. Best yet? Its replaceable watch battery offers 100+ hours of illumination.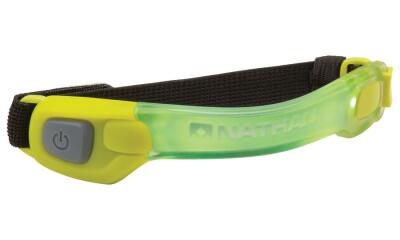 LightBender: An incredibly lightweight and comfortable LED band, the LightBender wraps around your arm to provide 360-degree visibility. It's completely sweatproof, waterproof, and powered with an easily replaceable watch battery for 100+ hours of illumination.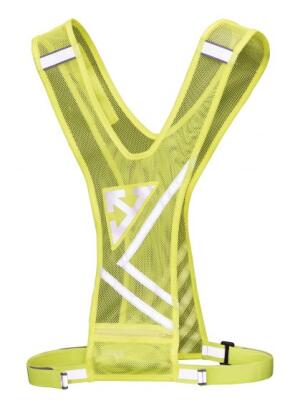 Bandolier Vest: This new reflective vest features a minimal, modern fit while offering 360-degrees of maximum visibility.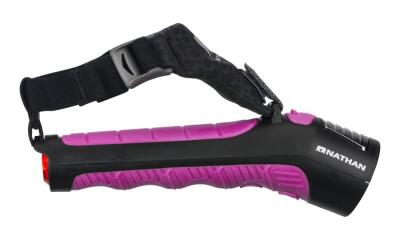 Zephyr Fire 100: This running-specific flashlight features an integrated 24-degree downward projection angle to focus light on the path ahead of you during the run – no need to twist your wrist! A rear-facing red LED gives you visibility from the back. Comes equipped with a comfy and adjustable hand strap that allows for an effortless carry in either hand.