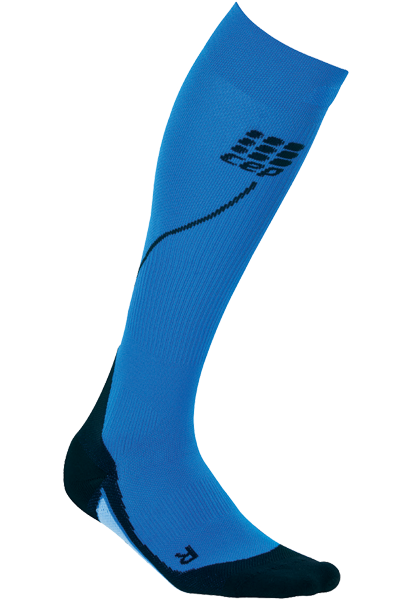 CEP Progressive+ Run Socks are compression socks designed to be worn before, during, and after running to optimize performance. CEP Run Socks ifeature metatarsus compression zone for arch stabilization, open-pore mesh structure in the calf, optimized Achilles tendon protector, moisture-wicking and temperature management fibers, extra flat toe seams to prevent pressure points, and air channels for ventilation in the foot region.
BENEFITS:
More energy, greater endurance and enhanced performance thanks to improved blood circulation
Activates the flow of blood in the muscles
Muscle and joint stabilization for reduced risk of injury
Increased coordination by activating the muscles for a sense of stability and security when running
Look for Progressive+ Night Run Socks, they come in bright colors with reflective elements for added safety when running in low light!