THE ULTIMATE GIFT FOR THE ULTIMATE RUNNER | GPS Watches

A watch is a great gift for that special runner (even if it's you) on your list this holiday season. At Fleet Feet, we have many different watches to choose from that will help take you and yours to the next level in training. We have GPS watches from Timex, Garmin and Nike. We've provided a description of some of our most popular watches below but we have many more to choose from at the store. Stop by the store and our knowledgeable staff can help you choose the watch to match your training needs.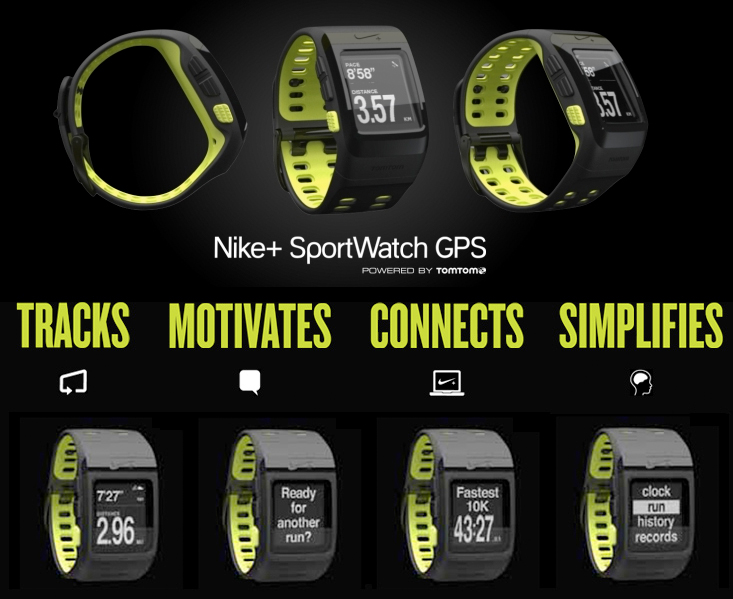 The Nike+ Sport-Watch GPS is a great way for runners to track distance, acquire satellite feeds, and remember the settings for the next run so you won't have to! The watch also has automatic run-reminders so you'll always have a personal running coach - no excuses! Also, with the Polar Wearlink+, the watch can track your heart rate. The Nike+ Sport-Watch GPS stores your run history and keeps tabs on your PRs. Results can be uploaded to nikeplus.com where you can set goals, check out your mapped runs (with elevation, too!), track your progress, view splits, and connect with other runners and find the best places to run.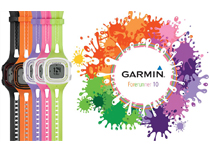 The Garmin ForeRunner 10 is designed as an entry-level GPS for runners that tracks distance, time, and calories burned. When your run is done, upload to Garmin Connect to see a map of your run, check out mileage detail, see your PRs and even share with friends. It is easy to program and can go a few days without having to charge the battery. We also have several other Garmin watch for those that want more data, bells and whistles available, including the 910XT, the Swim, and the newly introduced Forerunner 220 & 620 !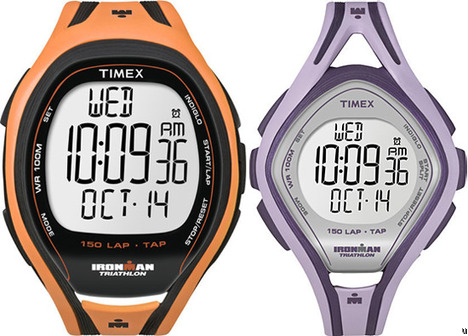 The Timex Ironman Sleek 250 Lap offers several watches is a great way to pace, speed, and calorie burn. It also has the ability to save up to 30 workouts! This cutting-edge performance watch allows you to access information without breaking your stride, giving you the edge when every second counts. TapScreen Technology logs split times with one firm tap on the watch face. Glancing at the over-sized display, or listening to the audible alarms then provides real-time performance feedback.
Special Features:
TapScreen™ technology easily activates laps/splits by tapping anywhere on digital screen
TapScreen Technology can be enabled or disabled for convenient lap taking
Hydration and nutrition alarms
Labeled interval timers for 2 workout sessions with up to 8 intervals each
---
SOCKS ROCK | Buy 3 Pairs of Select Socks Get 1 FREE - All December Long!

Did you know that on a 50-60 degree day, the foot dispenses about a shot glass of sweat per mile? Regular cotton socks absorb moisture, which can put a real damper on an otherwise perfectly good run. And during the winter months, it's important to keep your feet warm and dry in the colder temperatures. We have plenty of great moisture wicking sock options to best fit your fitness needs, so allow us to make the right recommendations for you.
During the month of December, we are now offering bulk pricing to get you a weeks' worth of socks at a better price. Purchase 3 select socks and get the 4th one, of equal or lesser value, FREE!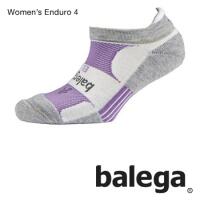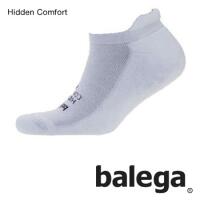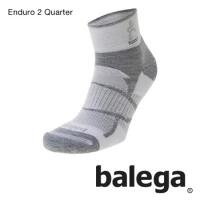 Balega is a joint American/South African company focused on high-performance running socks. With a development team of innovative runners and athletes, Balega strives to design products of the highest quality and comfort to withstand whatever your training dishes out. The difference is in the details.
Hand linked Seamless Toe Closure  eliminates friction and abrasion
Deep heel pockets ensure socks don't slide down during a workout
Drynamix material shifts moisture away from skin to ensure ultimate comfort
Performance Wool Technology provides natural temperature regulation, keeping your feet warm in the winter and cool in the summer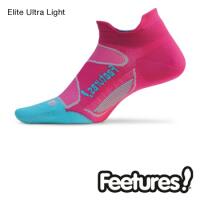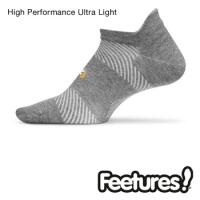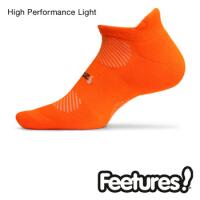 Feetures! is committed to helping athletes pursue a healthy and active lifestyle, starting with their feet! To maximize performance, Feetures! socks are designed with superior fit, feel and durability in mind.
Premium fibers, iWick and Merino+, for maximum durability
Perfect Toe seam-free toe closure for lasting comfort
Power Arch (patent pending) supports the arch and enhances fit.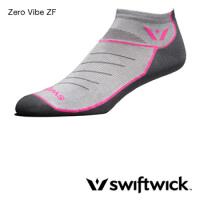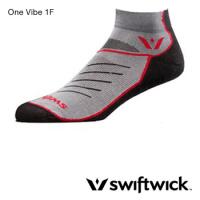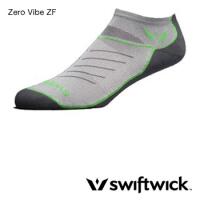 Incorporating the benefits of compression into their footbed, Swiftwick socks provide a unique fit and feel in a market full of me too brands. With every pair made right in our backyard in Brentwood, Tennessee, Swiftwick aspires to provide the best product for athletes in their pursuit of excellence.
Compression technology improves circulation, maximizing athlete endurance and peak performance.
Nobel-Prize-winning Olefin Fiber construction for superior moisture management
Linked Toe Construction eliminates all seams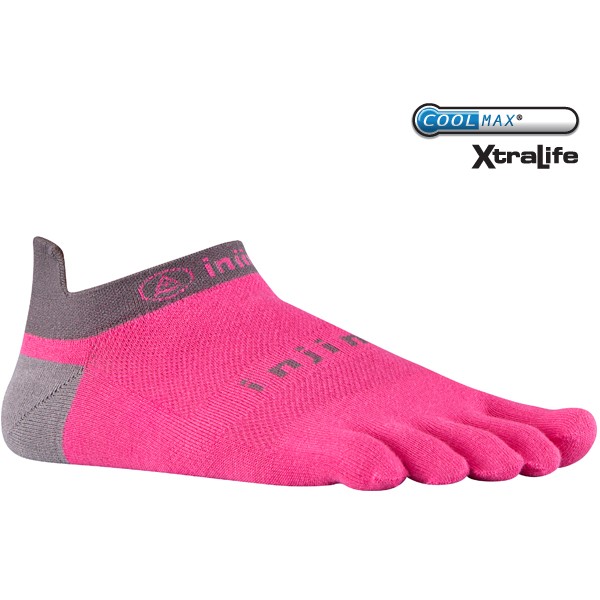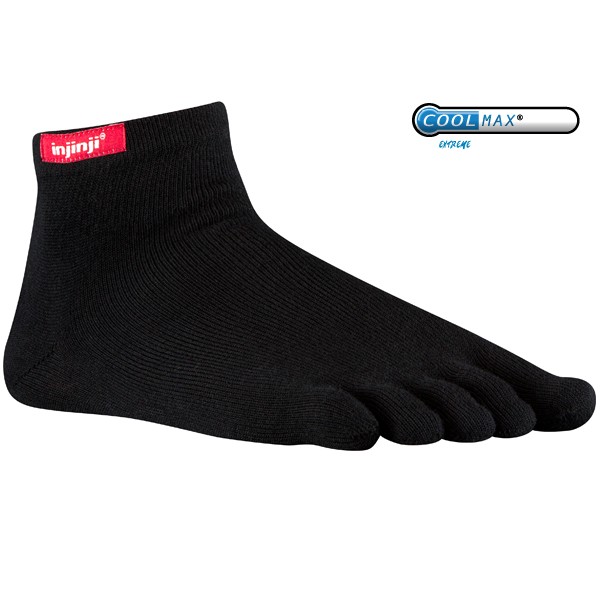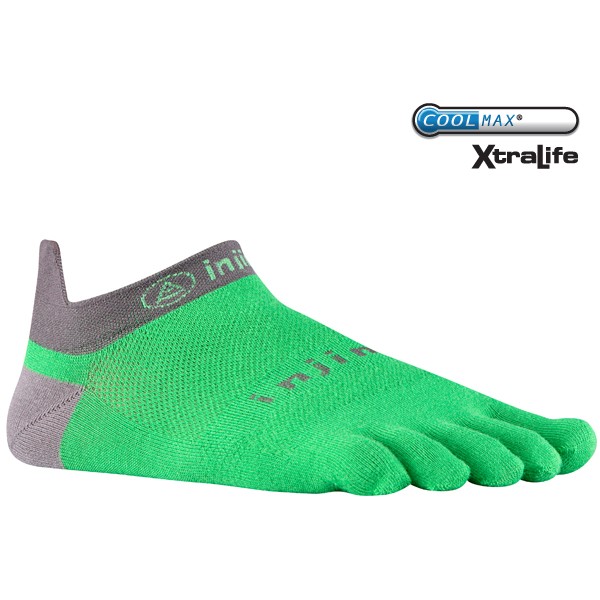 With Injini, toe socks aren't just for minimalist footwear. The unique toed design fits the contours of the foot for better protection, comfort, recovery, and enhanced overall performance inside any shoe.
Individual toe pockets encourage Natural Toe Splay, strengthening toes and enabling healthy feet
The Superior Moisture Management wicks away sweat and feels soft on skin
The unique toe box offers Unmatched Blister Protection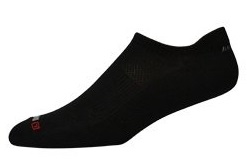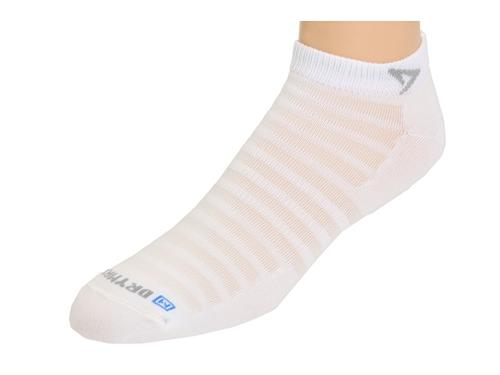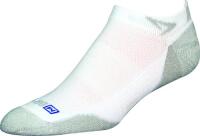 Drymax socks are committed to fighting the good fight against your foot's worst enemy, moisture. And with medium density padding, Drymax socks are ideal for both warm and cool conditions.
The Anti-Blister System of seamless insides, exceptional fit, an instep-hugging archband, and moisture wicking fibers
Top and bottom Mesh Air Vents designed to work in tandem with the new generation of breathable running shoes
Micro-Zap antimicrobal is infused directly into the sock fibers to fight odor-causing bacteria
---
FEEL MORE WITH LESS | Brooks New PureProject™ Running Shoes
Brooks has launched the 3rd generation of their ever popular PureProject line. Most of the updates are made to the upper but some changes were also made to the platform as well. The new Brooks Ideal Heel is more rounded to provide better transition to a mid-foot strike. One big, and what we feel is a good change, is the re-positioned split toe, which has moved from just between the big toe to between the first two toes, allowing the toes to move more independently. The Cadence, Connect and Flow are all slightly narrower in the midfoot and have just a bit more room in the toe box. Here's a breakdown of the updates: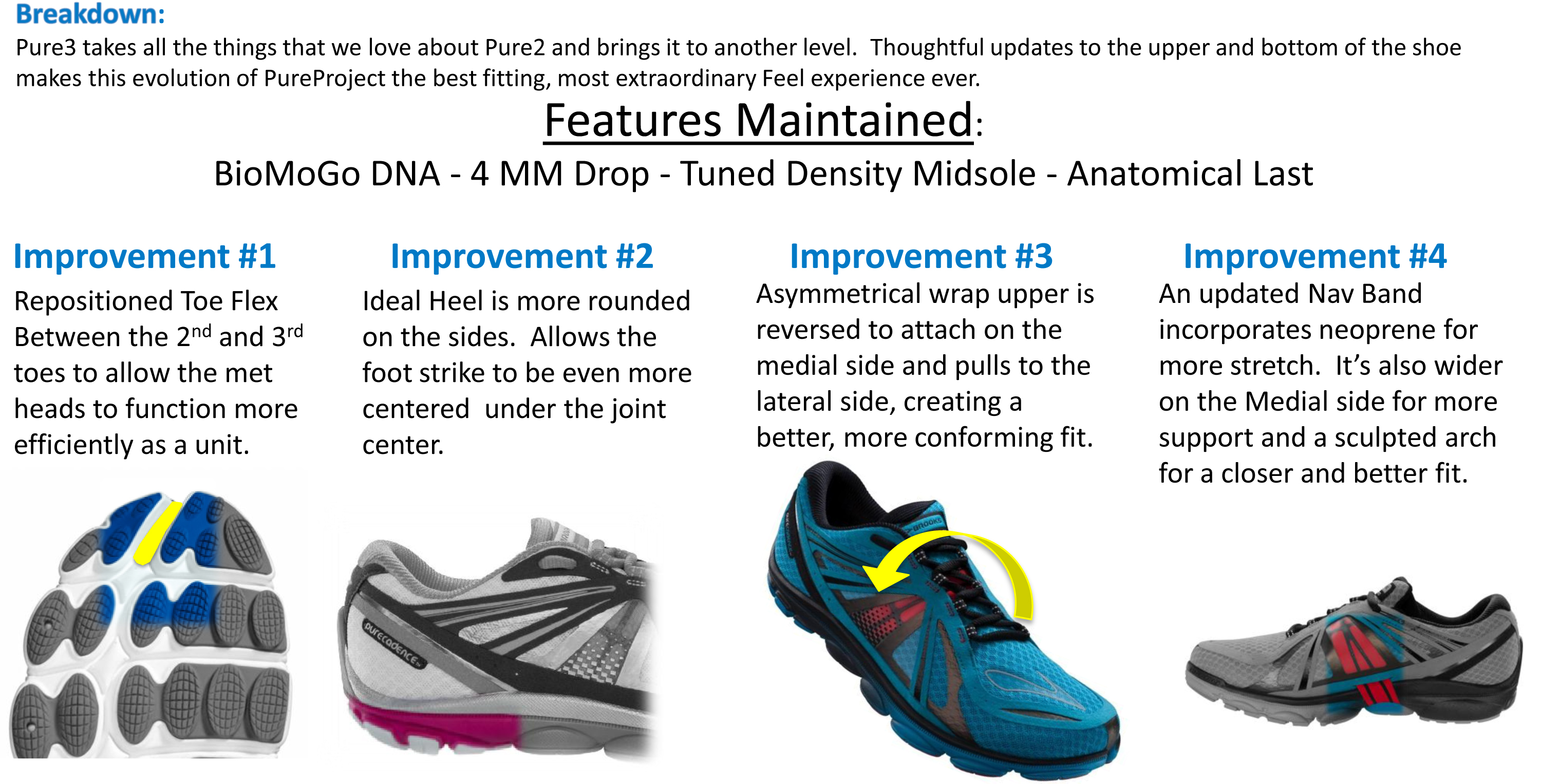 Brooks PureCadence 3


Brooks PureConnect 3


Brooks PureFlow 3