Gifts For Every Runner!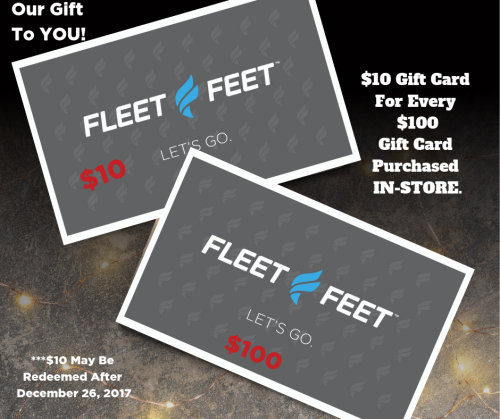 EVERY RUNNER WANTS A GIFT CARD!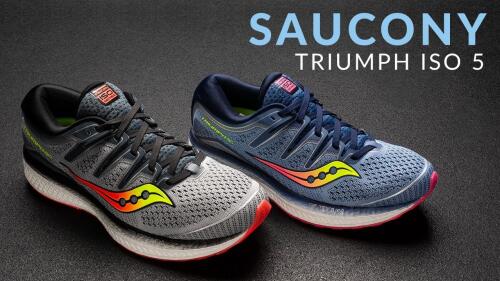 SAUCONY TRIUMPH
The Triumph ISO 5 has more EVERUNTM underfoot than ever before to make your longest run fly by. An engineered jacquard, breathable mesh upper, combined with our ISOFIT technology, will keep your feet cool, comfortable and locked in.
A FORMFIT contoured footbed cradles your foot, giving you a custom fit and cloud-like comfort in this neutral running shoe. The Triumph ISO 5 is also helpful for runners who suffer from underpronation, also known as supination.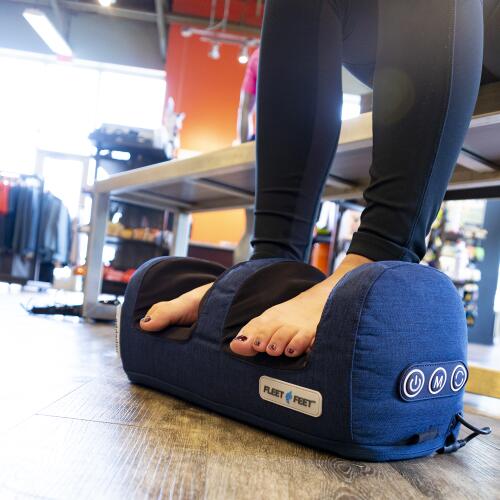 The Addaday Bliss
The Addaday Bliss massager is a power tool to soothe your muscles.
Addaday, the company behind the Addaday Pro Roller and Addaday Type J+ Junior Roller, designed the Bliss to massage your feet, ankles, calves and arms with the push of a button.
The dual-motion massager inside the device can knead or rotate to work out any knots, and its lightweight, portable design means you can use it anywhere.
Built with three massage intensities—low, high or auto—the Bliss will deliver the ideal massage right where you need it.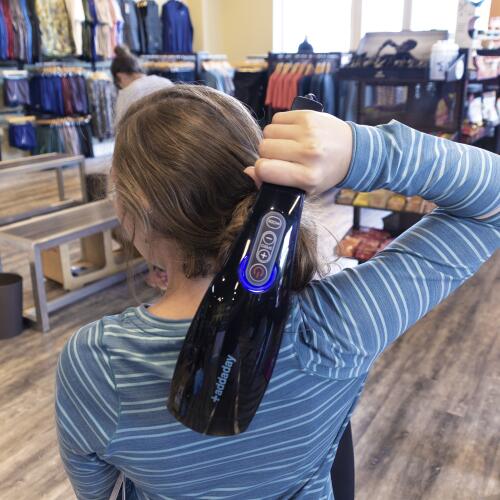 Addaday Massage Torch
The pinpoint accuracy and handheld maneuverability of the Addaday Torch massager let you work out the deepest knots in your muscles.
Addaday designed the Torch with eight modes of vibration and four speeds to deliver a variety of massages. Plus, its ergonomic design and quiet operation mean you can massage in peace.
With four interchangeable massage heads—deep massage, shiatsu, relief and relax—the Torch has the right relief for whatever's ailing you.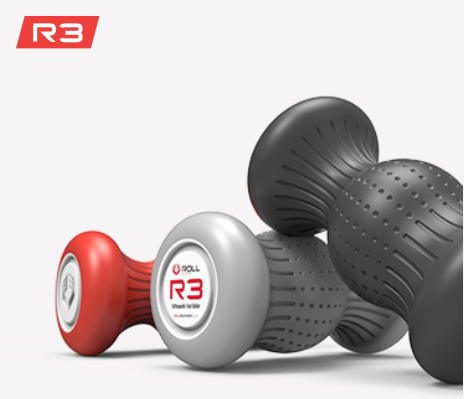 R3 FOOT ROLLER
After a year of design exploration of working with therapists and elite athletes, the R3 concept was born.
The R3 Orthopedic Foot Roller is designed to target specific areas of the foot to stretch the plantar fascia and intrinsic foot muscles to reduce soreness from tired feet.
The unique, non-symmetrical shape of the R3 was designed to focus pressure on the inner, middle and outer parts of the foot. Discover all the ways to use the R3 on feet and other parts of the body.

GOODR SUNGLASSES
NO SLIP. NO BOUNCE. 
ALL POLARIZED. ALL FUN.
We started goodr because we think running is fun and your gear should be too.
At  our  core,  we're  all about  creating  fun,  fashionable,  and  functional sunglasses that  everyone  can  afford.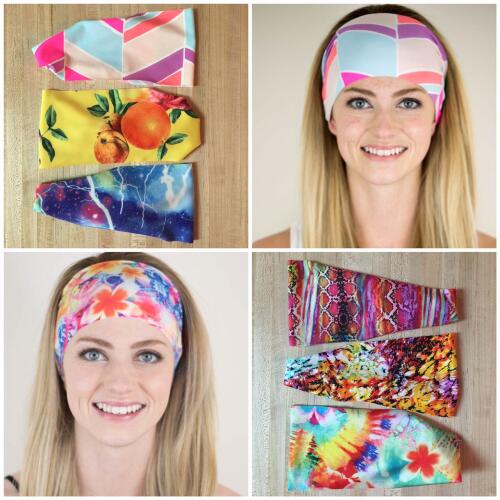 Fitness Fox
BENEFITS: Non-slip, Moisture-wicking, sweat absorbent, cool to the touch, headache-free and hair dent-free

CEP
 Give the gift of a better workout this holiday season!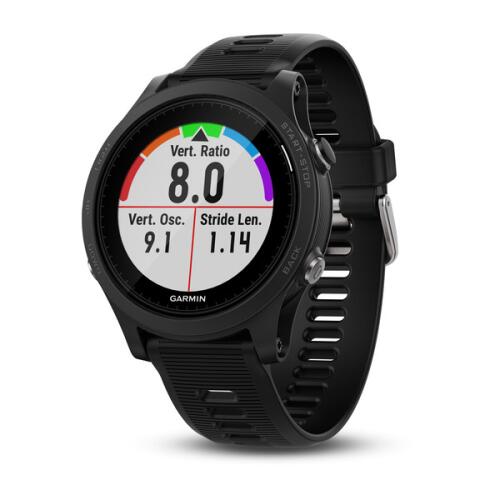 Premium GPS Running/Triathlon Watch with Wrist-based Heart Rate¹
Offers advanced running and multisport features in a comfortable watch you can wear all day, and it only weighs 49 grams
Provides elevation changes with a built-in barometer; altimeter and electronic compass help you keep your bearings
Evaluates your training status to indicate if you're undertraining or overdoing it and offers additional performance monitoring features
Provides advanced dynamics² for running, cycling and swimming, including ground contact time balance, stride length and more
Battery life: up to 2 weeks in watch mode, up to 24 hours in GPS mode, up to 50 hours in UltraTrac™ mode (with wrist-based heart rate), or up to 60 hours in UltraTrac™ mode (without wrist-based heart rate)
HydroFlask. Colder. 

Hotter. 
Used in every product we make, TempShield™ is our double wall, vacuum insulated technology that guards the temperature of your drink.
Bring ice water with you in the morning, and we promise you'll still have ice in the afternoon. 
EXPERIENCE UNMATCHED COMFORT, FASHION, AND PERFORMANCE IN VISIBILITY ENHANCEMENT.

NOT JUST ANOTHER SPORTS DRINK
Athletes have always struggled to fuel their bodies.
By the 1960s, scientists realized that drinking carbohydrate solutions during exercise increased performance. With a mixture of sugar, salts and lemonade, the first sports drink was born.
But carbohydrate drinks can cause problems. Our stomachs don't cope well with high concentrations of sugar – often resulting in slower gastric emptying and GI distress. 
At Maurten, we're launching a new range of sports fuels. We've harnessed hydrogel technology to develop carbohydrate-rich and natural sports drinks and energy gels that our bodies can tolerate.
 Addaday
Pinpoint precision gear that works great on the shin, soleus and achilles. 
The Zephyr Fire
This flashlight, designed for runners, features an integrated 24-degree downward projection angle to focus light on the path ahead of you during the run – no need to twist your wrist!
A rear-facing red LED gives you visibility from the back (great out on the roads). Maybe best of all?
The Zephyr Fire comes equipped with a comfy and adjustable hand strap that allows for a totally grip-free and effortless carry in either hand.
It even has a conveniently placed emergency siren built into the grip, right at your fingertips!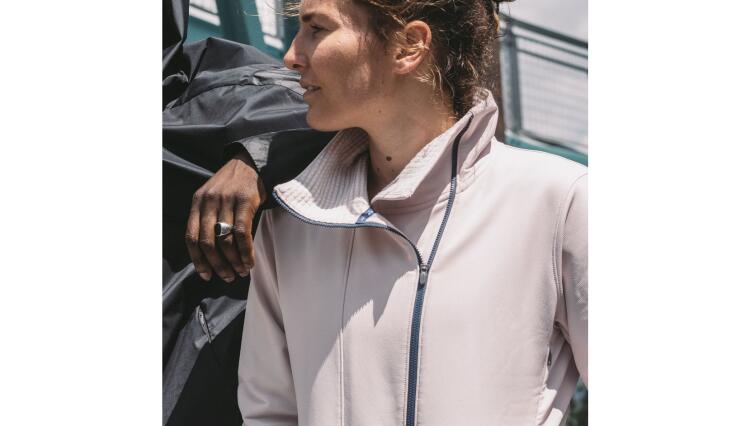 New Balance Winterwatch Jacket
Beat your personal best in the New Balance Winterwatch Jacket.  
This jacket for women is perfect for chilly days, with NB HEAT technology that's made to capture warmth and wick away sweat.
Plus, an asymmetrical zipper and a high neckline give this must-have layer modern edge.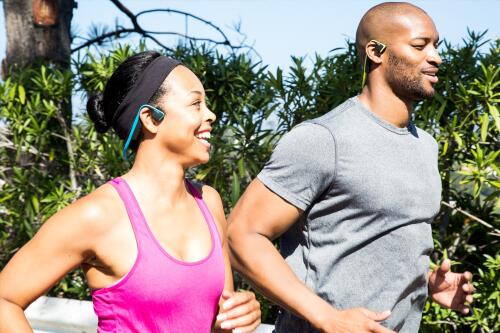 AFTERSHOKZ
The lightweight and comfortable Trekz Titanium wireless stereo headphones are the safest alternative to traditional sport headphones and earbuds.
Bone conduction technology, an open ear design and a suite of convenient features deliver premium music play and crystal clear calling without compromise.
Designed with athletes in mind, Trekz Titanium are sweatproof, secure, and will allow you to hear your surroundings - no matter where life takes you.